Fashionably Fabulous At Any Age eBook
As MissusSmartyPants "The know-it-all of style" I've been asked by our style SYSters to put together an eBook for ladies wanting a complete makeover. After years of lost style it certainly is hard to know where to begin. This makeover eBook will take you through the process from head-to-toe. You will discover what could be making you look out of fashion. You will learn ways to update and re-energize your image.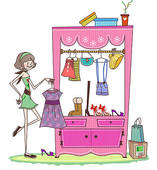 This comprehensive eBook is the "perfect" companion to a Personal Profile membership! With a style membership in one of the 5 body types, you get weekly style advice, seasonal updates on how to wear the trends (age appropriately, of course) and so much more! This eBook will help you fast-track the style makeover process with condensed information and lots of "how to" photos.
SAVE $5 by purchasing both "Fashionably Fabulous At Any Age" eBook + a 12 month Personal Profile membership (see details below)
Without a doubt, life has a way of getting overly busy and complicated. One day you are going through life just fine until you catch a glimse of yourself in a mirror or a storefront window. Suddenly, you feel outdated and old! You're not sure when it happened, but somewhere between kids, over-scheduled days and life itself--you lost your sense of style!
Think about your wardrobe and current hairstyle right now...
What impression do you give others with your appearance?
Just the thought that your appearance is outdated and you might look older than you really are should shock you into updating!
Are you ready to reclaim your style again? Are you ready to look years younger and more vibrant?
With this step-by-step makeover guide you will discover what makes you look old and outdated. You will be given the "style tools" you need to help you decide what clothing needs to be removed from your wardrobe and what essential pieces you should own. You will learn how to look trendy without looking too youthful and be shown how dress in the most slimming ways for every woman's body--plus much, much more.
You CAN have a modern edge to your appearance—no matter your age, size or shape!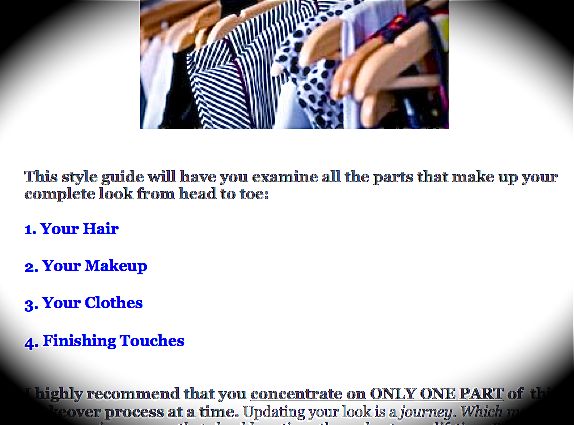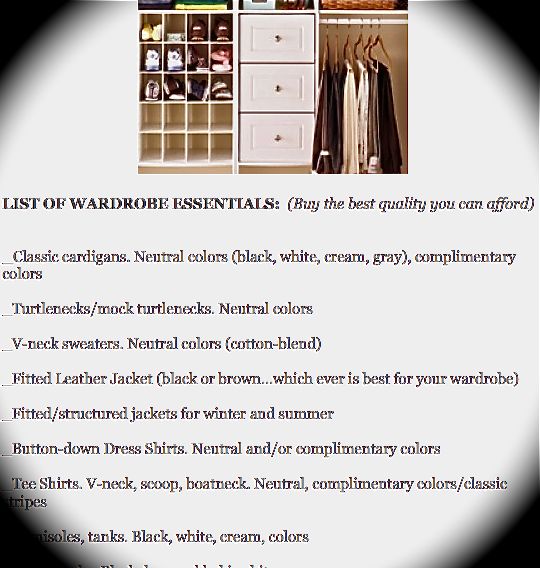 This 49 page "makeover" eBook helps you embrace your life to its fullest again! It really is possible to have fabulous style at any age!
"Fashionably Fabulous At Any Age" is a useful style tool you need to give yourself a step-by-step makeover. (Download is a PDF file)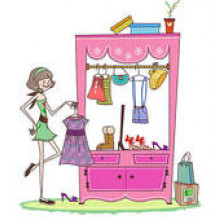 Product Code:
Fabulous
Availability:
In Stock
Price: $14.95