3 months - 1 Season + Body Type Identification
Order the "ID Me"
Unsure of your body type? Really struggling between two? Order a Personal Profile Subscription with I.D. ME below.
For only $10.00 more, you'll get a personalized start to your style journey! Select the ID Me option and let Leslie (MSP) review your completed ID Me questionnaire and photos.
Order an ID Me and in a confirmation email, you'll receive complete directions for submitting your data and a photo. Within 10 days of submitting your information, MSP will review it and set your account up to receive the Personal Profile that's right for you! MSP will personally respond by email and place you in the best body type along with any additional comments she may have.
While you are waiting for your ID Me body type placement, you'll receive the general Chatter newsletter each Tuesday. After MSP ID's you she will send her response email and you can login for the first time! There are always 4 weeks of style articles and shopping guides posted-and you haven't missed a thing while waiting for your body type placement.
Know for sure what body type suits you, and soon you'll be dressing your best!

With the purchase of one of the subscriptions below
you can have your information personally reviewed
by Missus Smarty Pants for just $10.00
more than a standard subscription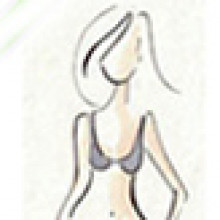 Product Code:
ID ME - 3 Months
Availability:
In Stock
Price: $26.95