New! New! New! Penny Pinching Panache eBook
Why pay full-retail on clothes and accessories...especially when you don't need to?
Once you get into 'penny pinching' mode, you'll never pay full retail again.
The idea behind 'Penny Pinching Panache'. Penny Pinching Panache is about having chic style for next-to-nothing. Sometimes it means NOT SHOPPING AT ALL~WORKING WITH WHAT YOU HAVE INSTEAD. Even the most bare-bones wardrobe can be a brillant starting-off point. When you think your budget is too small (or non-existant)...think MissusSmartyPants to the fashion rescue!
Here are the answers to your dressing dilemmas and small budget. Penny pinching panache starts with a basic wardrobe plan you need to dress well everyday; with the main goal of the best clothes (quality garments) at the cheapest prices.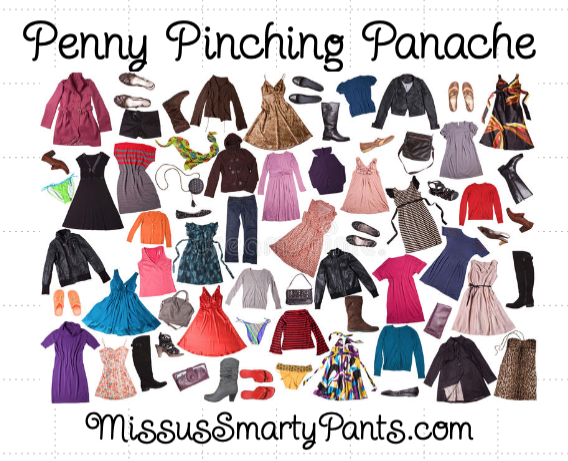 Expand your style creativity and get the best items for less. I say, "Penny Pinching Panache is high-style with a low budget".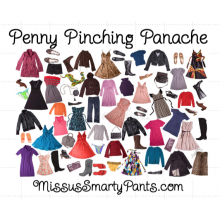 Product Code:
Panache
Availability:
In Stock
Price: $9.95