D_ Figure Fixing Jackets*** French Inspired Style_Shopping Guide
Article #1 Figure Fixing Jackets
Great style is attainable. I know this to be true with every bone in my body. However, I know there are plenty of women out there that would disagree with me. Their reasoning might be that some women are born with a "fashion gene" and others, are not. Well, couldn't disagree more. Style is something that can be learned.
As a stylist, I have worked with women from all walks of life who thought they could not be stylish. Yet, with each of my personal shopping clients; I've managed to change their opinion. How did I do it? I showed them a few fashion tricks, shared a few tips specific to their body type, and got them into a great fitting jacket-just right for their shape. With the right jacket they looked instantly fabulous! Each and every woman was amazed at how good they could look.
A great fitting jacket is the best style tool you can own.
This week I'll show you the best jackets based on your shape.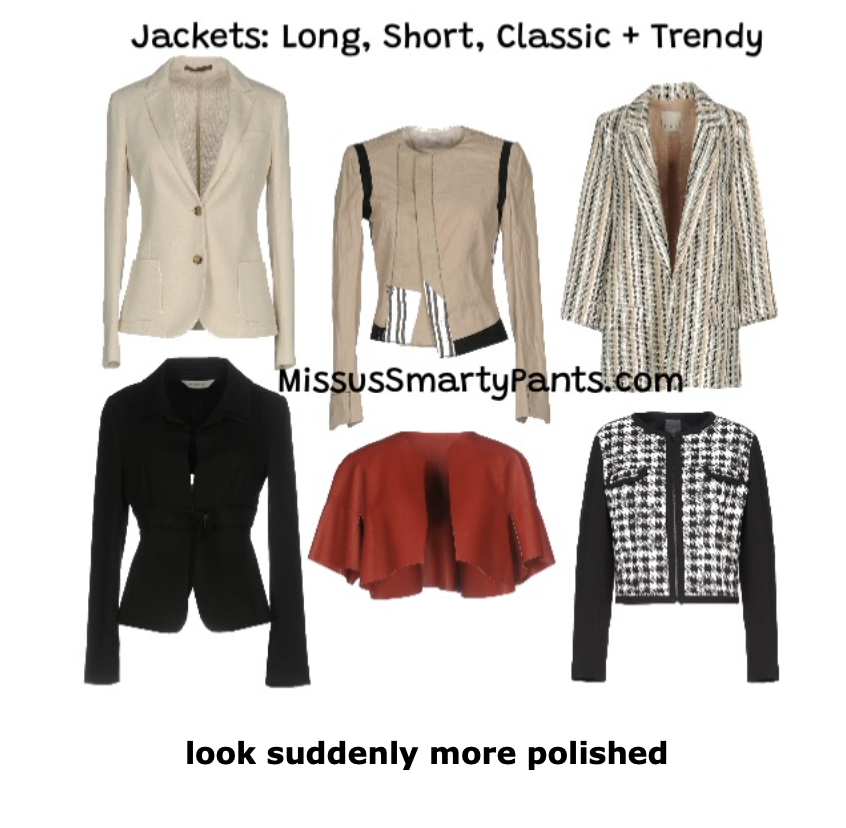 Article #2 French Inspired Style
I'm not French, but after visiting Paris France, I was enticed by Parisian women's chic way of dressing. In fact, I admire it. I made a lot of mental notes of the street fashions and the way the Parisian women dressed. I dissected each outfit...piece by piece to copy the "look" myself. But, there's more to French style than just a few fab looks to copy. The way they dress goes deeper-it's a lifestyle and certain healthy attitude about a woman's body in her clothing.
French women tend to follow this fashion rule, "Bon chic, bon genre" when translated means, "good style, good attitude". In other words, dressing well is essential to your well-being. I say French women have always been right about this.
Don't be to quick to brush this off...Truth: feeling good about yourself is about loving yourself-inside and out.
When you dress better, you feel better.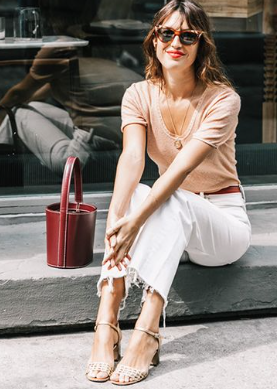 + SHOPPING GUIDE FOR YOUR (D) BODY TYPE
Product Code:
D
Availability:
In Stock
Price: $7.95