B_Revamp Style Like Never Before***Jewelry and Neckline***Shopping Guide
ARTICLE #1: Revamp Style Like Never Before
Want to revamp your style...or at least see if your style is up-to-date and looking current? I thought so. I mean, who doesn't want to look her best?
With so much crazy advice floating around the internet, in books, and magazines, it can be hard to figure out what you should focus on. Should you follow the current trends, or try to define your own sense of style?
Of course, you want to look your best for your age (or perhaps a few years younger) so, how much should you change your looks based on your age without looking like you're trying too hard?
This list of the "Top 25 Ways to Revamp Your Style" will help you check-off fabulous ways to look age amazing!
25 ways to rock your unique style!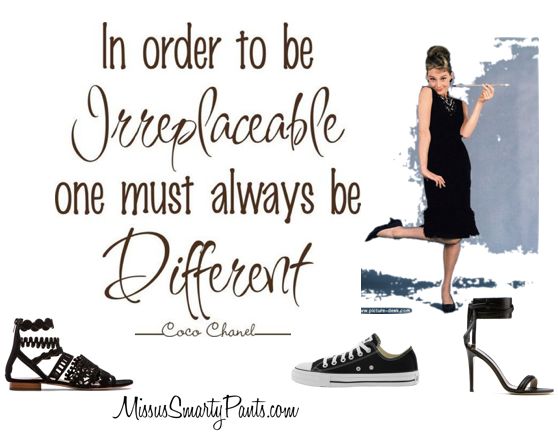 ARTICLE #2: Jewelry and Neckline
There are so many things to think about when wearing jewelry. That's why I've dedicated this article to wearing jewerly (especially matching up necklaces with the right neckline). When selecting and investing in a new necklace (or other pieces of jewelry) you should consider how that particular length of necklace (or any other jewelry) will look on your body. Important body features to take into consider when selecting jewelry are: your neck, your height, your body type, and your face shape. As you can see there's a lot to take into consideration.
I've created a complete jewelry "cheat sheet":
What Jewelry To Wear With What Neckline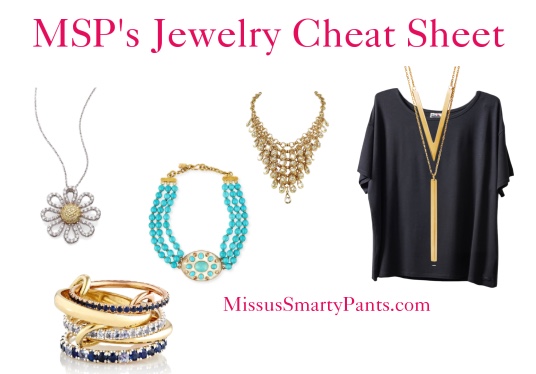 + SHOPPING GUIDE FOR YOUR (B) BODY TYPE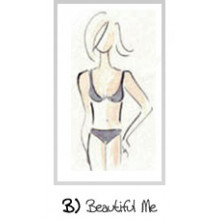 Product Code:
B
Availability:
In Stock
Price: $7.95