Holly Makeover
Makeover Moment SYSter, Body Type "E"
Meet Holly "before" her MSP Makeover Shopping Experience…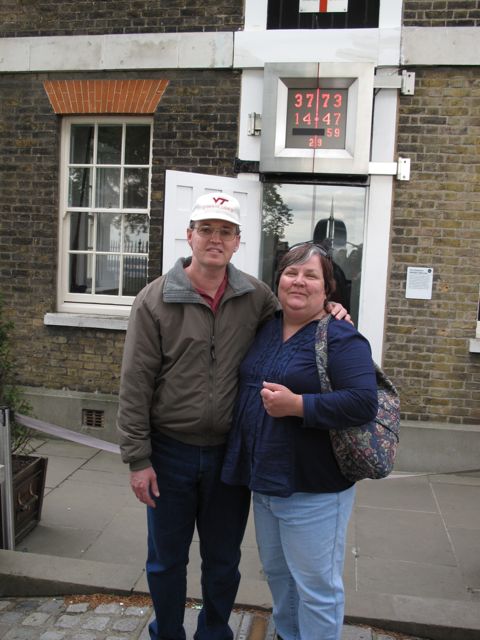 "My DH was definitely surprised when I got off the airplane!"
Holly lives overseas in Europe. However, she was planning to visit her son here in the States and figured she'd work in a "MissusSmartyPants" makeover too. I couldn't have been more pleased to spend the day with Holly and show her how she can get a great wardrobe started!
Holly works full-time and wears a uniform. Her part-time (weekend only) wardrobe needs were not too involved…except that she had NO real wardrobe to speak of. She said she didn't feel confident in anything she wore. "Help!"
Holly "after" her Makeover Shopping Experience!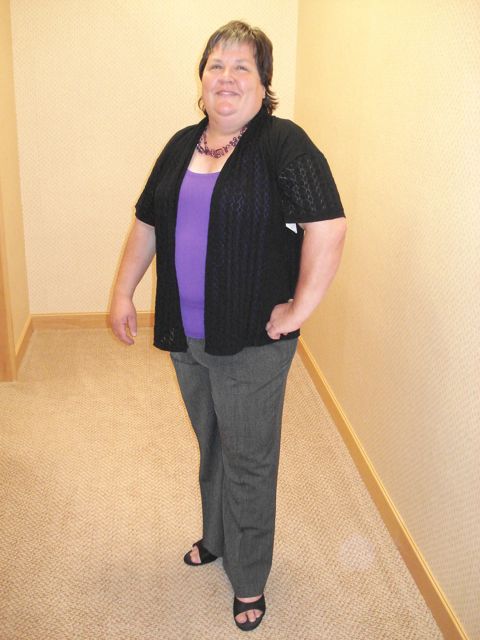 Since Holly was starting from "square one" I told her she needed
the most basic mix n' match pieces…and a little more color!
"My favorite items so far have been the NYDJ jeans and the black and white light jacket with the dots on it. I have gotten several more blouses similar to what you showed me while we were together."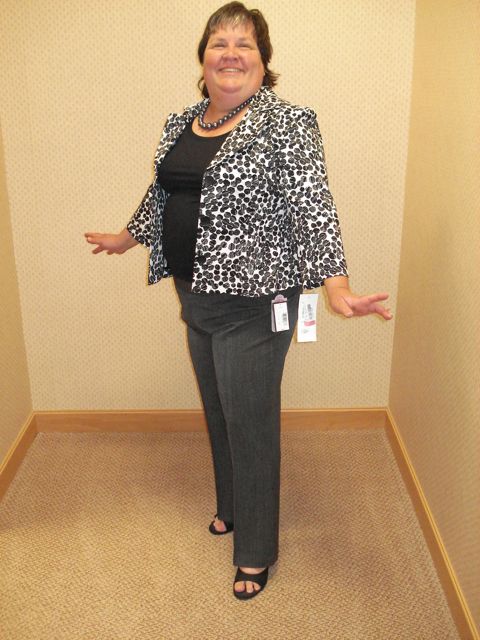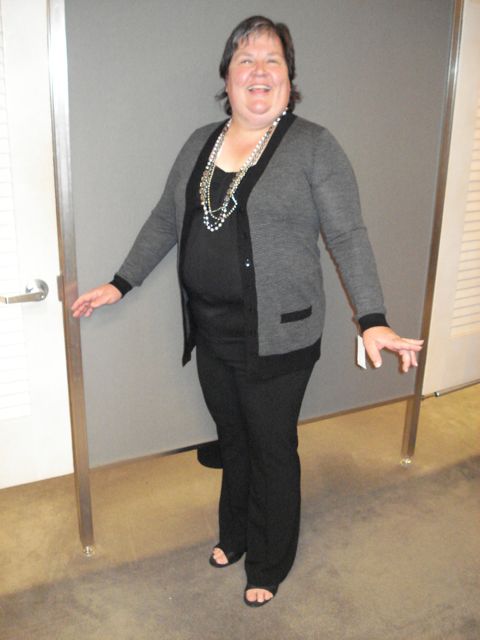 "I had a wonderful time and someday I hope to come back and have another session with you ... but that time, I won't be trying to smash it all into one day."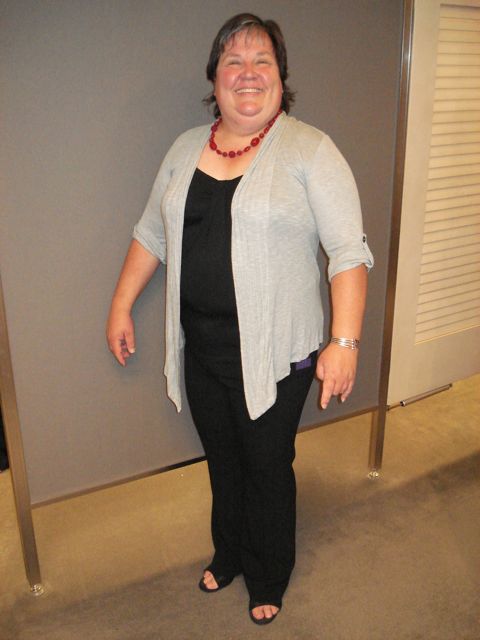 While shopping with me, Holly invested in some much needed basics that fit her body well. Her wardrobe is off to a good start and now she knows what to look for. She's even adding in some dresses…something she's not worn for years!
(I even got her to try on shorts…I always say: great legs
should be highlighted!)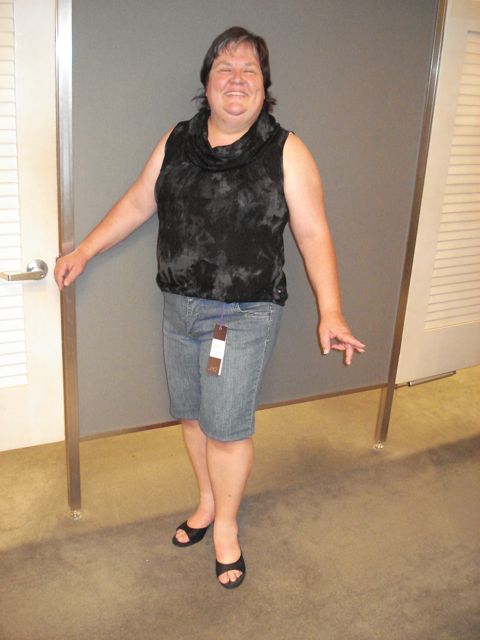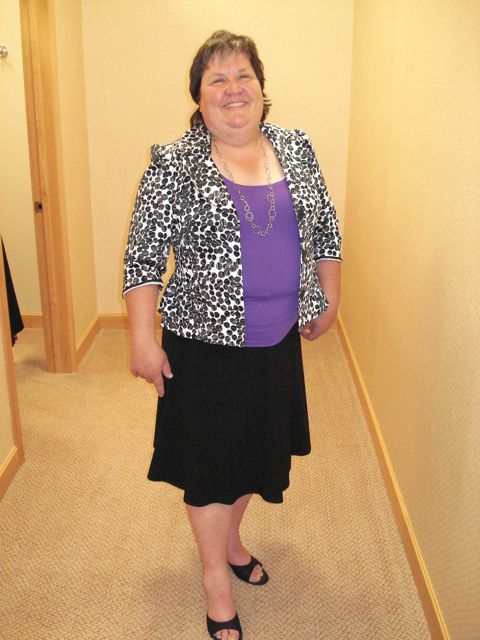 One thing Holly needed was to feel confident that she can wear color!
No need to "hide in black" anymore!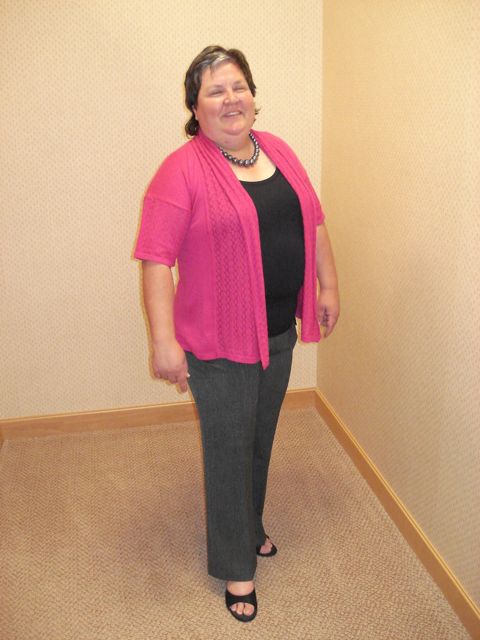 Holly is smiling now because she's confident
enough to "Show her Style"!
Are you ready to reclaim your style like Holly did?
Jump start your style with Leslie's weekly style help