Alison's Makeover

"As a petite (body type "A") I've always had trouble finding clothes that fit well and weren't too long. It was great to find stores that carry petite, stylish clothes!"
"Some of those stores I hadn't shopped in since I was a teenager, because I assumed the clothes would be too young for me. Instead, the clothes looked great, were age appropriate, and made me feel younger! Woo hoo!"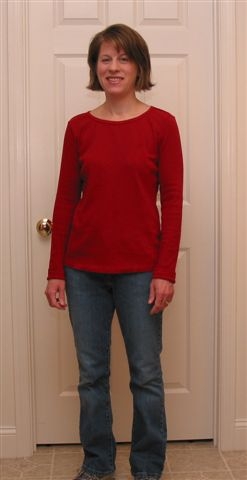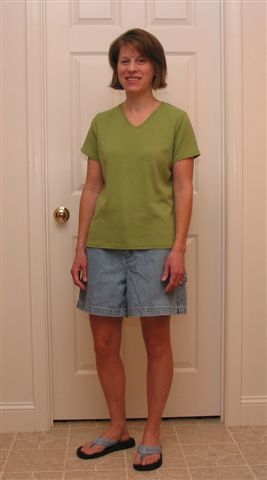 Just look at Alison now! Finding the fit and proportions for her body type makes such a difference—plus a cute green clutch always ups your style quotient too! LOL!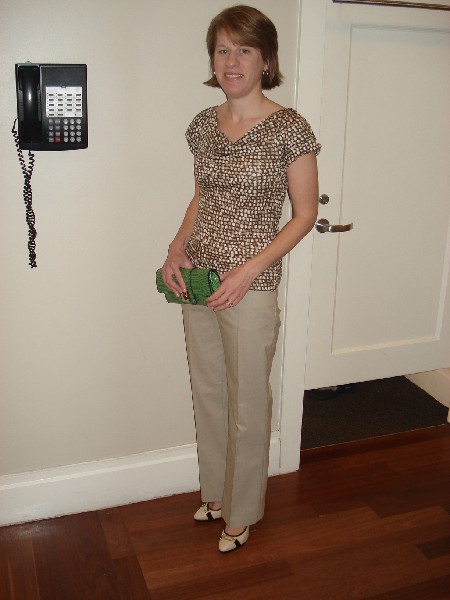 As a SAHM (stay-at-home-mom) Alison needs a casual-chic wardrobe that offers comfort, great mix and match-ability and above all fabulous style! All these pieces can be interchanged with each other to create many more outfits! This really maximizes her CPW (cost per wear)!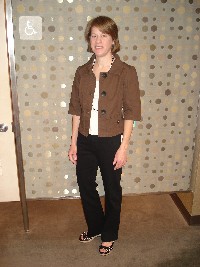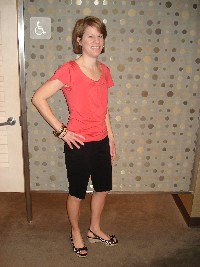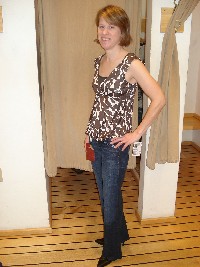 My plan is to continue to add to my wardrobe whenever I can, building on the basics that you helped me select. Babysteps, babysteps! I will definitely shop differently than I have in the past!"
"I love knowing what colors look best on me, too, so now almost everything should mix and match. Again, my perfectionism kept me from trying on things in colors I liked, how silly! Now I can enjoy picking out clothes in colors I like the best, and that I will love wearing." (Alison is a Spring!)
This chocolate "LBD" and coral fitted jacket definitely show off Alison's feminine curves!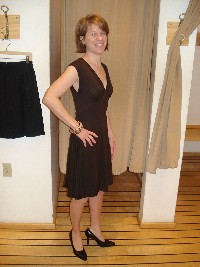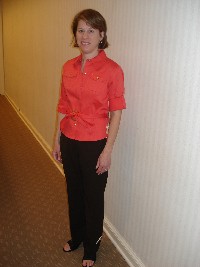 "I now have the confidence to go shopping and pick out things on my own, without letting my perfectionism keep me from ever being able to make a decision and buy something, fearful that it wasn't "perfect."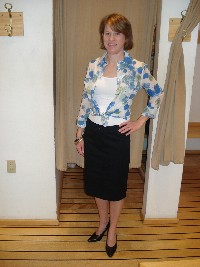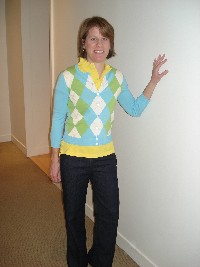 " I'm still trying to remember all of your tips! I wrote a bunch of them down already. I cannot thank you enough for the wonderful experience you gave me during my Makeover Moment!"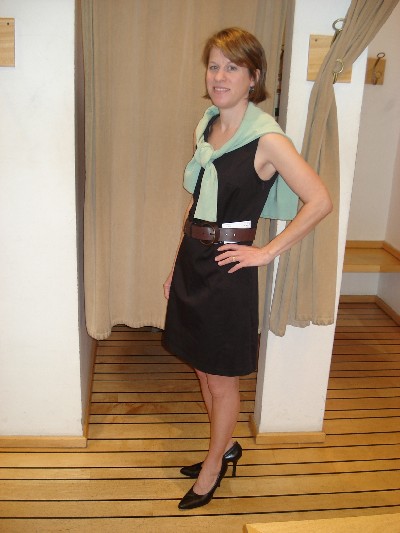 "I know this is just the beginning of a new style journey for me. I have more confidence than I ever have before, and I'm really looking forward to shopping for clothes and accessories. I already feel better when I'm wearing my new clothes, and I know that leads to me being in a better mood, which leads to being a better wife and mommy. For me, nothing is more important than that!"

All my best,
Alison

Thank you Alison for sharing your story with us! We are so blessed to have you as our SYSter! Choosing to share your story helps others who may struggle with their "perfectionism" and quest for better style!
When women come together and help each other—really great things happen! Thanks Alison - -I really enjoyed our special time together!
Love,
Leslie MSP

Click this link to order your: