Michelle's Makeover
Here's Michelle, ready to shop and begin building a new "casual chic" wardrobe from scratch!

Since the birth of her daughter, Michelle's wardrobe had dwindled down to only 3 tee-shirts and 2 pairs of jeans! Michelle was ready for some serious shopping!

(She is a body type "B" and is 5'9" with a long torso)

Let's get shopping!!!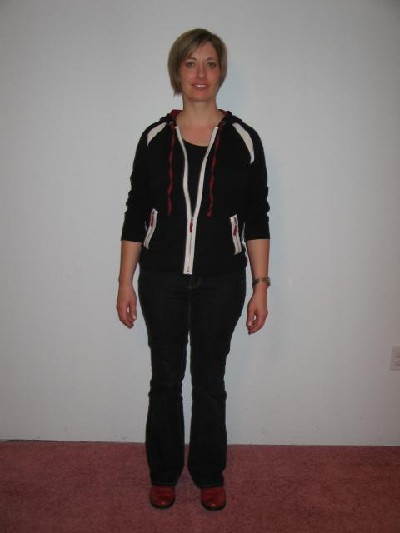 We first started with a wardrobe basic, a great fitting pair of black pants! Since she's a SAHM, Michelle needs her pants to "wear like iron" and be able to withstand messy little hands and busy-day activities.

Don't think black pants are too dressy or expensive for a stay-at-home mom! They're not! These black pants were actually cheaper than the jeans we also selected! They're such a wonderful (and slimming) basic for any woman's wardrobe!

Below, Michelle shows off her black pants with a fab jacket (a shorter jacket style is for women with average to long torsos)! This jacket can be mixed and matched with so many types of tops. It also can be dressed up and worn to church with a skirt.

(outfit below is from White House Black Market)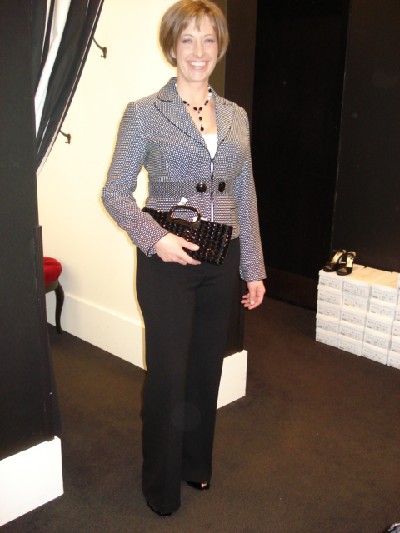 Michelle being a devout MSP SYSter knows:

You get most milage from your wardrobe -
by taking one item and wearing it 3 different ways!

Below we take one black shell and black pant and change the look completely with our choice of sweaters, jackets, jewelry and shoes!

(sweater and jackets from Nordstrom)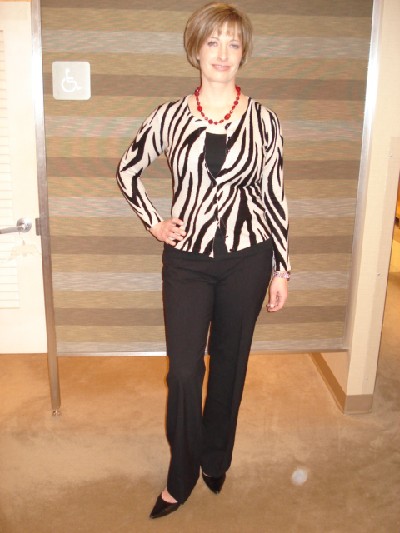 See, it really doesn't take that many clothes to be this stylish!

Notice how the pretty colors and choice of shoes and accessories takes this basic outfit up a notch! Michelle, you look fabulous - and I LOVE the animal print shoes!!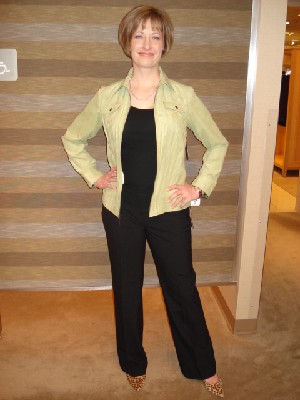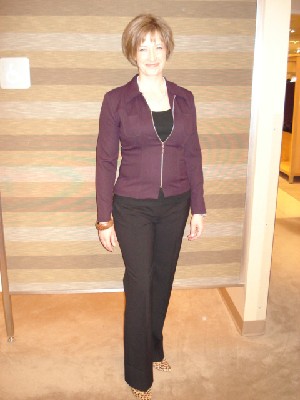 Before the makeover, Michelle shows off her pretty smile and curves - but lacks the "spark" a little style can give!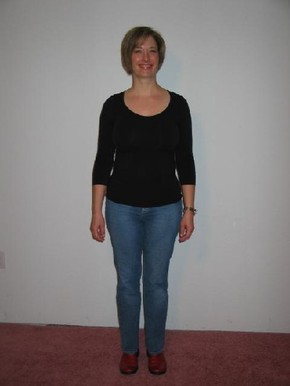 Of course a stay-at-home mom still wants jeans in her wardrobe - it's more a matter of finding the most comfortable and flattering styles for her body type!


Below is a flattering straight-cut jean from White House-Black Market. By adding a shirt that highlights her shoulders we bring attention up to her exposed skin - a great choice for date night!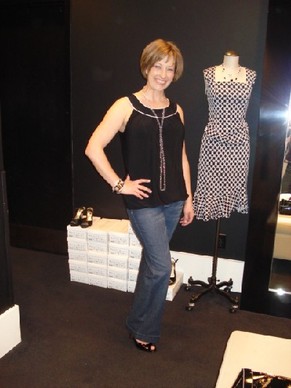 Yes, it does take some trying on to find the "Perfect Pair of Jeans" But is it soo worth it!



The jeans in the picture on the right side (below) are "hot" Michelle!

(Nordstrom, Not Your Daughter's Jeans - she did go down a size, however)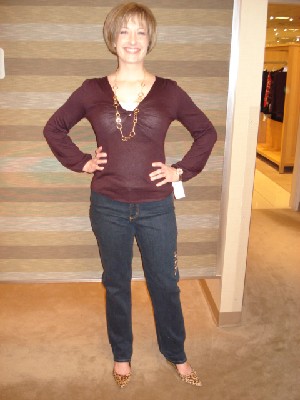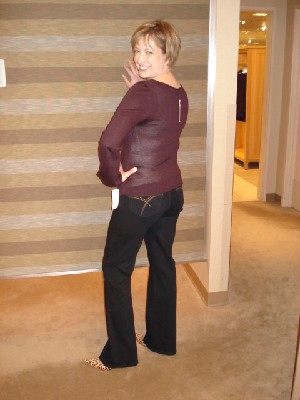 Of course, take one fabulous fitting pair of jeans that you can wear
sooo many ways -
and add a wide necklines to balance out her hips.

The "V" shape created by her jackets and sweaters are so flattering. It brings attention to her upper torso (a great place for a necklace) and frames her face.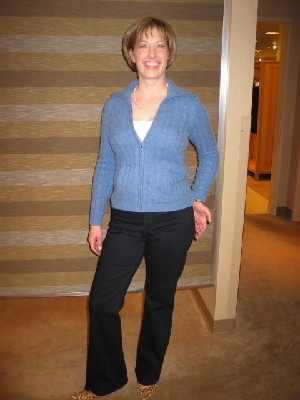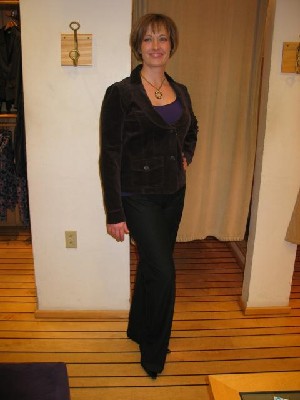 Michelle has gained confidence to continue on her style journey.

She hopes she has inspired you too - no matter your age or stage in life
to make each day your BEST!


Michelle now has a start to a fabulous wardrobe!

Of course any great wardrobe evolves over time. Think of building your wardrobe as on-going. Let it evolve with you. Your inspiration will come from Michelle and other Makeover Moments SYSters - and your weekly shopping guides!


Michelle, you look ready to take on the DAY!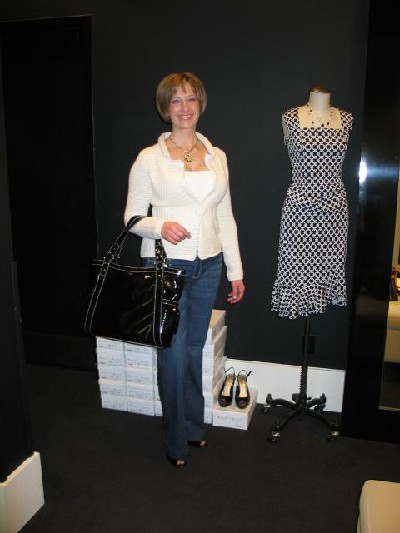 Great style is all about clothes fitting you correctly for your body type.
However, it's also about beautiful colors that make you look this vibrant too!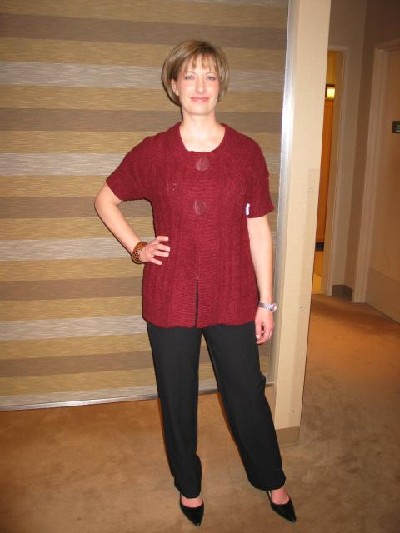 Thank you Michelle for sharing your Makeover Moment story
with your SYSters!

You really are "Showing Your Style" SYSter!

Love, Leslie MSP



Click here and order your Personal Profile