11-23-23 THIS WEEK: 11 Ways to Lose the Frump
November 20, 2023, 3:05 pm by MSP
11 Ways to Lose the Frump
Lost your style and don't know where to find it? Hey, it happens...and oh-so slowly.
You're going along just fine, then one day, you catch a glimpse of your reflection...and then suddenly; you wonder what the heck happened to the woman you once were?! You see in the window's reflection an older, tired, and unstyled woman!
There's good news. It won't take much to get your style back-when you have MissusSmartPants help* you!
*SAVE this article. It's chocked full of tips to help you correct (read: adjust) your body's proportions with the right clothing, and much more. No more will you walk out the door wondering if something's off with your outfit. You will know what areas to check for the best overall look.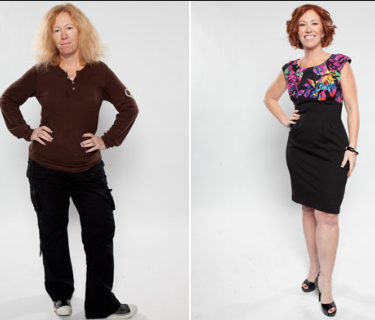 It seems you've lost your style somewhere between motherhood, working, and/or an over-scheduled life. Relax-it doesn't matter your age or where you are in life-today's a good day to start with better style. It's a confidence, feel-good booster for the soul too!
This week at MissusSmartyPants.com we examine ways to "revamp" our style. I've concocted creative ways to help you bring your style quickly up-to-date! Sounds almost too good to be true, but with a little panache that I'm dishing out--you'll take years off your appearance and bring a smile to your face!
So, if you've lost your style and don't know wear (Oops, I mean where) to find it... "Frumpy No More" is here to help.
Love, Leslie MSP
---
MSP's Weekly Style Mission
STYLE MISSION: DO NOT WEAR BLACK. That's right. This week, I challenge you to NOT wear ANYTHING that is black in color (handbags, winter coats, and accessories are allowed). This week do NOT grab one piece of clothing that is BLACK--don't even think about it!!!
Can you do this style challenge (with me) for a whole week?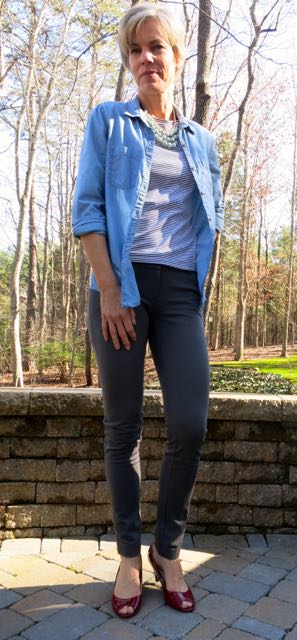 Need color mixing suggestions? (Below is a reminder color list to help you stay away from anything black this week). For more color mixing suggestions, plus how to build a core wardrobe based on color season, please read "The Must-have Basics for Your Wardrobe" posted in your Personal Profile (posted all 5 body types) .
· Soft pink: browns, tan, mint green, olive green, gray, turquoise
· Fuchsia: gray, tan, yellows, lime green, mint green, browns
· Tomato red: baby blue, mint green, winter white, gray
· Cherry red: blues, gray, pale orange, pale yellow
· Light brown: pale yellow, creamy white, blues, greens, purples, reds
· Dark brown: lemon yellow, robin's egg blue, mint, soft purple, lime green
· Tan: soft pink, dark brown, blues, greens, purples
· Pale orange: gray, browns, forest green
· Dark orange: pale yellow, forest green, browns, cherry red
· Lemon yellow: cherry red, browns, blues, gray
· Pale yellow: fuchsia, gray, browns, tan, reds, blues, purples
· Golden/mustard yellow: gray, browns, blues, reds, black
· Lime green: tan, browns, pinks, dark orange, navy blue, gray
· Forrest green: oranges, light brown, tan
· Olive green: tan, browns, grays, creamy white, black
· Mint green: brown, gray, navy blue, reds, gray, tan
· Turquoise: fuchsia, cherry red, tan, browns, creamy white, dark purple
· Electric blue: golden yellow, tan, light brown, gray or silver
· Baby blue: reds, gray, browns, dark orange
· Navy blue: soft purple, tan, brown, gray, yellows, oranges, greens, reds,pale colors
· Purple: dark orange, dark purple, olive green
· Dark purple: tan, pale yellow, gray, turquoise, mint green, pale orange
Memorize this saying to remember what colors go well together: