11-9-23 How to Choose the Right Colors to Wear
November 9, 2023, 5:16 pm by MSP
How do you know two colors are going to look great together?
The colors you wear together should be similar in intensity so that your look is cohesive. In other words, pastels go together and jewel tones should be worn together. It's all about color saturation. It is best not to mix saturation because more often that not, it won't look quite right.
Try these pleasing color combinations:
soft pink and heather gray
mustard yellow and amethyst
Or deep color combinations...
Again for a stylish look, keep the color saturation equal in your top and bottom like this look with deep saturation....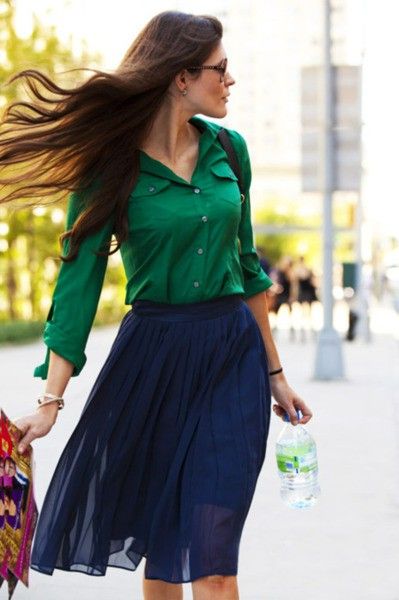 This all light saturation outfit looks awesome too...