11-16-2023 THIS WEEK: 4 Ways to Improve Your Style-Yet Buy Nothing
November 6, 2023, 3:30 pm by MSP
THIS WEEK: How about 4 ways to improve your style-yet buy absolutely nothing?
Doesn't this sound fabulous since we are about to embark on the holiday season? I mean, who doesn't want to look her best, yet not spend a dime in the process.
This week: 4 amazing tips to dress your best by re-working what's in your closet!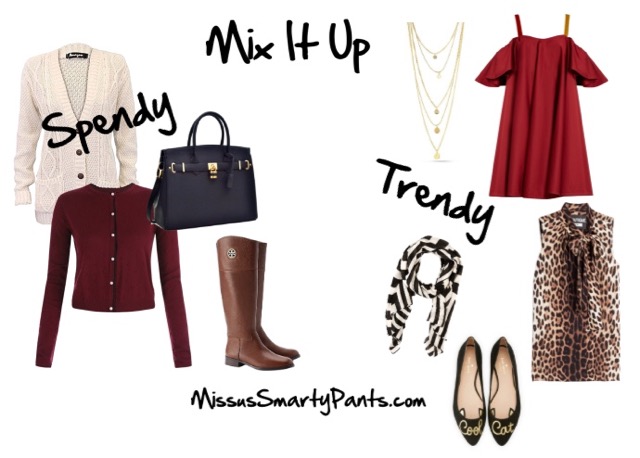 Check out the latest "Shopping Guide and Article Combos" for your body type
---
MSP's Weekly Style Mission
In a style rut? Try wearing something new, or wear something you already have in a different way. (Psst! You'll get ideas with this week's article)

Style Mission: Remix your clothes in a different way OR wear something completely new to you!
Jump out your comfort zone by trying something new!
When is the last time you wore a dress?
Layer a shirt under a sweater dress, then add opaque tights and boots-and you're instantly stylin'!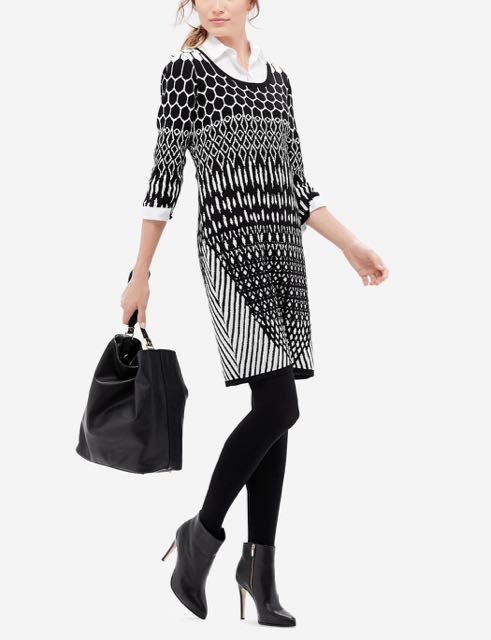 Instead of the same 'ol clothes worn the same ways, over and over ...change things up!
---
What SYSters Are Saying
Leslie Answers Your Style Questions...
DEAR MSP: What styles do older retired women wear? i am 65, live in a small town and I am retired .i currently wear jeans and t-shirts .i want to dress better without looking overdone..thank you. Elaine
MSP HERE: Dear Elaine,
Your lifestyle at this point is probably based on comfort and keeping things simple. No more "dressing up" for work or investing in an expensive wardrobe to keep employment.
Celebrate your "relaxed" lifestyle by adding just a bit more style to your "jeans and t-shirts". Jeans and t-shirts can get boring and well, lack style...so dress 'em up! Add a "completer" piece...this means a stylish/colorful jacket or sweater. It also means enjoying accessories with every outfit.
Also, figure out what accessories you love the most and make them your "signature style". For example, if you love dangle earrings...wear the cutest dangle earrings ever! Look for ones that really celebrate your style. You may love handbags, shoes or statement brooches or necklaces or scarves. Figure out how YOU are going to express your style by adding some "fun" to your daily jeans and tee outfits! Don't leave home without a little bit of "fun" on.
Hope this helps you rock your style SYSter!
Love, Leslie MSP