10-24-23 Eleven (11) Ways to Wear a Brooch
October 24, 2023, 3:53 pm by MSP
11 Ways to Wear a Brooch
What's an amazing accessory... that's hardly ever worn? It's a brooch. It's time to bring this fab accessory center stage. Give it a go in your wardrobe and see what happens.
Here are 11 Ways to Wear a Brooch:
1. Add to a winter hat.
2. Add to a knit cap.
3. Pin onto a sash belt.
4. Cluster 3 brooches on a sweater (at your collar bone).
5. Make a simple handbag sparkle.
6. Glam up a basic dress.
7. Hold a scarf in place.
8. Decorate your jean jacket.
9. Hold a fly-away cardigan closed.
10. Close up your neckline on your buttoned up shirt.
11. Add to your hair or up-do. Pin a brooch on the hair tie.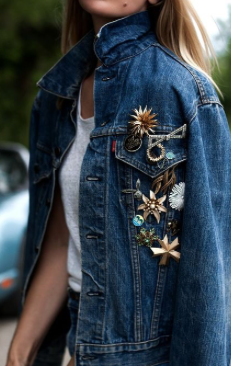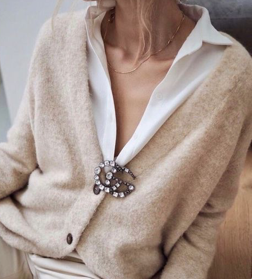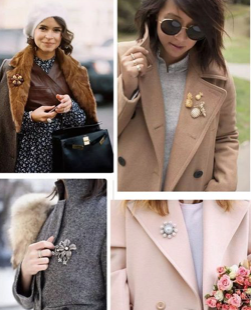 If you are tall or petite, adjust your brooch placement...