10-16-23 THIS WEEK: 10 Ways to Wear a Scarf
October 16, 2023, 5:20 pm by MSP
I'm always looking for more wardrobe versatility. Without a doubt, a basic yet versatile wardrobe is essential to being stylish. Wardrobe building without a plan means you'll have lots of clothes, but nothing really goes together. This is sad and totally unnecessary.
With a flexible, yet a resourceful core wardrobe.... you purchase less clothes; yet you are able to create more outfits...this in turn makes you more stylish! See how it works?
However, there are a few other ways you can E-X-P-A-N-D your wardrobe possibilities... rely on fab accessories-like SCARVES!
Guess what...it's scarf season! One of the best accessories (especially in cooler weather) is a scarf. Having said that, after wearing a scarf over and over (the same way) can get rather dull. What other ways can you wear a scarf besides loop around your neck? How else can you tie your scarves for unique looks that create fun and interest?
Lucky for you...This week I'm sharing UNIQUE ways to wear scarves!
FYI: These are not your average tied knots...
These scarf tying suggestions are going to "wow" your friends (and you)!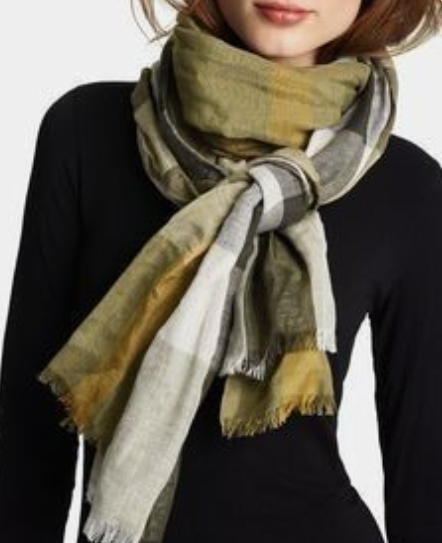 I've got some style tricks up my sleeve (okay, maybe not up my sleeve...but rather with scarves, LOL)! I'll start you off with a few basic scarf knots and then I'll show you a few more jazzy ones. From there, we'll take it up a knot or two (couldn't help myself).
Get this step-by-step photo guide of scarf tying in this article.
*TIP: SAVE THIS SCARF TYING GUIDE FOR FUTURE USE!
---
MSP's Weekly Style Mission
This week's Style Mission is a "no-brainer"...it's wear a scarf one day (or more) this week!
That's right, you're going to want to show off the new ways you've learned to wear a scarf.
Share the reactions you receive from your scarf wearing outfit you wear this week. Simply email me back from the weekly email blast.
Love, Leslie MSP
A bright scarf simply tied gives any outfit a certain level of sophistication...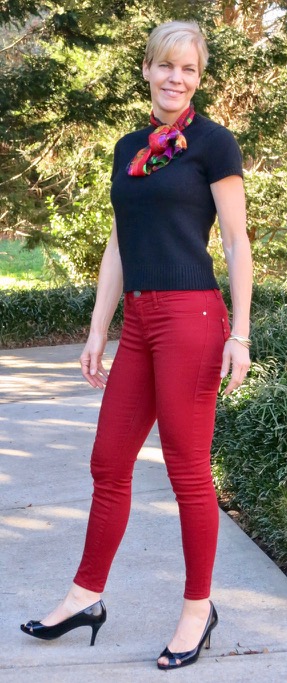 ---


I signed up for MSP and I'm loving the personalized (body type) style program. 

I wanted to thank you because today I had (what is for me) a big step. Even though I have all the head knowledge and know all the steps to cleaning out the closet, I have not been able to get motivated to make a dent. However, the regular messaging from you is very reinforcing and somehow when you said "edit" your wardrobe, that term really helped make it less painful. I was able to embrace that idea and I brought 15 items to consignment today and they took them all. I also filled three shopping bags of clothes and shoes for donation. I have lots more to go, but your encouragement got me to make the first leap. 


Thanks for all you do!
 Lisa
Need help "baby-stepping" your way to a cleaner closet? Use MissusSmartyPants Closet Purge Tips