10-9-2023 THIS WEEK: Mixing Patterns and Prints
October 9, 2023, 3:10 pm by MSP
How to Mix Patterns and Prints
When I say pattern mixing, do you instantly think, "Oh, no! I would look like I dressed in the dark!"
Mixing unexpected patterns and prints has become a stylish way to dress, and I for one like it! Of course, there can be a fine line between looking stylish, or like a hot mess, but, I'm here to help you get it right.
Not sure how to look stylish and chic by mixing several patterns in one outfit? Use MSP's "does it mix?" chart + 6 mixing guidelines in this article, "How to Mix Patterns and Prints"...it will help you get a chic look every time.
No more guessing. Simply find the pattern you want to mix-then see what I suggest you wear with it! Boom! It's that EASY.
Subtle or bold. With pattern mixing-the choice is yours...
THIS week, MSP shows you how!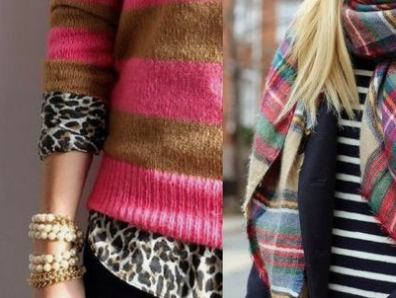 Mixing prints and patterns shows more style personality. Just a touch of pattern mixing will give your outfits a bit of sass. It's also a great way to breathe new life to some items in your closet that have been neglected and not worn. No need to buy more clothes, instead learn how to mix a few prints/patterns with clothes you already own!
Get a MissusSmartyPants Shopping Guide and Article Combo
---
MSP's Weekly Style Mission

Style Mission: It's a Jewelry Box Raid!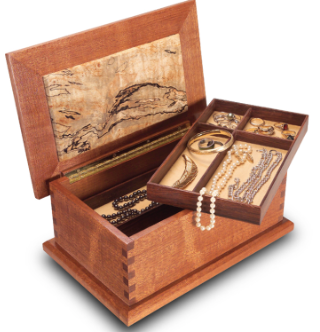 Dig into the depths of your jewelry box...
Pull out those long forgotten necklaces, earrings, brooches, and lockets, etc. and give them a second chance to bedazzle you.

Do you have a long strand of pearls? Layer them with a long chained locket for an eclectic look or simply tie them with a knot! Pull out a one-of-a-kind bracelet and plan an outfit based on the colors of that bracelet (you can do this with a brooch or scarf too). Get creative and have fun with your long-lost jewelry!

My 2 jewelry boxes and top drawer (yes, I have a drawer full of jewelry as well as two jewelry boxes!) are desperately in need re-organizing. There's lots of great stuff in there I really should be wearing--but I'm not because my jewelry is a mess. This week I'm going through it and I'm determined to wear something "new".

Won't you join me? Challenge yourself with this Style Mission and together we will "Show Your Style" SYSter!
---
What SYSters Are Saying
Dressing is like child's play…

Dear Leslie,


I've been subscribing to your service for a couple of years, and I have been happy with my new style (where I had none before).

 When my 4 year old asked me if she could pick out my clothes for work tomorrow, I hesitated. Then, I agreed, reserving the power to veto.

 To my delight, she's been going into my closet and picking out lovely outfits, including shoes. I'm attributing this to you because:
 1) Even when my weight fluctuates, my closet ONLY contains clothes that fit me right. 
2) Everything in my closet feels good to me, and looks good on me.
 3) My clothing colors complement each other.

 I couldn't make any of those statements two years ago!!!
 There's probably also some natural talent in play, in that she's not putting florals and plaids together. But having a closet full of clothes that fit right, feel good, and look nice together gives her a great base to work with!


Thank you so much, Linda