9-25-2023 THIS WEEK: It's All About Jeans
September 25, 2023, 4:13 pm by MSP
Jeans...and to look fabulous in them; what woman doesn't want this?! Fab-fitting jeans can be yours...let me show you how.
As the weather cools, we begin to pull out our denims and and wear them quite frequently. Soon, they become one of our regular "go-to" items. Wouldn't you like to know your jeans are the most flattering for you?
Typical fall/winter outfits often consist of one of our favorite pairs of jeans plus: knit tops, fuzzy sweaters, long tunics, a jacket or a cardigan, then, a colorful scarf added in for good measure. This cold weather "uniform" is perfect; however the key to looking fab lies with the fit of your jeans.
Are your jeans flattering you? Are your denims making the most of your shape? Are you wearing the correct size, the right cut and style, and with the correct pocket placement? Are your back pockets "lifting" your booty or making it appear long and flat :(
Get my latest findings in denim sizing, colors, washes and more importantly...JEAN FIT! Get the latest scoop on the current denim trends too. You will also get lots of chic denim outfit suggestions!
Our lives are more casual than ever before.
Most women, wearing blue-jeans OR some type of denim is daily choice...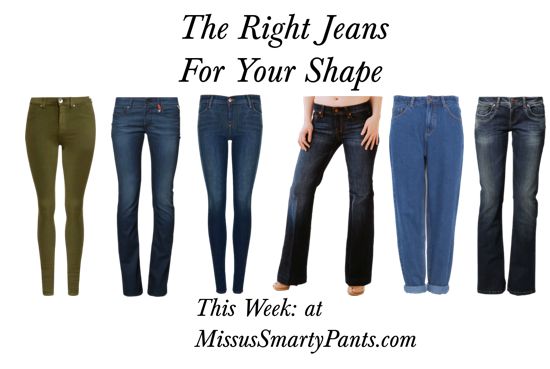 Get NEW ways to wear denims + how to select your best fit! This "Jean-ious" style guide will help you create fabulous denim looks. "Copy" these denim looks and you're good to go--all season long.
ORDER your weekly Personal Profile & Start Your Journey of Improved Style Today!
---
MSP's Weekly Style Mission
This week: Wear a color you've never worn before!
The best thing about color, in my opinion, is that it evokes an emotional response in all of us. For instance, wearing green is a soothing, earthy color compared to bright red which is considered an aggressive or powerful color.
What colors do you love to wear? Most often, we wear colors that we "feel" comfortable in. Also, think about what colors you avoid? Do you avoid certain colors because they look bad on you, or because you don't "feel" good in them? Figuring out what colors flatter your personal coloring is a very important aspect of style.
What new color will you try this week?
One of the best ways to incoporate a new color into your outfits; is with a scarf.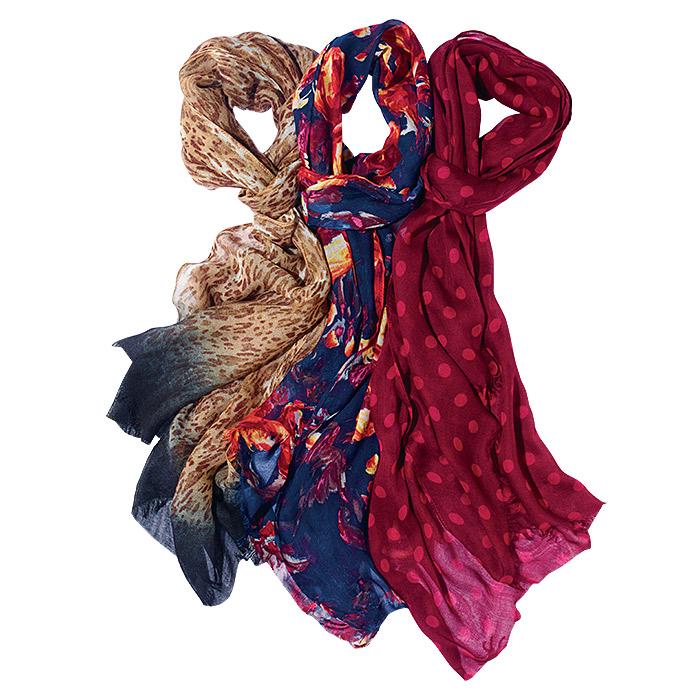 Colors are like wearable "vitamins". When you wear vibrant color (especially a flattering color for your eye, hair and skintone)...you appear positively radiant and your skin glows! It makes you look and feel good...it's a therapy of sorts!
Always wear your "seasonal colors"...but this week give a new color in your color palette a try. Wear a color you've never worn before! Let's see what happens!
---
What SYSters Are Saying
"Younger moms compliment me & getting dressed is easy peasy..."
MSP-Thank you so much for all your practical advice. I am 70 and have grand daughter I walk to school. I usually wear jeans or capris with a tee or shirt. Adding cute comfortable flats, a hat, and a little jewelry elevates the look. I have younger moms complimenting me on how cute I look.

I do not leave the bedroom without being ready for the day including light makeup. My DH is proud to take me anywhere.

It is funny because I don't own a lot of clothes, yet everything fits and most of the clothes go with everything else. Getting dressed is easy peasy.

I just added a chambray shirt that fits like.a dream. I'm using it over tank tops for now but it will be a real workhorse this winter.

Your advice has made this plus sized gal feel good about herself. Thank you for all you do.

Blessings,

A Senior SYSter in Florida


MSP HERE: Virginia!

You are doing it-doing what so many other women "hope" to do: putting together a stylish casual look (and getting compliments in the process). It feels good when you look good…and this has nothing do with size, shape or age!

Thanks for sharing your inspirational story!

Love, Leslie MSP
"Your program is making a difference in my life FINALLY"
I must say your program is making a difference in my life FINALLY. I have subscribed over the years and even had my colors done but continued to be drawn to the beige colors which made me look washed out. My colors were summer and you suggest charcoal grey/ rasbery and winter white. Suddenly it's as if I am surrounded by those very colors and my closet is filling in with the greys and beautiful rasberrys with winter white thrown in and I love the new look and wonder why it took me so long to get into it. Thank you for your continued help. It's fun as well as informative. Beverly Ann
Learn how to dress for your body type with a MSP Personal Profile