9-18-2023 THIS WEEK: 15 Inspiring Fall Looks (to copy)
September 18, 2023, 3:08 pm by MSP
Are you sad summer is coming to a close? Honestly, I'm not. I've grown weary of the heat and humidity and I'm ready to kick my flip-flops to the back of my closet.
I'm psyched for the arrival of cooler days, which means lots of layering opportunities. From boots to blazers...I say, bring-it-on!!!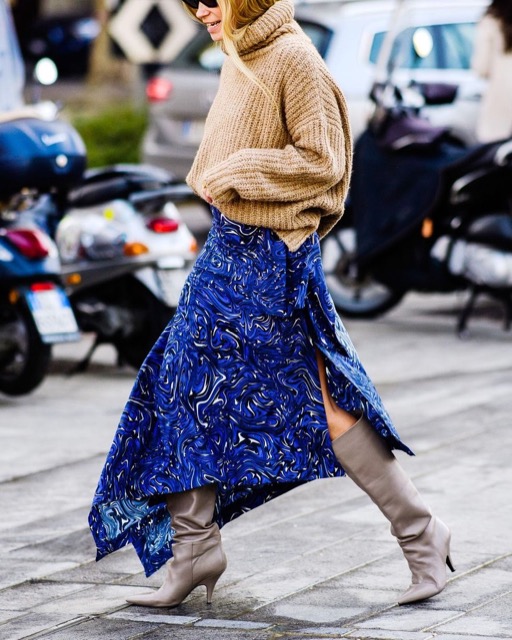 This week, get pumped-up for fifteen (15) inspiring fall looks (you will want to "copy").
From office to weekend-chic, these outfits will get you energized for the cooler fall weather!
​Join today and get MSP's "Inspiring Fall Outfits" article + access to a body specific dressing plan
---
MSP's Weekly Style Mission
This week: Take care of what you already own. NO shopping allowed!
Think about how many clothes you have relegated to the back of the closet (or gathering dust on top shelf) because they are missing a needed button, or the hem is coming undone, or the zipper needs replacing? Wouldn't you LOVE to put these items back into rotation?
It's anti-procrastination week at MSP! This week I challenge you to gather up the clothes that need mending/altering...and get them fixed! Now that you have removed everything that needs fixing, take inventory of what needs to be done. If you have the ability and/or tools to fix these items... do it right away. If not, put everything into a bag (and into your car) and next time you run errands, drop them off at tailors!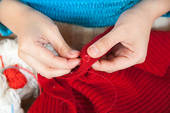 For a minimial cost, you'll get these clothes back into rotation. It will feel like you've got "new" clothes, LOL!
Love, Leslie MSP
---
What SYSters are Saying
Dear MSP,
Guess what! Last night I was putting my outfit together and decided I needed to dig deep into my jewelry box and be thankful for the beautiful things I have. I found a brown topaz (stone bracelet), shined up the silver settings so I could wear it (I also have the necklace and earrings) no matchy-matchy here! Instead I paired it with fun silver swirl earrings, a soft yellow top and chocolate slacks. HOW FUN! I feel special too!!
Thanks for the weekly style missions!
Jennifer in Ohio
Leslie,
Thanks to your wonderful and informative jean article, I removed three BAD pairs from my wardrobe. Why did I wait so long to do this?? I don't know but now I feel like I was torturing myself, lol! I have a whole new attitude now.
My husband and kiddos are so happy to see me in my new jeans instead of those frumpy ones. I feel years younger and I know I look really good too. Before I kept wearing the same baggy ones that made me look tired, old and sad.
Buying a couple of pairs of new jeans is a lot cheaper than therapy and it's definitely more fun! I feel renewed and young again.
Because of your article I learned my best style of jeans for the first time. I would never had tried this style before MSP. You are the best!
Thanks again, Shelley
MSP HERE: Dear Shelley,
I'm happy to help a SYSter!
Updating our wardrobe is something we need to do seasonally. The biggest "style favor" any woman can do for themselves is to make sure they select the right styles for their body shape!
I've received lots of emails regarding the last jean article. Jeans are a wardrobe staple for most, making fab look jeans essential.
If you are one of those ladies who has removed the ugly jeans for her wardrobe and replaced them with a new sassy pair (first off, way to go girl!)...second, here's an idea of what to do with your OLD jeans (just in time for Christmas crafts/gifts):