9-4-2023 THIS WEEK: 10 Essentials for Summer Into Fall
September 4, 2023, 1:21 pm by MSP
Is it fall yet? Well...ummm, no. The season is going to change, and soon, and so will your wardrobe.
This week is about extending your summer wardrobe into the fall season.
What to do now. Change to fall colors. During this transition time-change the colors you are wearing. Put away your beach sandals and wear a bootie with your cropped pants instead. Instead of wearing a pastel pink tee, opt for the warm wine colored one instead. You get the idea. Start adding a touch of autumn to your outfits now.
This week learn how to s-t-r-e-t-c-h your warm season wardrobe into chic and "trendy" outfits you can wear into the fall. You will get lots of clever ideas of how you can wear (and layer) clothes straight from your closet (and have been wearing all summer) into fabulous fall looks. This week you'll be ahead of the game (or in this case, the fall weather)!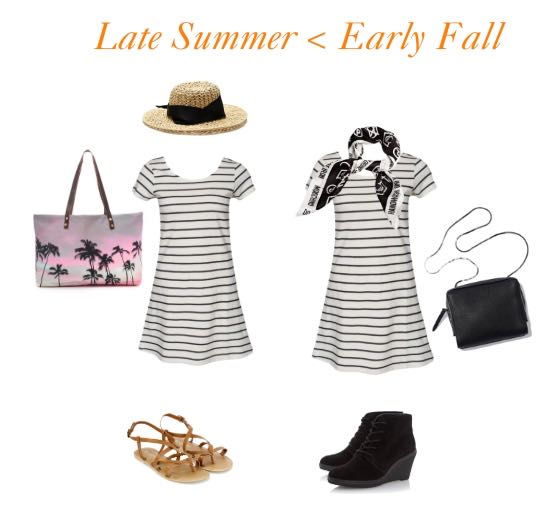 This week's style article gives you the list of "Essentials for Summer Into Fall". These are the 10 key essentials that will help you create one stylish outfit after another during this time of weather transition. Many of the clothes you are currently wearing can easily take you into fall, so don't pack away all of your warm season clothes—just yet. There will be lots of visuals to help you create these incredible looks for yourself!
This Thursday: "10 Essentials For Summer Into Fall".
Use these 10 pieces to "bridge" your wardrobe from summer into fall (p.s. some of them may be in your closet already)!
Get this week's style article + personalized style information
Order your MSP Personal Profile Today!
---
MSP's Weekly Style Mission
This week concentrate on the accessories you wear. Since they are "completer pieces" that add polish, or complete your look; focus on wearing a new one every day.

This week: get out of your comfort zone by wearing a NEW accessory. For example, if you don't ever wear scarves; wear one. Necklaces aren't really your thing? Wear one! You get the idea. Jump right in and try something new! You'll be surprised how fun it is to add something unexpected to your outfits.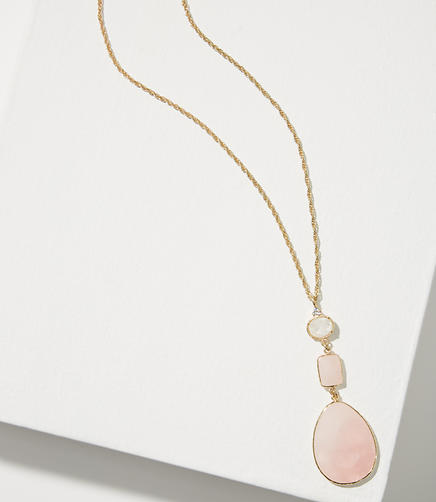 Exploring new accessories is one fab way to gain more style confidence. Try a new accessory this week.

Love, Leslie MSP

---
What SYSters are Saying
"I didn't feel worthy enough..."
Dear MSP,


Thank you for your needed service! I have to say that my whole life I 
have never paid much attention to fashions. I thought it was something 
foreign that I would never understand and besides my feelings about my 
heavy body have always been negative. Covering it up in baggy
 tee-shirts seemed like the best answer.

 I am 58 years old now, I have now been out of an abusive relationship 
for 2 years and I am struggling to find a new image. I have come so 
far since the days I felt I was a bad person and not worthy of 
anything nice. My mother always told me I was not good enough and it
 seems like it stuck in my head with everything I did in my life.

 I found your site through FlyLady, and wanted to be like the other 
women that said they feel pretty.
I ordered a profile to see what it 
was all about. I have to say for the "fashion impaired" like me, it 
makes sense. I have since purchased several of your suggestions and
 WOW! I can not believe that dressing the right way has brought about 
such an unbelievable change in how I look and feel! 

Who would have known that I would feel this good! After all those lost
 years of suffering I finally feel like a new person! It is almost like
an out of body experience or something! Lol! Thank you!


New fluttering syster, Tina
DEAR MISSUS SMARTY PANTS,


Thank you so much for your reply...and for shooting straight from the 
hip! (A bit of a pun coming from a "C", I guess.) You know, you're right, I try to "hide" in my clothes - but it only makes me look 
bigger, the one thing I DIDN'T want to do! I never thought of boots 
w/that skirt before, but I think that WOULD look good. And I always 
thought a baggy top would help balance my naturally baggy bottom -
WRONG! Deliver me from matronly!!

 So, I will look for a shorter skirt (as you suggested), a more fitted
 top.


I just want you to know I appreciate all you do! When I was 13, my dad 
left. This put us immediately into the poverty bracket - even having
 to forage for food in dumpsters at times. I had very few clothes and
 none of them were appropriate - kids made fun of me. I became
 horribly insecure. God has blessed me w/a wonderful husband who has
 helped me learn to buy things for myself (because I am worthy after
all) and with you to help me learn what things to buy. 

The things I wear according to your guidelines always bring me 
compliments - which means a lot to someone w/ a crippled self-confidence. 
I am truly grateful to you. Name Withheld