8-31-2023 THIS WEEK: 15 Key Pieces to Elevate Your Style
August 28, 2023, 2:49 pm by MSP
Dear MSP SYSters,
Have you ever noticed, despite your decent-sized wardrobe, you always wear the same favorite pieces? They are your "go-to" piecess that you wear over and over (and then over AGAIN).
Do you wish you had a few new ideas to help you REMIX your basics?
Lucky for you, this week, I've got a list of 15 key items to elevate your style. This list is above and beyond the basic wardrobe essentials.
Lose the snooze on your style..ELEVATE YOUR STYLE!
Look fab by adding these 15 items into your regular wardrobe mix.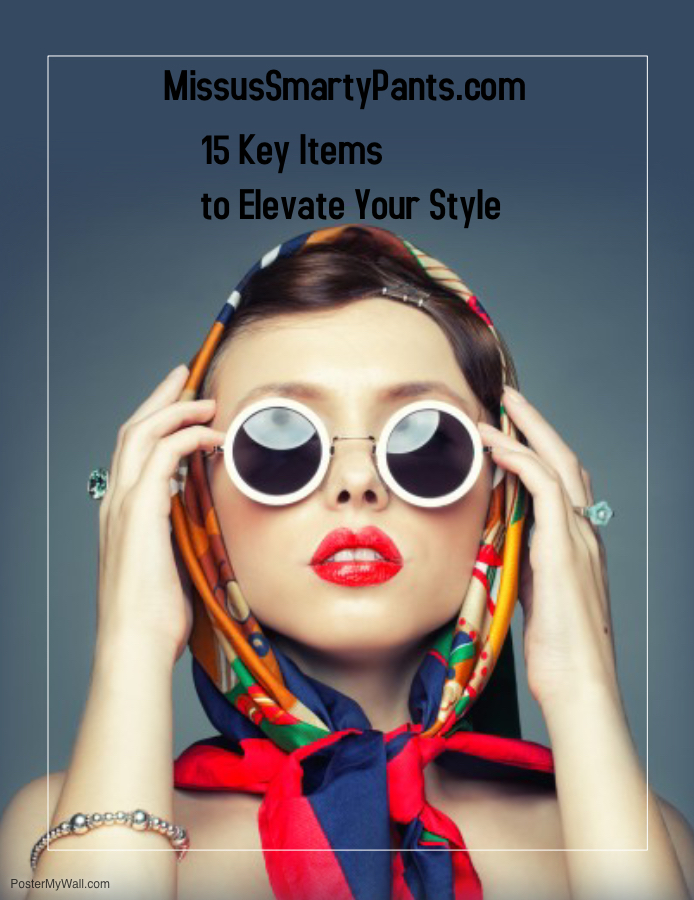 ​Join today and get "15 Key Items to Elevate Your Style"...+ a body specific dressing plan
---
MSP's Weekly Style Mission
This week's Style Mission is to care for the clothes you own. NO shopping allowed!
Think about how many clothes you have relegated to the back of the closet (or shoved to on the top closet shelf) because they are missing a button, or the hem is coming undone, or the zipper needs replacing? Wouldn't you LOVE to put these clothes back in rotation?
It's anti-procrastination week at MSP! DO IT NOW. Gather up all the clothes that need mending/altering...and get it done! Now that you have removed everything that needs fixing, take inventory of what needs to be mended, hemmed, etc. If you have the ability and/or tools to fix these items... do it right away. If not, put everything into a bag (and into your car). Next time you run errands, drop them off at the tailor!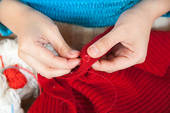 For just a minimial cost, you'll get clothes back into rotation...making it feel like you've got "new" clothes, LOL!
Love, Leslie MSP
---
Dear MissusSmartyPants
Leslie,
Thanks to your wonderful style help, I removed three BAD pairs of jeans from my wardrobe. Why did I wait so long to do this?? I don't know but now I feel like I was torturing myself, lol! I have a whole new attitude now.
My husband and kiddos are so happy to see me in my new jeans instead of those frumpy ones. I feel years younger and I know I look really good too. Before I kept wearing the same baggy ones that made me look tired, old and sad.
Buying a couple of pairs of new jeans is a lot cheaper than therapy and it's definitely more fun! I feel renewed and young again.
Thanks again, Shelley
Dear MSP,
Guess what! Last night I was putting my outfit together and decided I needed to dig deep into my jewelry box and be thankful for the beautiful things I have. I found a brown topaz (stone bracelet), shined up the silver settings so I could wear it (I also have the necklace and earrings) no matchy-matchy here! Instead I paired it with fun silver swirl earrings, a soft yellow top and chocolate slacks. HOW FUN! I feel special too!!
Thanks Leslie for the weekly style missions!
Fondly, Jennifer