8-21-2023 THIS WEEK: Late Summer Style
August 21, 2023, 3:00 pm by MSP
It's hot...and you are sweaty! What's SYSter to wear?
Get that "casual-chic vibe" AND keep cool. Late summer is the perfect time to reinvent your style. Fab style is something every woman can possess...and this week I'm going to prove it to you (and keep you cool).
This week: The secrets of chic style are revealed!
(Personally, I'd switch the jeans for a summer short right now)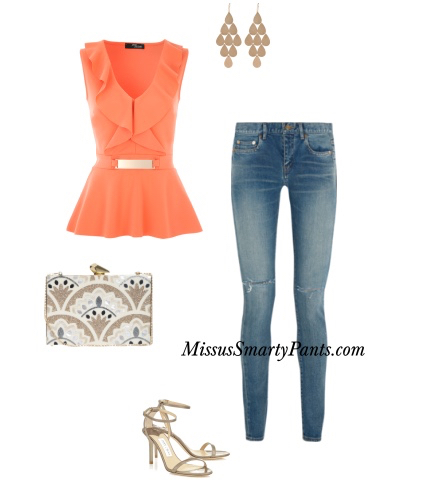 Even if you dress casual everyday, there are amazing ways to amp-up your style. This week's article will "dissect" the difference between "average" ho-hum looks to "chic style". See how to re-create it for yourself!
Get this week's article "Late Summer Style" with your purchase of a MSP Personal Profile!
---
MSP's Weekly Style Mission
This week's Style Mission: Dress up (really nice) one day this week. It's even better if you have absolutely no place to go. Why? Because it will prove how dressing better (hair, makeup, accessories) make you feel better.
Our world has become soooo casual. I see people flying on airplanes in the pajamas. Really? Comfort has gone a bit too far. It is much better to feel a bit put together in attractive clothes; it's your image afterall. I have no problem with comfort. I believe you should feel comfortable in what you wear (including shoes)...just put some effort into it, everyone will notice-most importantly YOU WILL. Value yourself enough to get dressed, and while you are at it, look good!
When you go out and run errands you are going to feel differently about yourself. Others will react to your "dressed up" style too. Play along with me and see how others react to your "dressed up" look. It's kind of a social experiment, if you will...let's do it together and see what happens~
Set the t-shirts aside and "dress up" one day this week!
It's amazing what happens when you dress up...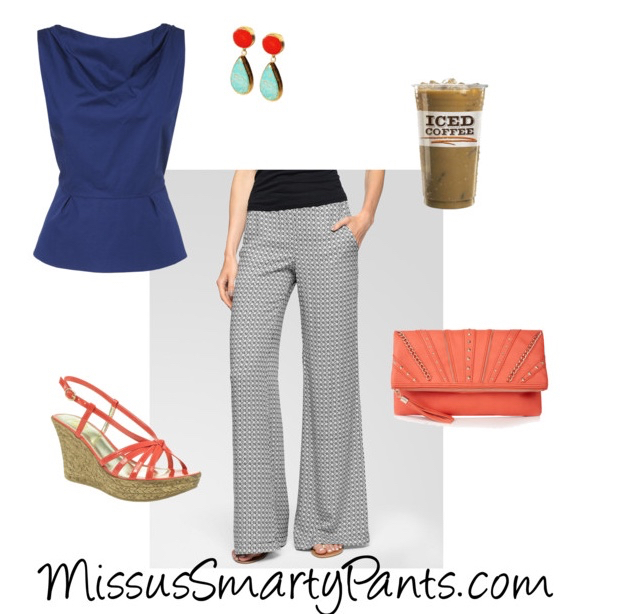 What happens when you are more dressed up than usual? Did people hold the door open for you? Did they smile more, did they notice something was different about you? How about you...did you smile more?
Love, Leslie MSP
---
Dear Leslie...
Dear MSP,
Thank you so much for your service. It has changed the way I dress. I had a couple of "aha" moments over the past few weeks.

One "aha": I purged my closet last week, and I have a top shelf above (wear I hang everything) that had my sweaters, long sleeve and short sleeve shirts stacked. It became a mess and I did not even remember what was up there. Directly across from that I have 5-6 very long wooden shelves that DH put up for me years ago. I made the simple switch to make two of those shelves (more at eye/below eye level) the home of the clothes that were up high. All of my purses and day bags that were on the wooden shelves, i moved to the upper shelf. Since I don't access these things everyday. Wa la! I could SEE everything so much better. I felt like I had a new wardrobe. I began wearing things I forgot I had.

My "aha" number two: I had a $50 gift card..hmmm...do I buy 5 new shirts at clearance like I would have done in the past. Nope, I found two great, cotton cardigans. One cream, one Black. I only purchased two items, butI have already worn them many times. I know these pieces will be part of my basics and last forever. You've changed the way I think about dressing! Every day is so much more fun!

Love, Andrea