8-7-2023 THIS WEEK: Fall Preview-part one
August 7, 2023, 3:14 pm by MSP
It's that time of year again! Time to start planning your fall wardrobe.
Coming this week... "The Big Fall Preview 2023".
This fall-winter style guide will quickly become your 'go-to' reference for all things style related. It's made for planning your fall wardrobe, as well as for editing what you currently own. It's full of the latest trends and colors to help you quickly update your look with only a few new trends and colors. From the latest "must-have" accessories to the latest in fall fashions...you'll have everything you need right at your fingertips.
Stay in-the-know so your style will look up-to-date. With this fall guide you'll also make smarter wardrobe choices.
Build your fall wardrobe with pieces you can wear now...and into the fall!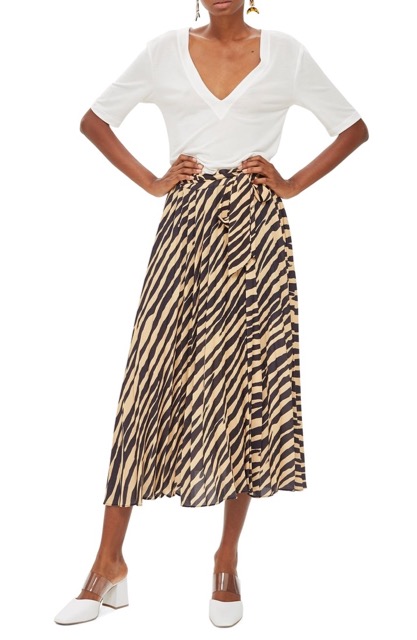 There will be two parts: Part 1 (this week) and Part 2 (next week). This allows for more in-depth style information. Don't miss out on this 2-part guide because there will be more photos per item.
Plan now. Stores are being filled with fall merchandise, and this means it's the perfect time to start planning (and dreaming) about which new boots, fuzzy sweaters and other fall styles you might want to try. Read "Big Fall Preview 2023" and then head out for an afternoon of "window" shopping. Don't buy anything just yet-only look. Take time now to simply look around and admire all the fall styles and colors, then when it comes time to buy, you'll make smart choices.

Get in on the latest styles and trends. Don't miss out on all the latest top picks for fall. I'll show you plenty of wearable fashions-you'll want to give many of these looks a try! Also, find out what to keep (and still wear) and what to remove from your closet. Join me this week for part one, "Big Fall Preview 2023".
Before you grab a blazer or jacket, one of the first things you'll wear is a scarf.
Just think of the many ways you can wear this large scarf: tied as a vest, a shoulder wrap, a neck scarf, under a blazer's lapel...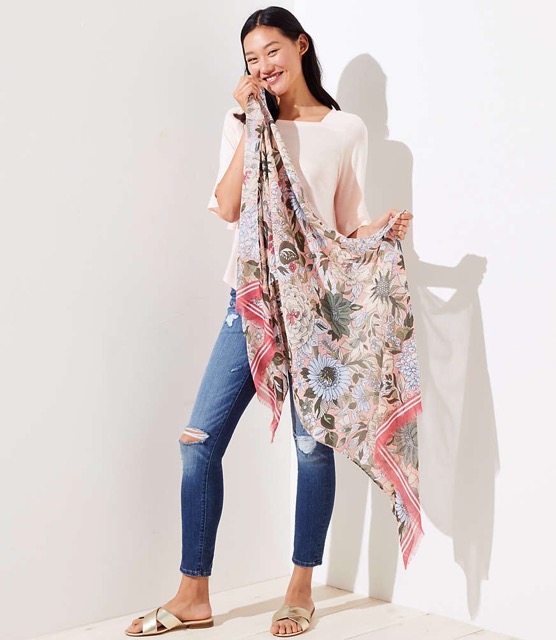 No more guessing which fall trends are best. With my list of 10 fall trends; you will know exactly what to look for ahead of time. Make this season the one where you choose your the best boots, fall pants, 3-season dresses, skirts, sweaters, trendy accessories...plus so much more!
COMING THIS THURSDAY, THE BIG FALL PREVIEW 2023 (part one)

Get started today! Improve your style with a MSP Personal Profile!
---
MSP's Weekly Style Mission
In honor of the back-to-school season starting soon...we go back-to-basics!
This week, think about what 'basics' you are still missing from either your closet or makeup drawer. This week get ONE item you really, really need. Don't forget to mark it off your list you keep in your handbag.
Here are some suggestions of items your makeup drawer or closet might still need:
__A decent set of makeup brushes (these ones are inexpensive!)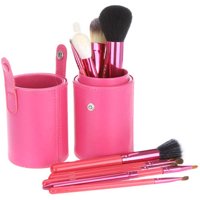 __Soma Smooth Edge (no-VPL) Panties
__Get fitted for a new bra (you'll look "lifted" and smoother in your clothes!)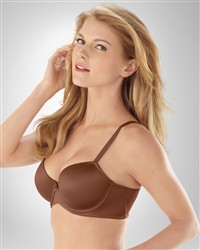 __Update your handbag to something colorful, yet fun for fall. (Perhaps a metallic one that will instantly jazz up anything you wear!)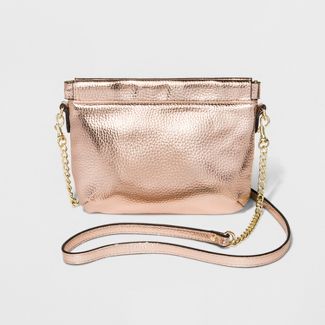 These suggestions (below) won't cost you a thing, yet they'll get you prepared for the fall:
__Take to the tailors one item you still need to have hemmed up (or taken in or out)
__Update your "Style File". Include the latest style inspirations from MSP, + mail catalogs, etc. (this helps you see a pattern of what you like)
__Window shop. Take notes or snap photos using your "smart phone" when you see outfits you really love and want to 'copy'.
__Do that closet purge...finally!!! Commit 1/2 a day (or even 15 minutes at a time) and get in there and figure out what stays and what goes. Make 3 piles. Follow this advice: MSP's How to Purge Your Closet.
Love, Leslie MSP
---
Want to feel energized again?
Dear MSP SYSters,
I've always touted that "energizing feeling" you get from accomplishing a closet purge. It continues to amaze me how great we will feel when we get a handle on our closet! Don't you want that feeling again? Don't you want your style to feel fresh again?
I've had so many SYSters write and say the one thing that really got them excited about their style again was cleaning out their closet! And it's true, once you remove the clutter and edit through your closet...what remains is what you are wearing all the time and it gets you excited about wearing new combinations and adding a few new pieces.
Clutter=Chaos...remove it and your spirit will be renewed...I promise!
Recently I ran across an article from Real Simple about ways to increase your "energy level". Isn't something we search in our lives for ways to put more spring in our step? Among the suggestions was to eat a colorful breakfast, shake up your routine, get moving more... and also they suggested you should "edit your closet". YES! If your closet is stuffed full of clothes not being worn...your energy is being zapped on a daily basis!!! Stop this negative process and turn it into a positive with a newly decluttered closet. You're welcome ;)
Here's the quote from that Real Simple article: How to Increase Your Energy Level:
Edit your closet. If you think just picking out an outfit is exhausting, there's now research to confirm it: In a 2008 study led by the University of Minnesota, students faced with multiple choices had less physical stamina and were more likely to procrastinate. When it comes to choosing what to wear (not to mention making other life decisions) try to limit yourself to fewer than 10 options, says Barry Schwartz, a professor of psychology at Swarthmore College, in Swarthmore, Penn.
---
What SYSters are Saying
Speaking of accessories (last week's email)...
Hi Missus Smarty Pants,
I wanted to share an accessory I've been having a lot of fun with this summer. A summer hat.
Straw fedoras are a trendy item this season and I found this one at the Dollar Tree for $1. I usually wear it when I go out to run errands. It adds a lot to a pair of shorts and a top. Usually I do some large earrings and sandals and I have a fun look for not much cash. Thanks for all you do!

Barbie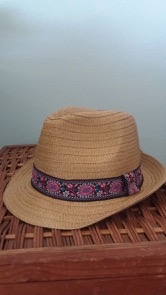 Jewelry Clean Out...Success!
One thing we know for sure: you can't wear a tangled mess of necklaces!
Cathy K. decluttered her jewelry box and found hidden gems (literally) that she's enjoying and wearing-again. Use her photos of jewerly sorting to inspire you to clean out your own jewelry box! What could be finer than wearing "new" accessories for zero cash outlay?!
Lay it all out.
Necklaces with necklaces, all bracelets together, earrings grouped together, etc.....