7-31-2023 THIS WEEK: The Go-to Guide for Summer Outfits
July 31, 2023, 3:41 pm by MSP
Wouldn't you love to have a few stylish outfit ideas in your back pocket ready for when the need arises? You know, the 'easy button' for something nice to wear when you want to look and feel a little more stylish. Maybe you want to look more stylish everyday? The good news is you can push an 'easy button' with this week's "The 'go-to' Guide for Summer Outfits".
Last weekend my husband and I went out for dinner. I wore my textured pencil skirt, a peplum knit top and my soft pink kitten heels. It was easy-peasy style for me and I felt great! (Note to self: next time take a picture of outfit so you can share it). When the weather heats up...I've got a few 'go-to' outfits ready.
I use templates (I created) to help me pick out what I'm going to wear for whatever the occasion may be. This "template" way of dressing makes dressing nicely a snap.
On my night out, I noticed many ladies looking like they didn't know what to wear for going out. It seems a lot of women are clueless how to put something together so they can feel good about how they look (this is a big reason to dress better-it feeds your self-image). I'm not trying to be mean; I am trying to keep it real (or honest) that a night out can be a bit more special when you feel you look your best.
Start dressing TODAY for that woman you want to be!!! The best part: it can be really easy to look good...You just need a 'template' or formula to make it happen!
STOP wearing boring clothes!
This week, hit the "Easy Button" using my easy-peasy outfit formula!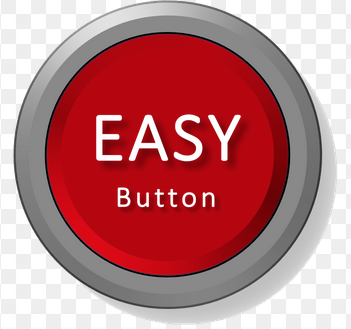 Use this idea to create stylish combinations you will wear again and again throughout the summer (and into the fall).
It is similar to the MSP eBook "Style Recipes" but on a smaller scale. It takes the wardrobe capsule idea and helps you create several 'go-to' outfits for the warmer months.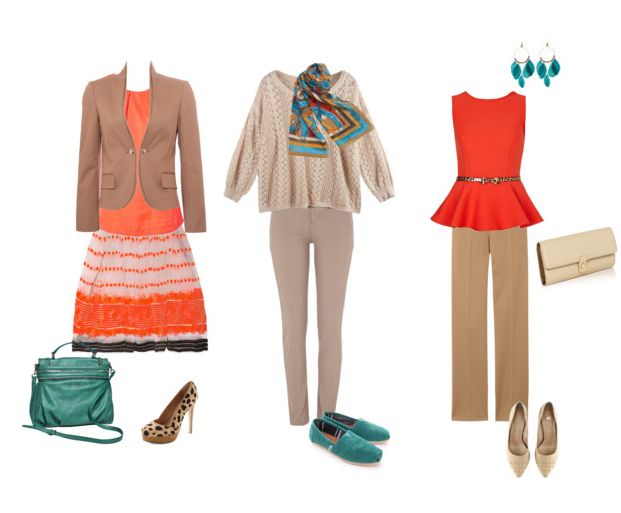 You can use this wardrobe building formula for every lifestyle! From a stay-at-home mom to working professional or a retired woman and everything in-between. The idea is to start with one main piece--and then build from there-I'll show you how.
Love, Leslie MSP
Get this week's "The Go-to Guide for Summer Outfits" with your MSP Personal Profile
---
MSP's Weekly Style Mission
Need a new perspective on life? Or, perhaps you want to feel cooler during this HOT summer weather ;)
This week's Style Mission might just be the 'thing' you need!

How about trying out a new hairstyle or adding some sassy bangs? A updated hairstyle can uplift your spirits and take years off your look like nothing else!

This week, make an appointment and consider a layered style (more hair movement) and/or try a style with bangs (they soften our faces when we add a wrinkle or two).
Here are some hairstyle "before" and "afters" to get your excited to change/update your hair!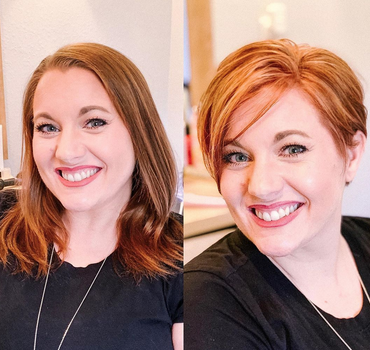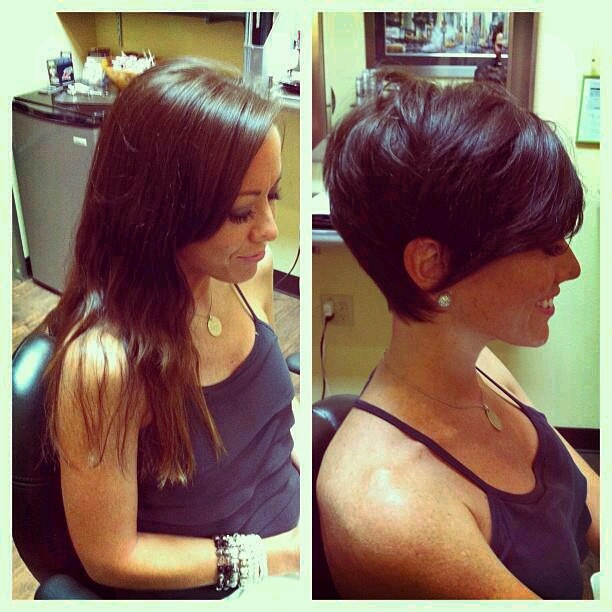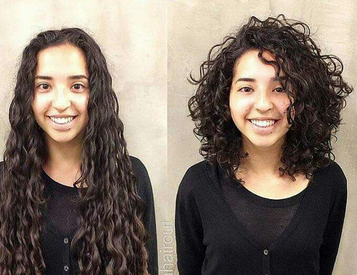 ---
What SYSters are Saying
Dearest Leslie,
I have really been enjoying your weekly style service for the last couple of months and I can't believe I am getting many lovely comments on my style! Me? Yes, I have never been a fashion girl by any means. It's utterly amazing since I'm in my mid-forties and older I figured I just blended now, so why bother? I kind of always thought style was reserved for the young but never really tried (or felt I deserved) to be fashionable in my younger years.. But since getting a personal profile I think this no longer true! I am happy with my new self (grin).
My only problem of concern (even though I am fairly slim and in shape because I exercise regularly) is my flat bottom. That is right I said FLAT not fat. It's a flat as a pancake. I'm a body type A and everything works well but I'm not sure about my back end.
Any suggestions you have for my flat bottom would be much appreciated. I'm so glad I found you because your style service has done so much for my self-esteem!
Sincerely, Carole M.
Dear Carol,
You are quite welcome. It feels good to hear you are enjoying your new style sense. That is what it is all about. It feels good to love what you are wearing!
As far as dressing a flat bottom, here are a couple of suggestions I have to help you create the 'look' of a fuller bottom.
1. Wear back pockets (especially flap pockets)
2. Look for pockets that are wide and a bit lower on the backside to create an illusion of more fullness
3. Avoid narrow back pockets or pants that have none
4. Consider (in some cases) the use of enhancing shapewear (below)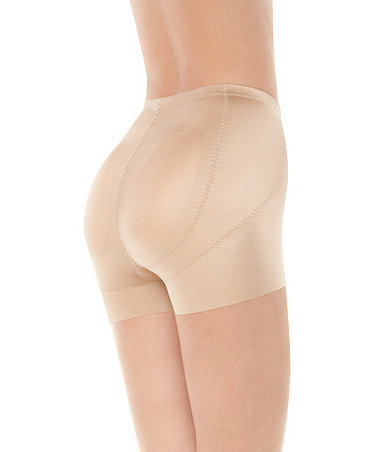 ---
Thanks Leslie!
Knowing "my" colors made all the difference!
Leslie,

I AM soooo enjoying the new seasonal colors I have—Bless Your Heart!

I've already become aware of why I add "that scarf "when I slip on a black top.

I'm studying the difference between olive and the "yellow green" that's "allowed." I'm thinking that the yellow-green is brighter, softer, more transparent—not the "muddy" hue of olive.

And I'd bet my last dollar that the reason I switched the color of the ceiling in the bathroom remodel that's soon to be underway, is that the blue was really muddy and the mint green is icy and it really pops. (I'm going contemporary with this room, so it's fun looking more at texture and how one texture works and plays off of other textures—but I just can't get away from color :-)

I have on a black top today, but I added a light gray sweater—it's o k a y till I get to my daughter's to go shopping with her. (And ya know what, I just passed by a mirror....maybe I WILL change this black top before tonight's evening meeting. I'm looking a bit "tired," and I'M SEEING IT NOW! But I won't get rid of it. There are times that looking tired just might just come in handy. How's THAT for knowing the rules, but knowing when to break them?

I made an errand-run early this morning before work, and couldn't pass by the soft colors without stopping. Found an incredibly cute top and couldn't wait to get it to the color pallet you sent to see where it fell. Voila! No wonder I liked it! Every color in it is Spring (well, except for a tinge of black swirled here and there. CUTE CUTE. (...and ps---it was in the junior department! Shhhhh. I won't tell if you won't.)

Thank you so much!! EJ
It all started with a Closet Purge....
Hello Leslie,

I am so glad to be started with your program. I am excited to really get 
going.

I purged my closet today -- have some drawers I didn't get to yet but I took 
2 boxes of clothes to the car. I had a denim jumpsuit that I looked great in 
about 20 pounds (& 20 years) ago. I always thought I'd get back into it some 
day but today -- I finally decided it was time to let it go. It's going to 
the Salvation Army. 
As I went through my clothes I find that I'm not too bad with the basics -- 
I need a black dress & a pair of neutral colored pants. My black skirt is 
more suited to winter so I could probably use one of those as well. I will 
also be looking for a new suit. The one I had (it is now in the car) had 
several snags on the sleeves -- time for it to go!
What I need is to know what will look good for my body type & my age -- I'm 
61 so I don't want to dress like a teenager but I don't want to look like a 
frumpy grandma either. I'm happy & proud to be a grandma but I want to look 
good. I'm working at getting in better shape but, as I've heard from 
Flylady, I need to look good while I'm at it. 

Leslie, again I thank you for the service you provide. 
Love & prayers, 
June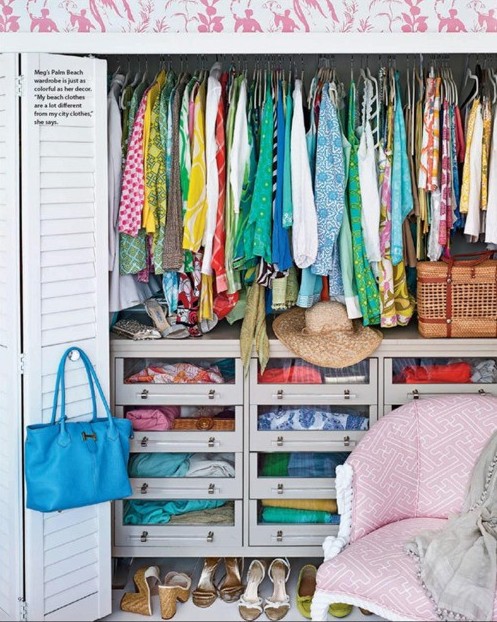 What's in your closet?
Do you have some things in your closet you thought you might one day (20 lbs and 20 years ago) wear again and know that will NEVER happen?
Purge your closet, then start building your core wardrobe with the help of a MSP Personal Profile!