7-24-2023 THIS WEEK: The New Neutrals
July 24, 2023, 4:58 pm by MSP
Try a fresh way of dressing the summer: neutral chic.
Think beach chic, or when fall arrives, think stylish neutral layers. The new way of dressing chic is to wear all neutral colors. There are a variety of ways to get this casual chic vibe without emptying your wallet. More than likely, most of what you need in already in your wardrobe!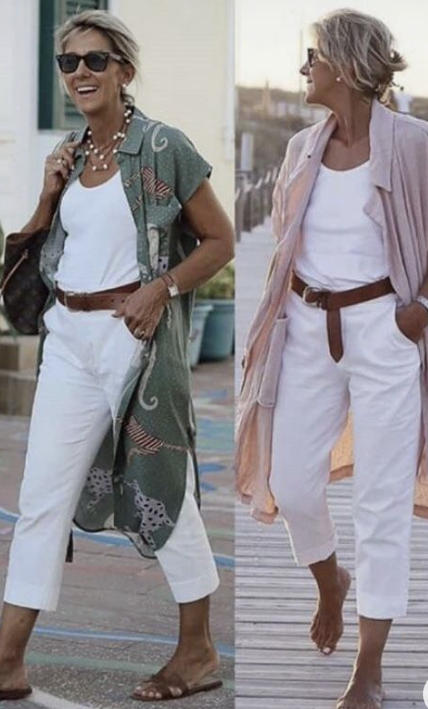 Find out how to dress this stylish way with this week's article, "The New Neutrals". I'll give you color palette suggestions and outfit ideas to use in your closet. Don't miss out on this handy article that will help you refresh your style~instantly!
Get "The New Neutrals" with a MSP style membership!
---
MSP's Weekly Style Mission
"Mix it up" week!
This week's Style Mission is a do NOT buy anything week. Instead, mix-up your clothes and create "new" outfits using what's already in your closet!
Start with one (1) basic...then build your outfit from there. (I usually start with a basic bottom, then select my top, then my accessory)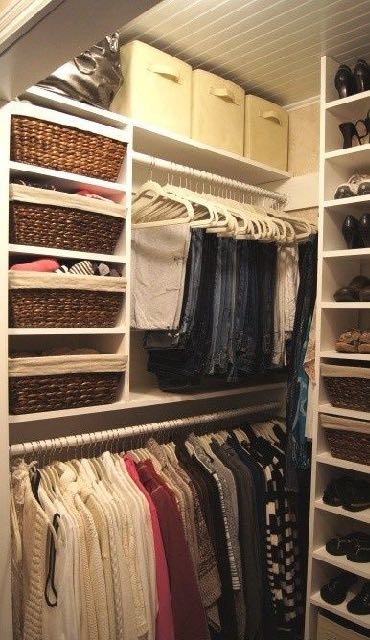 That's right ladies...put on your creative "thinking caps" and create something "new" to wear directly from your closet.
TIP: Include accessories! They are often the "catalyst" that helps you create "new outfits".
Love, Leslie MSP
---
"Dear MissusSmartyPants"
HELP! My tummy sticks out!
Dear Leslie Mrs. Smarty,
I've been a SYS for about a month now and I love your program. I must say my style has improved just by paying attention to what I'm wearing and not wearing any more. I no longer wear styles not right for my body type because I used your shopping guide to help me remove them from my closet. The truth is most of it I was no longer wearing because its dated (been in there for many years and dusty) and lots of it no longer was my size either. I have grown in size (unfortunately).
Perhaps you will or have addressed this problem but I need help. I need to dress for my tummy. It protrudes quite a bit and I would love your style help trying to hide it. I realize you can't simply hide something sticking out so much, lol! But perhaps make it look smaller? In the meantime I'm back to eating healthier and my nightly walks since the weather is warmer. Whatever you can do to help me is gratefully appreciated!
With love, Joelle
Dear Joelle,
You are not alone. Dressing issues when you have a tummy or undefined waistline is a common concern. It is one that is continually addressed at MSP. I certainly do have lots of dressing tips for your undefined waist....however, let me share a quick one with you right now.
For minimizing an undefined waist...dress in monochromes (all one color). Monochromatic dressing (typically but not exclusively in a darker color) is quite slimming. By adding a jacket, light sweater, bolero, vest, etc. as a top piece and leaving it un-buttoned you create one long vertical column of color. The all-one-color 'hides' your waistline issues along with the over-piece you've added that create a nice vertical on your upper body.
Notice how a different colored top and bottom (on left) visually breaks up the body
VS. one long column of color (on right) slims and minimizes...
NO YES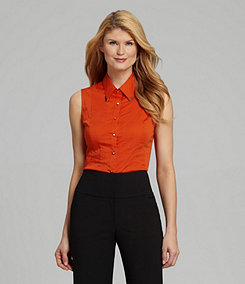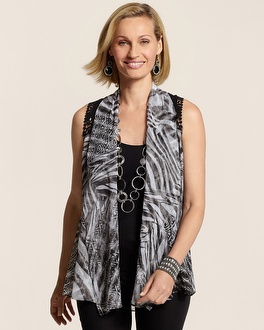 I love this vest for summer because its light-weight yet it will add a certain amount of sass to everything you wear! You could also wear it with a sleeved tee.
Love, Leslie MSP
---
What SYSters Are Saying
DEAR MSP: Your style advice is so helpful!
Please keep these coming! I"ve been a subscriber for several years, and the "capsule wardrobe" article you posted last month was the most helpful and useful to me so far. I'm a very visual person, so it really helps me to actually see things to mix and match. It even gave me the courage to apply the principle with similarly-styled pieces in other colors from my list. Tammy