7-17-2023 THIS WEEK: The Ultimate Bra Fitting Guide
July 17, 2023, 2:37 pm by MSP
Happy Monday! How's your bra fitting you right now? Not sure?
Ask yourself these bra fit questions:
Does your band ride up in the back?
Is your breast tissue spilling over the top, at the sides or under the cups?
Do your cups pucker or gap? OR, do your cups runneth over?
Do your straps slip down?
Do your straps dig into your shoulders?
Does the wire poke your skin?
Did you know a woman's bra size changes up to 7 times in her lifetime? From young adulthood, to motherhood, and then later in her mature years...a woman's bust changes in shape and size. Of course, gaining weight or losing weight will also change your bust size and shape. When was the last time you checked your bra size and style? Hmm...I thought so. Wearing the RIGHT bra will make you look slimmer and younger! Shall we check that we have the right fit? Yes absolutely!
What's the best way to measure... so you get the fit you deserve?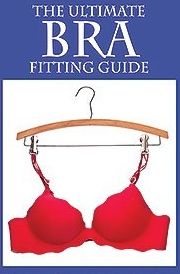 Finding the right bra (in size and style) is paramount to your comfort and to your silhouette looking its best. However, there are several techniques used to measure to for bra size. This week MissusSmartyPants shares in all 5 Personal Profile memberships: "The Ultimate Bra Fitting Guide" to help you find your best way to measure and get the best bra...ever!
Get this week's article: "The Ultimate Bra Fitting Guide"
& other current posted articles + weekly shopping guides (based on body type)...Order your Personal Profile today!
---
MSP's Weekly Style Mission
This week's Style Mission: Invest in a pair (or two) of stylish flats.
'Killer' heels hurt your feet! There's only one thing that can save your outfit and your tired tootsies: A cute pair of flats! I'll bet you love your stylish heels (I know I do) but they're only fine for a couple hours and then you've got to get realistic. I have lots of cute heels, but I can only wear them for 4 hours, tops. I also have several pairs of "dinner" heels. Those are the sassy ones that I can only wear them out to dinner-then back to the car—on my way back to the car my feet start screaming "OFF"! What a SYSter really needs are a couple of cute flats to pull out on these occasions.


Last week, I went to Charleston SC and did a lot of walking on old cobble-stoned streets. I showed my style, yes I did. But I was quickly reminded that you have to have several pairs of practical flats that you can rely on.

 I took two pairs of flats with me and ended up wearing them both! I wore my bronze flats the first day and my black patent leather wedges (1 ½ inch heel) the next. I also took a pair of "dinner" shoes and wore them out to dinner the first night. 

I encourage my SYSters to "Show Your Style" but PLEASE don't be uncomfortable! Stash a pair of cute flats in your car, office or tote bag—just in case you have to extend your day or run errands on the way home.
 Or don't worry about wearing heels at all...flats are cute and will also rock your style!
These Born flats are so dang comfortable! They will quickly become your "go-to" shoe...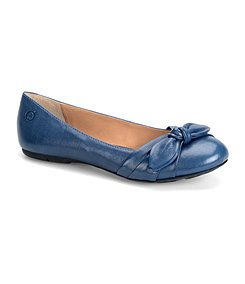 You'll look stylish if your flats are cute! You will however, look silly if you replace your high heels with clunky sneakers.

 Be sure you own a pair of stylish flats! They will be a real workhorse in your wardrobe. The best part is, flats work equally well with a straight or pencil skirt and dress slacks—just like they do with all your weekend attire.


Love, Leslie MSP
---
"Dear Missus Smarty Pants..."
Any ideas for storing handbags tidily when there's not much space? Help appreciated! Carol
MSP HERE: Dear Carol,
Here's an cool idea! Use an old bookcase (you can even paint it white, as shown below).
If you have a walk-in closet and have room for it in there, use it as your "dresser". You can use the top of it for your accessories, jewelry box, a lamp even.
If not, perhaps you can have it in the bedroom. Smaller shelves store smaller handbags and even baskets of accessories (scarves, belts, etc.). Larger shelves can have cup hooks mounted underneath so you can hang handbags without getting creases in them!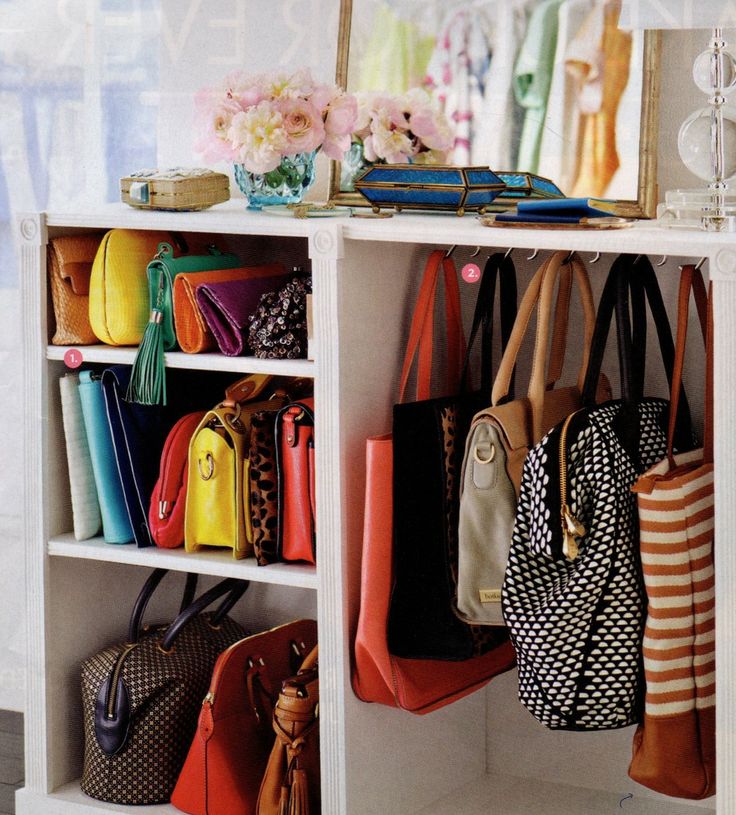 ---
---
DEAR MRS SMARTY PANTS,


I've been a subscriber for two years now and many of the testimonials that I read on your Tues. mailing sound just like me: learning new things and feeling very happy about it.
But right now I just want to say that your MSP e-mails every week are just plain FUN! I don't have a whole lot of time to spend on myself (I homeschool my sons, have a part-time business at home, and am active in my church), but I really look forward to reading MSP. It's my down time . . . my kick back time . . . my "Me" time! 
 

Thanks again, Sandra


P.S. Someday I'll get around to sending you some pictures so you can see how you've helped to change me--for the better!