7-10-2023 THIS WEEK: 15 Amazing Style Secrets
July 10, 2023, 3:49 pm by MSP
15 Amazing Style Secrets
Every morning when you get dressed... wouldn't it be nice to know few "secrets" that can make you look (and feel) even better? It sounds good; right?
This week MSP shares 15 amazing tips (that are known mostly to only stylists). These 15 tips could quite simply change the way you look and feel about your appearance!
THIS WEEK: Get makeup tips, amazing closet organization ideas, see how to adjust your body proportions-fast
+ tips on how to wear accessories correctly...+ much more!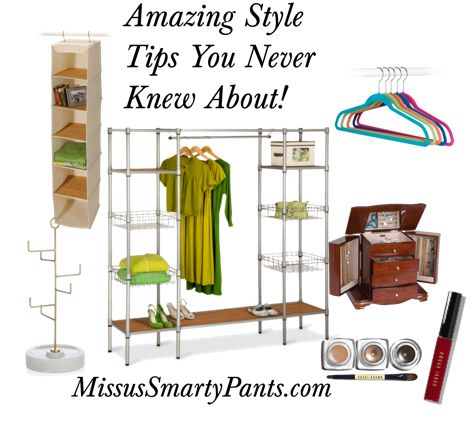 Why am I sharing these secrets? As a fellow busy woman, I understand how hard it is to find useful advice you can really use. In the past, I've purchased fashion magazines to get a grasp on the current trends...only to find they were full of ads and NO real useful information whatsoever! Let's stop wasting our money and time.
I've done the research for you, I've been in the trenches as a personal shopper and stylist for years, and now I'm "pulling back the curtain" and sharing these style secrets with you!
---
Weekly Style Mission
Attention SYSters! Do you still think Rum Raisin is your best lipstick color? If so, chances are you've been wearing it for too many years--thirteen years, to be exact.
According to a survey by CouponCodes4u.com, the average woman keeps her beauty regimen for more than a decade. Makeup artist Amy Nadine says, "A signature look isn't a bad thing if a woman has found a look that works, but her hair and clothes must continue to evolve with the trends." So if Bill Clinton was president when you last updated your look, why not update a few things?
The best way to update your look is to start off small. Instead of a complete makeover, pick one feature at a time. Change is a beautiful thing. Change something (just 1 thing) about appearance this week...and see how amazing it feels!
THIS WEEK:
What new thing are you going to try this week?
How about a new and daring dress, or perhaps a new lipstick, or different hairstyle?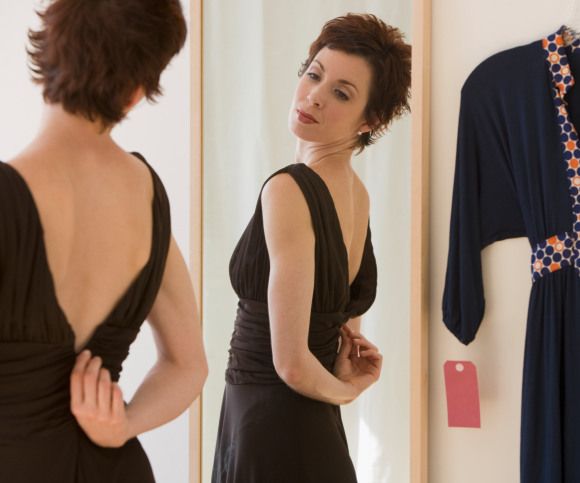 ---
What SYSters are Saying
"MSP how do you keep new dark denims from fading?"
Hello, Do you have any tips for making dark wash denim last longer? I just got a new pair of dark wash jeans and would like to try to keep them dark for as long as possible. Thanks!
MSP HERE:
To keep your new dark jeans from fading, it's important to set the dye.
1. Start by seting the dye before their first wash. Soak your jeans—inside out—in a bath of cold water with one cup of white vinegar and one tablespoon of salt.
2. Always wash inside out.
3. Wash them delicately.

4.

Do not put them in the dryer.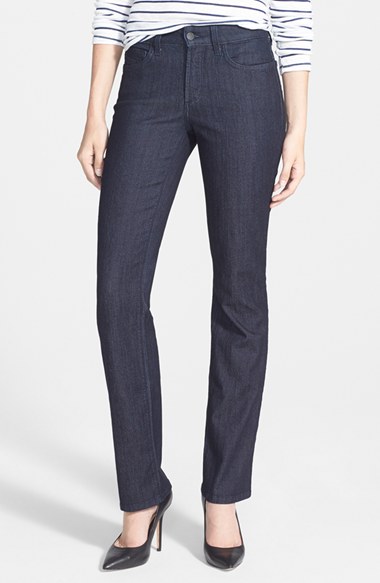 Dear MSP,
I've been a SYS sister for two years now and I dress more stylishly now than I ever have. The two most important changes you've helped me make are to know what basics I need to look put-together and to wear body-skimming clothes - no more baggy shirts, pants, or dresses. My waist is almost more short than petite sizing, so shopping was understandably frustrating for a long time. Baggy shirts were almost my only option, dresses never fit quite right, and a good-fitting jacket seemed non-existent.
Thanks to changes in the clothing industry (more petite-sized clothes available in more styles) and your help to open my eyes to the options, I've found a great jacket to wear with pants - something I thought would elude me forever. Thanks for giving us visual examples of style principles you're trying to teach us and for encouraging us to keep trying.
Your style syster, Erin in CO
Dear MSP: Thank you for giving me a perspective of my body so that I was able to fall in love with myself. This empowers me to choose clothing that fit me and represents who I am. Sincerely, Ellen