6-25-2023 Fab Color Combos for Summer
June 25, 2023, 12:08 pm by MSP
Pair colors for summer outfits means you need to think tropical.

Start with your main neutral color as bright white (or warm creamy white). Choose light, breathable natural fabrics that will keep you cool in the summer heat. Next, pick your favorite bright color.

Choose from colors such as: lemon yellow, fuchsia, royal blue, orchid, sky blue, orange.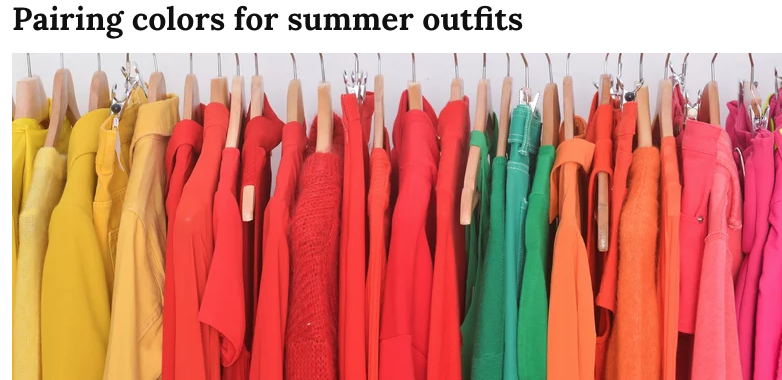 Looking to amp-up your summer color even more? Wear more than one bright color, plus your summer white basic piece. Why not wear two bright colors together?

Fab bright color combos include: purple with coral, blue with orange, cobalt blue with aqua, red with navy blue.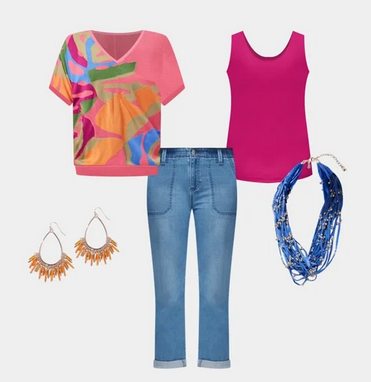 STYLE TIP: Try pairing contrasting colors (ones across the color wheel from each other) for fab outfit combinations. Also, pair a lighter and darker pieces of the same color for a smart look.

Get in your closet and try mixing bright pieces with each other and find out what works and what doesn't work. You'll be surprised how you have everything you need hiding inside your closet right now! Pssst! Don't forget to include jewelry as another way to add a bright color.

Love, Leslie MSP