6-12-2023 THIS WEEK: Tummy Trimming Tips
June 12, 2023, 2:55 pm by MSP
Who can't use a few tips that visually SLIM the waistline? If you are like most women, waist-slimming tips are welcome advice.
The good news: No abdominal crunches required. This week, clever ways to dress that minimize the appearance of your waistline.
Minimize your waistline with these absolute best tips to dress slimmer!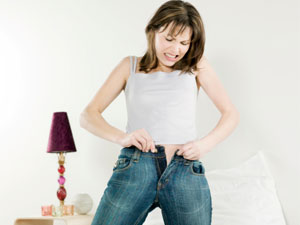 Look 5-10 pounds slimmer! Look amazingly slimmer when you dress in clothes that cleverly minimize your waistline. There really are ways to "camo" an undefined waist and look pounds slimmer in the process.
This week, see the best styles, most slimming pants, the best jackets, the right cut and fit of clothes-plus necklines that actually make your torso appear slimmer! Use all these tips right away!
Gain style confidence.
COPY any (or all) of these amazingly slimming ideas you see in this Thursday's Personal Profiles.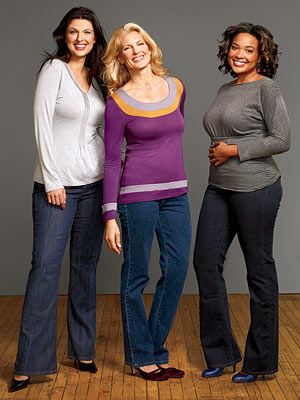 Clever camo for your mid-section. Learn how the right dressing techniques can actually "balance" your shape and make you appear much slimmer.
Gain Style Confidence With This Week's Tummy Trimming Tips
AND a MSP Personal Profile Membership!
---
MSP's Weekly Style Mission
Do these 5 FREE Things to Elevate Your Style: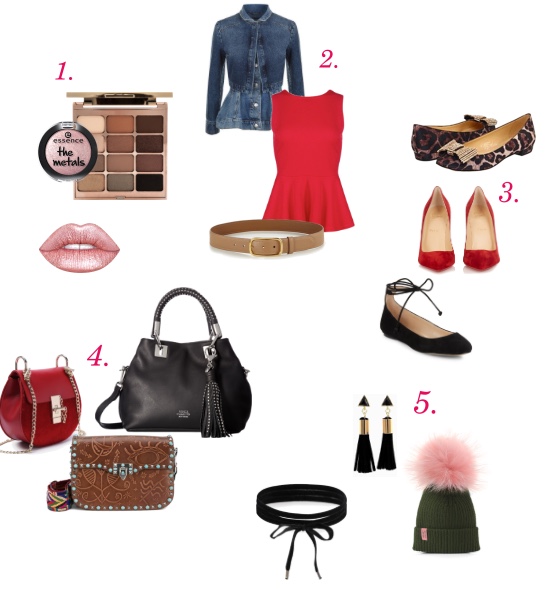 1. Wear a little makeup every day. You already have it in your drawer, yet you don't take the time to put together your "face". When you do wear a little color, your skin coloring looks brighter, teeth appear whiter, and you enhance your natural beauty-and that's what makeup is really all about anyways.
2. Whatever you wear-create a waist. Throughout history the laws of attraction have shown that women who have a smaller waist in comparison to their hips naturally appear more attractive and powerful. This means if you are hiding under big tees and loose yoga pants you are giving away your power. Show off those curves! Be proud of your curves, as ample as they may be or not be, they are beautiful and they are YOU! Your feminine shape is POWER.
Look for tops, jackets, and dresses that include shape-creating darts (aka princess seams). The fabric of choice should be something that contains Lycra (stretch) for a body skimming fit. Proper bust support allows the "girls" to sit high and proud, and this creates a slimmer waist (it's win-win).
3. Wear cute shoes. Old, scuffed, and clunky should NOT describe your footwear! With all the cute shoe options now available (many with lower heels-thank goodness) there are no excuses for wearing clunky shoes. A feminine, colorful, playful shoe speaks volumes about your style. Think: leopard print flats, metallic sandals, red (or another bright color) low-vamp pumps, something that makes you smile and puts a spring in your step-every day.
4. Carry statement handbag. Handbags no longer must match your shoes. Today, handbags are fashion statements in their own right and a social barometer about you, and your sense of style. This single accessory can change the entire mood of your outfit and offers you a style boost like nothing else.
Go for bold color and patterns. Let your handbag celebrate YOU...let your handbag make a statement.
5. Incorporate the unexpected-every day. This costs you nothing! Yet adding in the "unexpected" will make you look fabulous, while increasing your creativity at the same time-it's an awesome thing to do! Add something unique and fun to each outfit you wear. (Ideas: wear a brooch at your waist or on your handbag, tie a scarf a unique way, wear a new bright color, add a statement shoe, etc...you get the idea)
---
What SYSters are Saying
DEAR MSP,
I love, love, love your site and the weekly style advice I get on Thursdays! You're the best!

I do have a question and I know you will have the answer.

I have a dress made out of a slinky type of fabric that I want to wear for a fancy dinner party. I know I have to wear some type of undergarment. I have tried shapers before but they always give me what is called a "muffin-top" (where a roll of fat pops out the top). Could you please suggest which one to get?

Keep up the good work and thanks for helping me and other women with style!

Stephanie
MSP HERE: Dear Stephanie,
Try the Spanx brand and always go UP a size. Lingerie is historically sized smaller compared to clothing (just like swimwear). It makes no sense, but undergarments (besides bras) are typically sized smaller. Hope that helps you dress your best in slinky fabric.
Love, Leslie MSP