3-27-2023 THIS WEEK: Short and Crops
March 27, 2023, 4:04 pm by MSP
This week: MSP's Guide to Shorts and Crops!
Before you know it, the weather will be sizzling hot! Will you ready? What will you wear? More than likely, you'll be wearing shorts, crops or capris.
Recently, I helped several clients build their spring and summer wardrobes. The issue of what to wear when it gets hot out triggered a dressing dilemma for both of them. They were afraid to show too much skin, or to appear to be dressed too young-just for the sake of trying to stay cool. However, the good news is women have lots of options; like wearing a sundress, or a skirt, but more than likely when it's really hot out, most women will wear shorts, crops, or capris. This means we have to get our proportions right so we look our best in shorts and crops.
Admittedly, as the weather warms I'm a little apprehensive about showing more skin. I know most women are. That's what this week is all about. Warm season style confidence that comes from knowing you've got on the most flattering shorts, crops or capris. Flattering shorts and crops for our body types makes us look fab...and this in turn makes us feel confident.
This week it's my pleasure to share with you (in Thursday's Personal Profile Style Memberships) "MSP's Guide to Shorts and Crops"...everything you need to help you wear your best warm season outfits.
This week's article is dedicated to helping you find YOUR most flattering short lengths
PLUS... how to select the right tops (+ shoes and accessories) to go with them...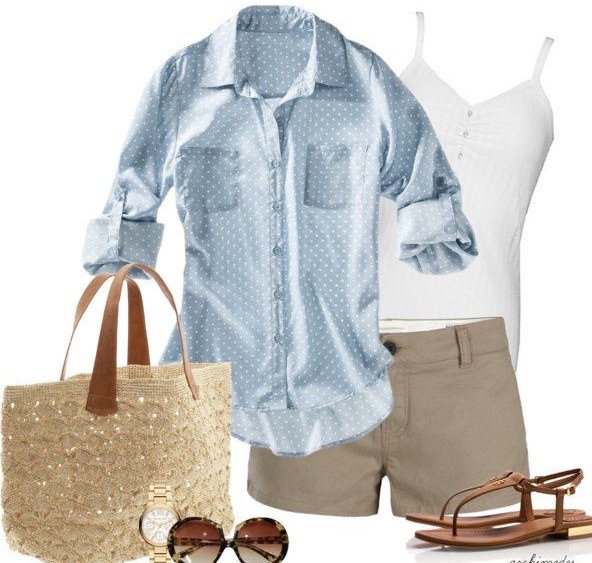 This week we explore all our short, cropped and capri options. There are lots of photos (to copy) so you can plan now before the warm weather arrives!
This week...YOUR best lengths and styles in shorts, crops and capris. You'll also learn how to select the right tops (and shoes) to wear with them. No more mistakes (or excuses) when it comes to putting together a stylish warm season wardrobe!
Love, Leslie MSP
ORDER your Personal Profile & Start Your Style Journey Today!
---
MSP's Weekly Style Mission
Get 'em while the gett'n is good, LOL! This week, nab a new pair of sunglasses...before the selection is picked through and limited.

This week's Style Mission: Get a new pair of sunglasses.

No more wearing scratched or worn-out sunglasses that's seen better days! Renew your look with a new pair of sunglasses.

You don't have to spend designer $$ on name brands! According to the Mayo Clinic "choose sunglasses that block at least 99 percent of UVB rays and at least 95 percent of UVA rays". Even "cheapo" brands offer the eye protection you need.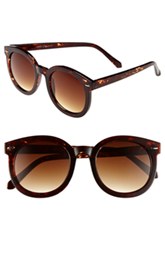 SUNGLASSES STYLE TIP: Pick the right sunglasses BY your face shape—NOT because they're the latest rage. Right now large ROUND sunglasses are popular. But, if you have small features you'll end up looking silly and like a bug (aka Mary Kate Olson).

Pick your best sunglass style based on your face shape:

Round. Try rectangular shapes to make your face appear longer and thinner.

Oval. Try various oval shapes that are as wide, or wider than your face.

Square. Try styles that have width at the tops and a curve at the bottom of the rim.

Long. Look for styles with strong horizontal lines to shorten your face.

Heart. Try sunglasses that are wider at the bottom and styles with round top and squared bottom (like aviators).

This season, protect your peepers while channeling your "diva style"!
Love, Leslie MSP
---
What SYSters are Saying
Dear Leslie,

I just started using your system and I have to say what a big difference using shopping guides for my body type has made in my life!

Before joining I use to put on any old thing and not think much about it. Who knew there was an art to dressing your body?

I can not tell you how many compliments I have gotten since using your suggestions from various weekly style articles. My co-workers are amazed and I've only purchased a couple of new things. This is really amazing and quite fun.

Even though I'm not slim gal like I once was I feel young. I'm slowly working on the 20 pounds of body clutter but by dressing better and using your tips it's like I'm a new me!

Thank you sharing your talents with us! Catherine


MSP HERE: Dear Catherine,

Dressing well for your body type not only makes you look better, you'll feel better about yourself too!

It's truly amazing... when we start to invest in ourselves we end up being able to give more of ourselves to others.

BTW, you don't have to be "slim" to be stylish! True style is all about dressing for your shape and wearing colors in your Seasonal Colors palette.

With Love, Leslie MSP
Hello!

I saw you on Flybabies and have enjoyed your newsletter. I want VERY much to get a seasonal ID and Body Type ID (I think I am A or B) plus subscription etc. However I am losing weight and am afraid I might have to be changed to a different body type shortly. I am losing it fairly quick now (2 ½ pounds yesterday!) and am down from 181 to 162 (I started March 3 and hit a plateau L. Now I am back to losing and exercising better than before and want to get to 135 or below. If I buy a 12 month subscription, will I have to rebuy if my body changes more? Or can I be reassigned? Etc.

I don't want to wait to be at "goal" to treat myself to this. I was once a fashion model (5' 11 and 126 pounds) and had a health crisis etc. and put on weight AND was hit by a car and the compressed discs made me lose a little height (I'm about 5' 10ish now). I am looking better and feeling better now and waiting to do this for myself is feeling like I am punishing myself—not healthy! Can I start and change mid stream?

Back in the day I was a very slim, B with more bust than you'd think for a skinny girl and a defined, trim waist---now my middle is fleshier than I would like so I am looking a little more A and below that a little "pouch" from 3 babies! Should I start now or wait on the remaining 20-25 pounds? (It might take me all summer, but maybe not—I'm on a roll!) I'm going back for my PhD in the Fall, so I MUST start by then! I don't want to be looking 43 year old frumpy with my young classmates!

Thank you for your time and the wonderful work you do helping women to be their best and feel their best.

Blessings, Colleen


MSP HERE: Dear Colleen,

Join today!!! Don't wait to lose weight or reach some "magical" number before you start dressing better! Our motto is: "Dress for today".

On a weight loss journey, dressing well encourages you to keep up with your progress. When you find you've lost weight and need a different body type, simply email us and let us know. We will switch your body type mid-stream for FREE. We are happy to support and help our MSP SYSters with their style.

Also, congratulations on working on your PhD…wow, that's impressive!

Love, Leslie MSP
Dear Leslie,
I'm new to using your program and I'm learning so much. This is really new to me and it's fun!
I have replaced a few of my basics after reviewing your basics list for my body type. My problem right now is that my basics are rather dull and I can not afford to add more pieces at this time.
What can I do to get more color and look more stylish with my small-ish wardrobe?
Thanks for all you do, Brenda
MSP HERE: Dear Brenda,
I'm glad your wardrobe is coming together. Remember this is a "style journey" and it takes time. Each season, you will be encouraged to edit/purge anything that you have not worn all season, or anything that has become dated, as well encouraged to review your current wardrobe needs.
The quickest way to infuse more style into your wardrobe is with the addition of a few BRIGHT accessories! An all khaki outfit will go from ho-hum to wowza when you add, for example, this bright green handbag and a pair animal-print flats!
Your SYSter, Leslie MSP