2-27-2023 THIS WEEK: A Real Functional Wardrobe
February 27, 2023, 6:18 pm by MSP
How functional is your closet? Can you rely on your clothes to help you create an outfit when you must dress for a specific occasion? Can you go into your closet and easily put together something fabulous when you are short on time?
Too often, we don't have what we really need in our closets. The answer to most of your dressing dilemmas starts by simplifying your wardrobe. That's right. A better wardrobe starts with the WARDROBE BASICS.

Most closets are full of clothes hardly ever worn. Up to 80% of what's in our closet are not worn on a regular basis. Every morning this 80% is passed over as we hunt for something to wear. However, most women will say they love what they buy—but hate what's in their closets. How can this be? It happens because most women (Americans in particular) over-buy and purchase most clothes on impulse. This mindless purchasing of clothes leads to unnecessary guilt every time a woman looks through her closet.

This week: learn how to build a better wardrobe. You will learn the right organization techniques and the "must-haves" for every woman's closet and be able to put together more outfits. This is going to save you time and money. An organized closet brings peace to your life and will re-energize your spirit like nothing else can! Soon you will find you love what you wear--everyday!

~Your closet is NOT a dumping ground—it's your special place for your clothes, shoes and accessories" ~MissusSmartyPants.

Our closets become a storage area for clothes that are outdated. Maybe that style will come back again? Perhaps we will fix those clothes that are ripped or stained--but more than likely we won't. Our closet becomes a holding place for clothes and accessories that were once a "bargain" but we don't really like them. We also store things that cost a fortune that we'll never wear again because we really don't care for them. Closets also retain items that are not in our current size. Clothes that are too big or too small—only to remind us of the size we once were or wished we could be again. You can't organize this stuff!! You've to purge your closet!

The hardest part is letting go of clothes you think you might need. I get it. You find it hard to declutter because some things are still good and you paid good money for them. Remember what FlyLady says, "You can't organize clutter". It's time to let go of clothes that are past their prime—trust me you won't look good in them by the time you are that "perfect" weight again. And when "some day" does finally come around--you won't want to wear those outdated things—you'll want something new and current in today's styles!

Think of how nice it will feel to look in your closet and have what you need and LOVE! It's time to purge your closet and have only what you love. It will take some effort on your part. Perhaps you won't have much left after you declutter...but soon you will reap the rewards of knowing exactly what's in your closet! This means everything you have will been worn and loved. It's about "wardrobe simplicity" and you are going to love it! You will learn how less is more--and become more stylish at the same time!!!

The only wardrobe that will go the distance is one that has the right things in it!
It all starts with the basics...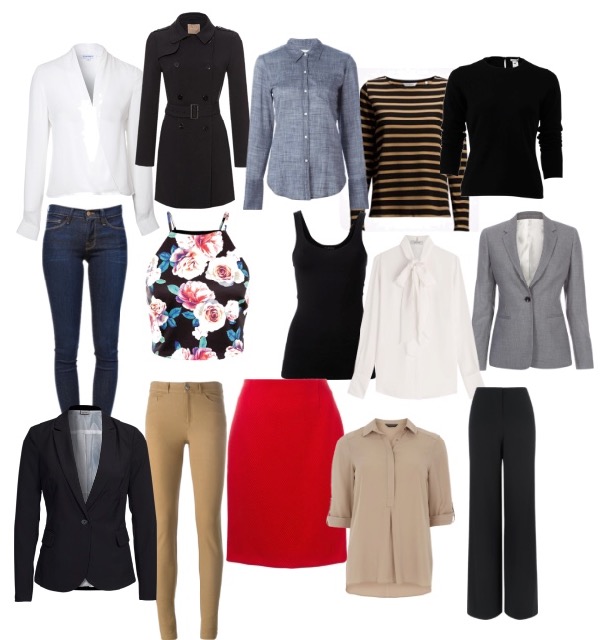 This week-Use MSP's process to build a more organized closet. In all five Personal Profiles, I'll share the best ways to organize and PLAN your wardrobe. This way, you'll have something to wear for every occasion that pops up. There is no need to spend a lot of money—in fact, these tips will actually SAVE you money!

Love, Leslie MSP
Start off spring with a simplified closet. Order your MSP Personal Profile today!
---
MSP's Weekly Style Mission
WORK NOW ON YOUR CLOSET ORGANIZATION FOR SPRING. USE THIS WEEK'S ARTICLE TO INSPIRE YOU!
Set your timer for 15 minutes. Ready, set, GO!
Clear out at least 3 things you have not worn for the last 6 months. Look for pieces that are out of style, or no longer fit you.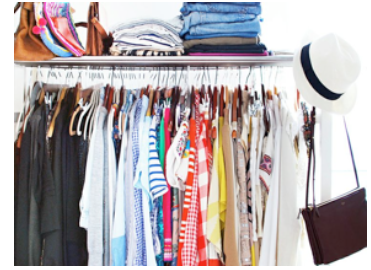 ---
Dear Missus Smarty Pants,
I cannot believe the compliments coming my way. I am 62 years old and about 30 pounds overweight, but people are frequently saying "you look sassy," "you looked very pretty at our meeting," "have you lost weight?" I haven't received these kinds of remarks since I was 40. And they're coming from my colleagues and friends who are 30 years younger than I am!
What a difference proper fit, style, proportion and color make. Systers, I'm probably preaching to the choir here, but NEVER believe that style is irrelevant. People will listen to you and pay attention to your message when you are pleasant to look at. Why not make an effort to look good?
It costs very little but a little time, and it's time very well spent. Thank you, thank you, Leslie for your knowledge and generous sharing of your skills.
Best regards and all my thanks, Carol
Dear Mrs. Smarty Pants,

Last summer I found out that my sister was going to come to live with me for one year and my fiance needed to use my place to store most of his things while he finished up school. I knew I had to create space - especially for all of the clothes for these people, including myself -- all in a one-bedroom, two closet apartment. I knew that the biggest space eater was my clothes...and I new I needed a change since I wasn't feeling 100% professional with my dressing habits at work and at home. Truthfully, my style has never quite been seen fully - I'm very shy, want clothes that are comfortable, easy to handle/wear/wash, and usually accepted hand-me-downs and/or hand-me-ups from family/sisters/friends. My style hadn't changed much since middle school, through high school, college, and grad school. I had been in educational environments for so long as a student I didn't quite know how to put everything together for the professional world...low on funds, not having much space to put things, and not clear what styles looked right on me.

In all my seeking support for how to get organized, I stumbled upon FLYlady which then led me to Mrs. Smarty Pants. I LOVED the Blogtalk Radio programs and listened to MSP for motivation when I got home from work and tackled various cleaning projects, and while cooking dinner - cutting up veggies and brainstorming clothing combinations from what I already had and basics I could acquire. I kept note of petite do's and don'ts and started picturing different combos. It took a while to turn the ideas into action...felt very self conscious when I did, but then I started getting complements at work and I thought, "I can do this!".

I will never forget the first time I bought a dress online and showed it to my fiance. It's a simple, neutral color 3/4 length sleeve dress that could be dressed up or down, I paired it with black leggings and black boots...and asked him how it looked. He gave me the BIGGEST HUG and said "That's the girl I knew was in there!" He didn't even know about MSP yet!! Since then, I've grown more confident in the colors and styles that I enjoy, look pleasing on me, and I'm not afraid of going to the tailor any more. Another amazing thing is that all of my clothes, my sister's clothes, and most of my fiance's clothes fit nicely in my one-bedroom apartment with some multi-purpose furniture. It all fits and looks nice - NEVER would have been possible a year and a half ago! You don't need more, you need things you love and fit well.

Thank you, Mrs. Smarty Pants, for being a voice of fashion and reason. I am feeling more confident about myself and my style as I prepare to embark on a new chapter in my life - marrying my fiance and expanding our lives together.

~Anna in MD
Dear MSP

I was one of those gals who looked upon others who were so stylish with envy. I never believed I could be one of them. I often tried to emulate their style and of course came up short much of the time. One woman – a friend – I really admire, but her shape and coloring are completely different from mine. When I tried to dress like her of course it didn't work! While I still admire her style, I now realize that I wouldn't be caught dead in her clothes (LOL)! I spent a lot of money on impulse purchases-just to wear the clothes once (if at all!). I had a closet packed with clothes and never had anything to wear!

It's been a long journey for me. I've made a few fashion mistakes, but I've learned a lot about myself and I think I've developed a unique style that works for me. I have even lost a lot of weight! It's funny how we get stuck in that – "I'll wait until I lose weight to buy clothes" rut. Every woman at every size is beautiful. I am a perfect example of the case where I decided to look good at the size I was at and somehow – because I felt good about myself – started to lose weight!! It really works in reverse of how we think it will work! Try it ladies!

Anyway, I had an AHA moment a few weeks ago that made me realize just how much my life has changed because of MSP. I work at a rather conservative bank that has a pretty strict dress code. I often have to visit our branches and/or attend meetings. I was at one of our branches when I received compliments on my outfit (I was wearing a dress – something that did not happen much pre-MSP). One woman (who can be rather snippy and snide) made the comment that I was just dressed up because I had a meeting. Well, pre-MSP, that might've been the case. I often "dressed up" or wore an outfit I felt good in because I had a meeting (I've been known to even go out and buy a new outfit if it was a really important meeting – LOL!). That is, when I remembered to check my calendar!! I would often go to meetings feeling frumpy and sometimes that makes a person sort of cower in the corner and hope no one notices them! When this woman made this not-so-nice comment, I thought to myself "No, I would've worn this outfit even if I didn't have a meeting!" Now, I feel good in all my clothes! And, I am always meeting-ready!

Thank you MSP!
Susan J