1-16-23 THIS WEEK: What Jewelry Works with What Neckline?
January 16, 2023, 11:50 am by MSP
What Jewelry Works With What Neckline?
Q: Dear MissusSmartyPants,
Thank you for all of the information, help, guidance, support, motivation and love that you give each week! I have learned SO much from you regarding proper fit, overall proportions, body type B, layering, color coordination & saturation, handbag styles & shapes, and correct pant lengths. I have one thing I'm still not sure about...
Can you please address which jewelry works with which necklines/sleeve lengths? This is something I can't seem to get right and I'll bet others are wondering too.
Thanks, Lisa D
A: MSP HERE... Dear Lisa & MSP SYSters (Psst...the answer to what SYSters means appears below)...
Thank you for your style question.
There are so many things to think about when wearing jewelry. That's why I've dedicated this week's article to wearing jewerly (especially matching up necklaces with the right neckline). When selecting and investing in a new necklace (or other pieces of jewelry) you should consider how that particular length of necklace (or any other jewelry) will look on your body. Important body features to take into consider when selecting jewelry are: your neck, your height, your body type, and your face shape. As you can see there's a lot to take into consideration.
I've created a complete jewelry "cheat sheet":
What Jewelry To Wear With What Neckline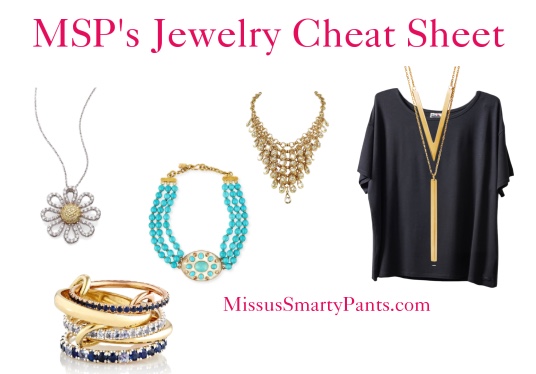 This week's "Jewelry Cheat Sheet" article will answer how to:
1. Choose the Right Necklace Length for Your Neck 2. Choose the Right Necklace Length for Your Height 3. Choose the Right Necklace Length for Your Body Type 4. Choose the Right Necklace Length for Your Face Shape. 5. Plus, other pieces of jewelry-how to choose what to wear-and what to leave OFF.
What necklace you should you wear? Should you wear a long pendant necklace OR a bold statement necklace...or perhaps no necklace at all? How do you know what is best? Find out this week in your body type Personal Profile.
Which looks best? A long or a short necklace?
Find out this week how to choose the right necklace...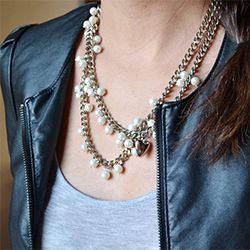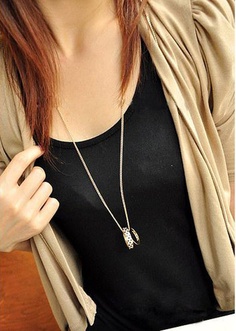 Get the Jewelry Cheet Sheet Article + More
Order your MSP Personal Profile today!
---
What's Up MSP?
Dear SYSters,
It's been a busy first month this far. Let me see; I've been hiking (bundled up, of course), keeping up my exercise routine at the gym, writing for my business, and I went to a local food-fest & concert. Whew! I'm tired just writing about it.
Here are a few photos of what I've been up to...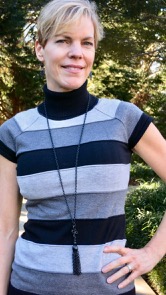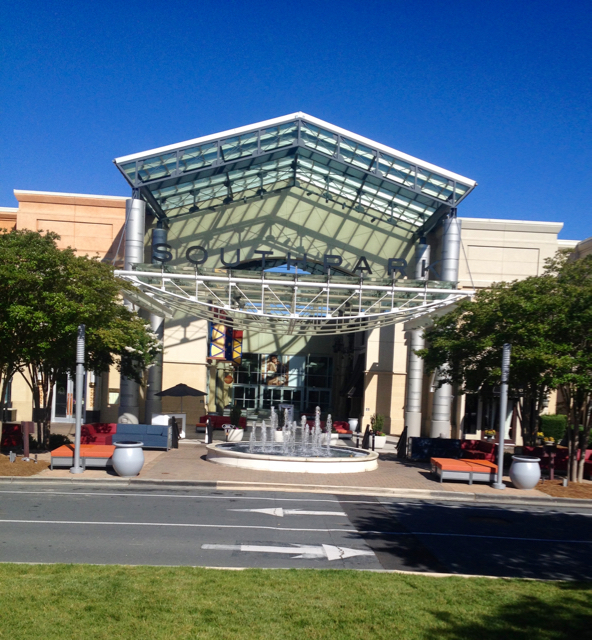 Thanks mom! That is what I say every time I wear this black vintage necklace (pictured above). This long black tassel necklace goes well with lots of necklines (Which happens to be this week's style topic/article...so more on that later). I wore this striped sweater and long tassel necklace to a local food-fest. I had a great time tasting new foods from around the world. My favorite tastes were from India and Indonesia!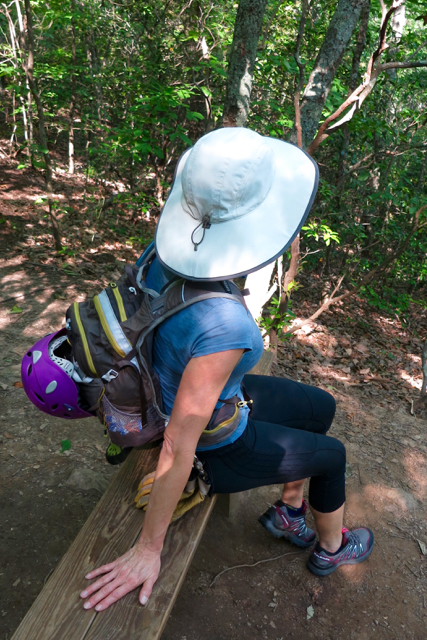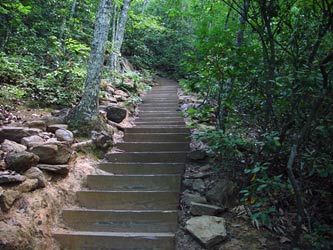 Weather was picture perfect (cool to start with the sun warming it up) so who wouldn't love a hike? I grabbed my black stretchy capris, hiking shoes, a backpack (with snacks inside) and a wide-brimmed hat.
Good day to hike up Crowders Mountain. And when I say hike UP... I mean it. Just before reaching the summit, you've got 336 wooden steps. I was too tired to count on my way up as I huffed and puffed, so when I got home I "googled" it. Yup, that was 336 steps!
---
MSP's Weekly Style Mission
Do like the stylish women do! In fact, why don't you become one of them. Here's how: dedicate yourself to doing this style mission.
This week's Style Mission: Do what stylish women do everyday...
10 Things Stylish Women Do Everyday
1. They always get ready the night before
2. They give plenty of time to get ready
3. They always fold & hang up their clothes
4. They always have an outfit that works
5. They re-wear outfit combinations
6. They dress to impress other women-not men
7. They look for style inspiration everywhere
8. They shop at a variety of places; yet they know their right fit and their style
9. They dedicate time to style their hair and grooming
10. They take time to play with outfit combinations
How about adding one (1) more? Yes, I'd like to add #11.
11. They take photos of the outfits they love!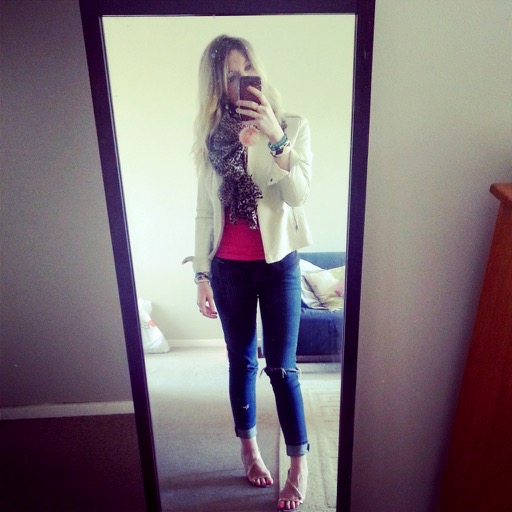 When you become focused on what you wear (better grooming, thoughtful outfits, wearing flattering colors-you get the idea) other people notice! What's more important??? How you feel. When you look good, you feel good. Now, that's PRICELESS!!!!!
Love, Leslie MSP
---
What SYSters Are Saying
Why do you spell sister "SYSter"?
Why do you spell sisters, 'systers?' Does it stand for something? I'm embarrassed I don't know the answer, but I have a feeling it is not a misprint! Thanks, Susan
MSP HERE: What does SYSter mean? It's never a dumb question if it something you don't know the answer to.
SYSter is an acronym for Show Your Style! It's what MissusSmartyPants (this website) is all about--improving your personal style.
Many questions about MissusSmartyPants can be answered in the FAQs section of the website:
http://www.missussmartypants.com/faq
I did it! I Purged My Closet!
I thought I could loose the weight I've gained...... Well, I had a talk with myself and said if I loose weight, I'll want new clothes. Then I read your page, Purge Your Closet. Well, I DID!!! I feel so relieved, so much better knowing that everything in there will fit and look good on me. Now I know where the holes are and I'll work toward filling them!!!! Thank you, thank you, thank you!!! Linda in Florida
"I received the eBook, Fashionably Fabulous At Any Age. Thank you! I have read it and it is such a good book. I really appreciate it. Kindest Regards, Denise Melbourne Australia"
What?! Me wear Stripes???
DEAR Missus Smarty Pants,

Please explain how horizontal stripes are flattering? They make every the emaciated models look less thin - They will add pounds on normal weight people!
I cannot agree that the horizontal striped dresses are something that would increase any one's style factor!

Christine

MSP HERE: Dear Christine,

I believe every woman can wear horizontal stripes successfully; it just a matter of finding the right stripes. I personally love them because of their clean, predictable and classic look.

The best stripes are ones that are fairly thin. Avoid wide 'jail bird' stripes because they don't flatter anyone. Consider choosing stripes with low contrast (i.e. soft gray and pink together) if you are afraid of bold contrast like a black and white combination.
Also, an ombre-patterned stripe (where the stripes get closer together and darker at the bottom) are more attractive. Below are a couple of examples of stripes that are flattering...
Flattering stripes are ones that get darker at the bottom (left) or ones that are angled (right side)...