12-19-22 THIS WEEK: Dress With Your Color Contrast
December 19, 2022, 11:45 am by MSP
Dress With Color Contrast in Mind
As women figure out their own color season, be it a spring, summer, autumn, or perhaps a winter, they learn that they have either warm or cool undertones. However...they are still missing one key element in regards to color: knowing if they have low or high in color contrast.
What's missing is how high or low their own color contrast is. Armed with this information, they can start to use their personal color contrast and dress in colors that not only flatter them, but dress in colors that awaken their skin tone, and bring the sparkle in their eyes.
It's like getting a vitamin shot of colors...and the best part-it works for every woman! Find out how to classify your color contrast in this week's article, "Dress With Your Color Contrast".
This article is about figuring out your color contrast.
Knowing your color contrast helps choose the best colors from your color season...
Colors that truly look magnificent on you.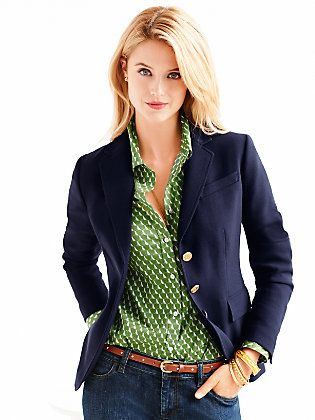 Plan and Organize Your Wardrobe by Color Season-Order Your MSP Personal Profile Today!
---
MSP's Weekly Style Mission
This week's Style Mission: Make friends with your *local tailor!
Take at least one item in to your local tailor and have it altered to fit you perfectly. *A new year will soon be upon us. If you're too busy right now, due to the holidays...take the next few weeks to cull through your closet (and drawers) for items you would wear IF they were altered to fit you.
FYI: We all have unique curves. Some of us have a fuller bust, some of us have a fuller booty, while others have a little extra in the middle--and every body issue in-between. Sometimes the fit of our clothing is close, but not quite right. So why do we expect "ready-to-wear" clothes right off the rack will fit all of us?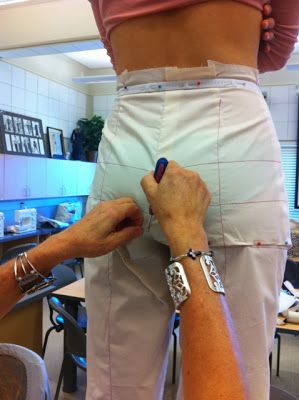 A good fit can make even a low-priced item look polished and expensive. Don't be afraid to get items tailored, even if they were cheap. For a few dollars, a tailor can transform the most inexpensive item into a custom fitted piece for you.
So this week (or in the next few weeks...due to the holidays) grab at least one item from your closet you would wear more if it fit your better. Now go take it to the tailor. You can thank me later. Love, Leslie MSP
---
What SYSters Are Saying
Dressing is so much easier now that I know MY colors!
Hi MSP,
Thanks for offering the Seasonal Color ID. I am happy to know I'm definitely a "Winter" -- I thought about all the times I had worn tops that got lots of compliments, and they were all times when I was wearing the winter colors! Go figure!

Now I have to purge my closet of all those colors that don't make me feel like a million bucks! I printed out the winter color chart on a piece of photo paper, cut it out and laminated it --- it is now the PERFECT size to keep in my wallet and take with me when I go shopping! I love it!

Thanks for all your help! Gina