12-5-2022 THIS WEEK'S TOPIC: 12 Things Every Woman Needs
December 5, 2022, 10:51 am by MSP
As much as we hate to admit it, looks matter. The clothing we wear doesn't just cover our bodies, they make an impression. Our clothing (as well as hair and makeup, etc.) should be neat and clean to create our best image. Of course, once the person knows us better, besides how we dress, they will appreciate everything else we have offer. However, if we minimize the importance our outer appearance we are doing ourselves a huge dis-service. The fact is, we don't get a second chance at a first impression. It is true: a first impression is a lasting impression.
Two important things a woman can do for herself: 1. Understand what clothes are best her shape 2. Dress for the body she has today.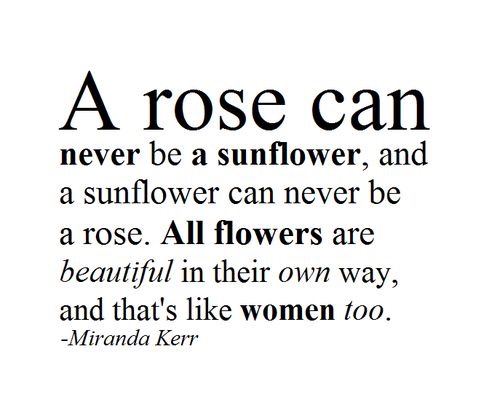 Isn't time to BE the woman you've always wanted to be? Isn't it time you stop worry about what others think? Simply BE YOU. Be you by discovering your own true style. When you do, suddenly it changes everything about you...from the way you stand, to the way you interact with others, and most importantly how you feel about yourself. It's amazing what being your own stylish woman can do.
When you are comfortable in your own skin, it shows.
People can't help but respond positively to your inner confidence that shines through!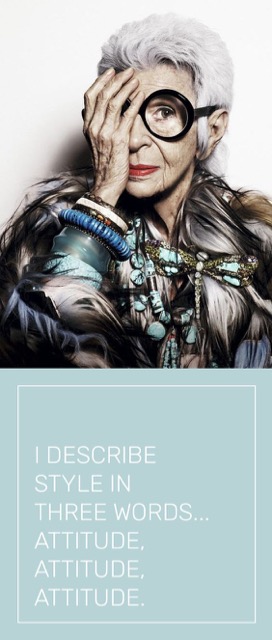 "From twenty to ninety-five...be your best version of you!"
---
Give the Gift of Style!
---
Dear MSP (Leslie)....
Dear Leslie,

The MSP website is so helpful. For years I've pretty much 
freaked out when I had to accompany my husband on a business trip 
because I bought nothing for months, and then suddenly had to "look 
nice." It was always unsatisfactory and depressing.

But the profile has taught me how to look at clothes and consider what works for me, and to realize that it is a learning process and a planning process. 
It takes time, patience and the willingness to learn from mistakes. There seem to be fewer of those lately! 

Keep up the good work, and thank you for helping us master this wonderful form of self-expression! 

Nancy
---
MSP's Weekly Style Mission
Look years younger! Sounds too good to be true—kinda like an "infomercial" doesn't it? Well, it's not. Simply give your eyebrows some attention and you'll look years younger—or at least not so tired.

Your Style Mission:
Take your bushy brows in for a professional eyebrow shaping. (At my salon the service is $19) A pro will shape and define your arches according to their natural flow and what flatters your face. A more polished (but not over-plucked) brow will open up the face, and once the base shape is established, maintenance means simply tweezing away any strays that crop up.
OR Take care of your brows at home. Using a magnifying mirror, pluck away your strays (works best after a shower)...then consider using eye brow powder or a eye brow pencil to define your brows.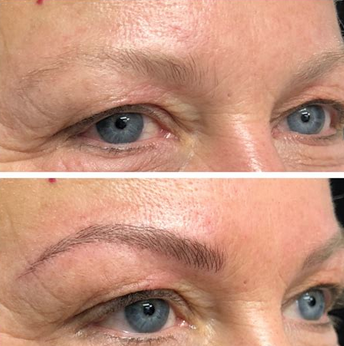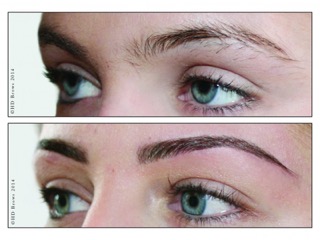 P.S. This is the "perfect" style mission since "pampering" is FlyLady's habit for the month of December!