11-21-22 THIS WEEK: Grab N' Go Outfits
November 21, 2022, 11:02 am by MSP
Over the years I've found that women really want to feel comfortable in the clothes they wear. They also want to have a stylish edge to what they are wearing. However, many women end up dressing way too casual in order to be "comfortable". This week, I'm here to prove you can have both style and comfort in one (1) outfit!
Most mornings we run short on time. This rush only adds stress to figuring out what to wear. So, what's the answer??? "MSP's Grab N' Go" outfits...These will save you from the boring outfits (and you'll feel comfortable too)!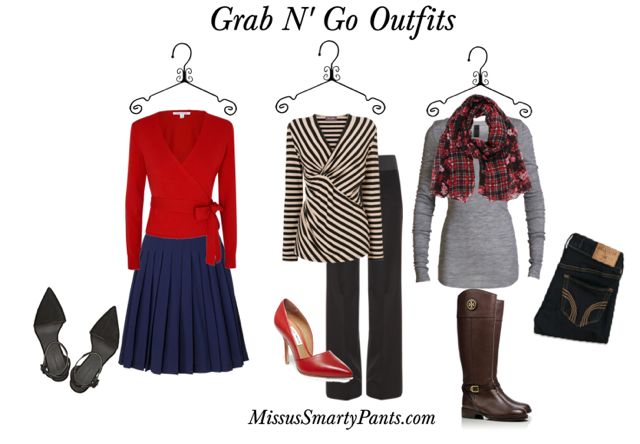 Imagine, grabbing a hanger with a complete outfit ready-to-go....including the accessories. How good would that be?! It certainly will make the mornings much easier...and the best part; it makes your day more stylish too!
Every woman wants to look good and feel fabulous-with little effort.
My formula will show you how to put together "Grab N' Go" outfits...piece by piece.
Invest in yourself! There is no need to spend a lot of money on your wardrobe, instead invest more TIME. Use 15-30 minutes to plan your wardrobe for the week. You are soooo worth it!!! It's a fact: it's the women that spend more time (not neccessarily money) on themselves that feel better about themselves! Read that again... it is those that care for themselves that feel better about themselves. You are not an after thought-you are worth the investment of a few more minutes of wardrobe planning.
This week in all 5 Personal Profiles: The Formula for "Grab N' Go" Outfits!
MSP offers you the most useful tips for using what's already in your closet. You might need to purchase a few things, but more often than not, the outfits will come right from your wardrobe basics. What could be easier than that? You will LOVE "Grab N' Go Outfits" because it's full of visual ideas to get your style jump-started right away!
Order your Personal Profile & get this week's "Grab N' Go Outfits"
---
MSP's Weekly Style Mission
Dear MSP SYSters,
We always trying to "get our money's worth". This often translates into: we hang on to things longer than we should!!!
For example, when buying makeup, we tend to collect it over time. From inexpensive drugstore brands (like Wet n' Wild, etc.) to expensive ones like Nars. Women are notorious for hanging onto makeup for years (thinking one day we might wear that sparkly-midnight blue eyeliner again...really?)
FYI: Old makeup harbor germs! Believe me...I know this first hand. I had an unfortunate incident awhile back. I had a jar of (top brand) eye cream (apparently creams harbor more germs compared to other makeup products) and this eye cream didn't make my 'crows feet' disappear...instead it gave me RED SWOLLEN PAINFUL EYELIDS!!! OUCH. Inflamed, crusty eye lids is what I got using an old product past its expiration date! There's nothing more aggravating than realizing how stupid you've been and IF you did venture out of the house with such an embarassing condition...you will get some awful looks your way! Morale of this nasty story: When in doubt, throw it OUT!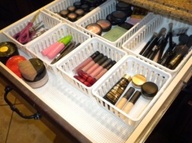 This week's Style Mission: Toss your old makeup!
Toss out old makeup. Don't be silly and try keeping it (it could be full of bacteria-like my eye cream was)!
Unfortunately there are no regulations requiring cosmetic companies to stamp their products with expiration dates.
TIP* Use a permanant marker to write the date you open the package and begin using the product. This way you will know how old it is...and when to toss it.
Checklist of the shelf life of makeup:
__Concealers. Up to 12 months
__Powders. 2 years.
__Creams and gels. 1 year
__Pencil eye liner. Can last up to 3 years
__Eyeshadow. Will last up to 3 years
__Foundations. Water-based foundations will last up to 12 months. Oil-based will last up to 18 months.
__Lipsticks. 1-2 years. However, if it smells rancid, throw it out!
__Mascara. This product has the shortest shelf life! Throw out mascara after 3 months. Don't pump the wand in and out because more air exposure makes it dry out faster.
__Nail Polish. Up to 12 months, depending on the quality.
__Brushes. Wash them every 2 weeks in mild facial soap/cleanser.
__Sponges. Wash weekly or throw out monthly.
MAKEUP TIP: Avoid mascara application smudges. Carefully use a clean index card when applying mascara. Works like a charm!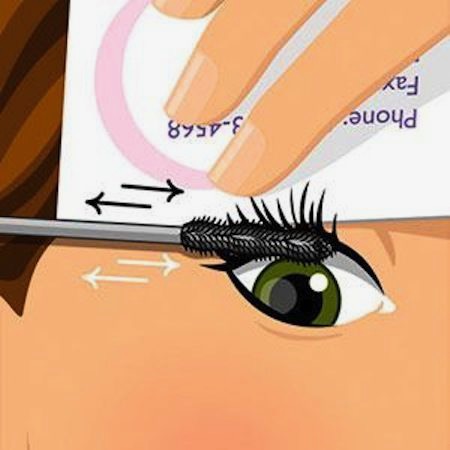 ---
What SYSters are Saying
"New jeans are a lot cheaper than therapy"....
Dear Leslie,
Thanks to you, I removed three BAD jeans from my wardrobe. Why did I wait so long to do this?? I don't know but now I feel like I was torturing myself, lol! I have a whole new attitude now.
My husband and kiddos are so happy to see me in new jeans instead of those old frumpy ones. I feel years younger and I know I look really good too. Before I kept wearing the same baggy ones that made me look tired, old and sad.
Buying a couple of pairs of new jeans are a lot cheaper than therapy and it's definitely more fun! I feel renewed and young again.
Because of your articles I've learned my best styles for the first time. I would never had tried these before MSP. You are the best!
Thanks again, Shelley
Dear MSP,
Guess what! Last night I was putting my outfit together and decided I needed to dig deep into my jewelry box and be thankful for the beautiful things I have. I found a brown topaz (stone bracelet), shined up the silver settings so I could wear it (I also have the necklace and earrings) no matchy-matchy here! Instead I paired it with fun silver swirl earrings, a soft yellow top and chocolate slacks. HOW FUN! I feel special too!!
Thanks for the weekly style missions!
Jennifer in Ohio