10-24-2022 THIS WEEK: Break These 5 Fashion Rules
October 24, 2022, 12:06 pm by MSP
There's an old saying, "Rules were meant to be broken". Who knows where it came from; however sometimes we must break a "rule" for a good reason. Admit it. You've been a rule breaker from time to time. I think we all have. I've got a few rules I want you to break: fashion "rules" to be exact. That's what this week's article is all about: breaking the fashion rules!
I'm not afraid to break "rules"...especially when it comes to fashion. I'll try the latest fashions trends (age appropriate, of course) and wear the newest colors. But sometimes doubt creeps in. Does this really look good on me?!?
Sometimes we have doubt that we are wearing looks appropriate. For example: Can you wear your navy dress with all black accessories? Isn't this a fashion "don't"? No one wants to stand out...especially in a bad way!!! No one wants to look like they got dressed in the dark! So, which fashion rules are out, which ones are still in?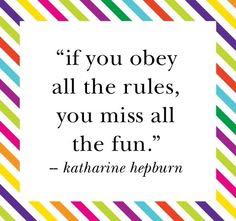 How about the "rule" never pair brown and black together.
That rule is outdated and WRONG. That old fashion rule needs to be broken!
Check out (below) how chic brown and black are when worn together...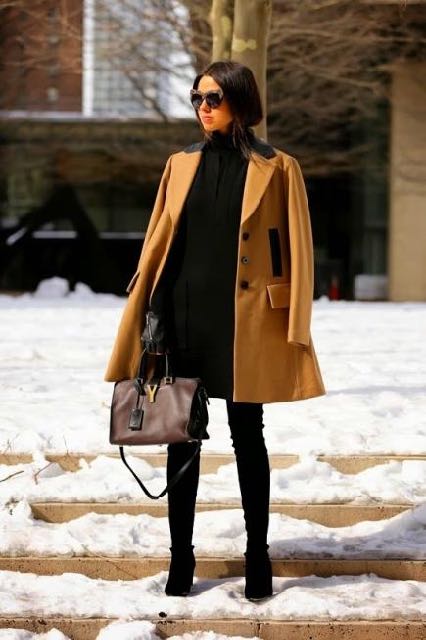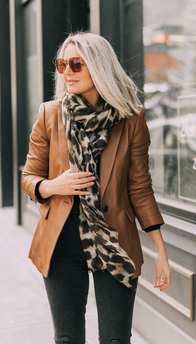 What other fashion rules can you break? When it comes to fashion, many of the rules are now being broken. Wearing white after Labor Day is no longer a style taboo...and YES double-denim is now trendy. The problem is, we are afraid to try because we don't know how to do it right. Well, dear SYSters, have no fear! Set aside your worries, because this week you learn how to break these style "rules"...plus a few more!
Five Fashion Rules You Must Break
1. Avoiding navy and black together
2. Not mixing prints/patterns
3. Wearing baggy tops (hiding under large un-styled tops)
4. Matching accessories, shoes and handbags
5. Thinking ALL stripes make you look fat
These are just a few of the "fashion rules" that get BUSTED this week! This week in all 5 Personal Profile body types, you will see how to UN-DO these outdated fashion "rules" and apply the new "rules" to keep your look current.
ORDER your weekly Personal Profile & Start Your Journey of Improved Style Today!
---
MSP's Weekly Style Mission
This week's Style Mission is to make a "Style File"(***Alternate Style Mission below). To make your Style File you'll need a 3-ring binder and clear page covers to get started.
What's a Style File? A "Style File" is a style control journal where you keep everything fashion & style related. Your Style File can be set up any way you like--below, are a couple of suggestions:
Organize it into several sections...
1. In one section, save the weekly MSP Style Articles (from the Personal Profiles) that you wish to keep for future reference.
2. In another section, list outfits you have put together that have worked out well (this will come in handy when you are short on time).
3. Then, in another section, tear out inspiring photos of outfits you love and anything fashion/accessory related that makes you smile. This helps you see a pattern in clothes and accessories for your personal taste and personality.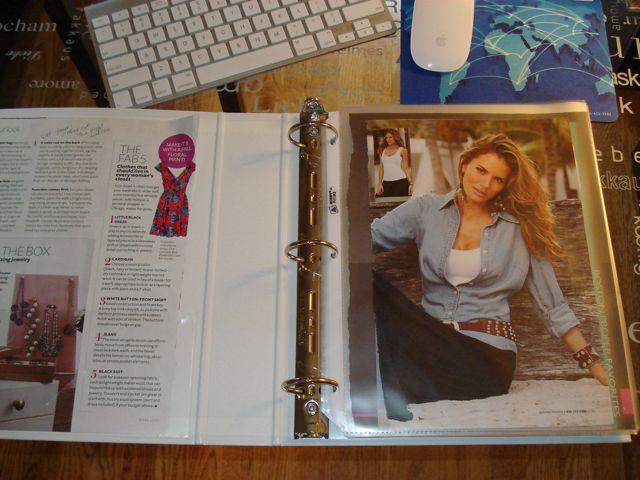 Having a Style File is a great way to help you figure out what styles, trends and colors you like. You will see some type of pattern emerging from your clippings. You will have as a reference outfit ideas for you to copy or color combinations you are going to try with your own wardrobe. Your Style File will become a collection of all things style related. It's YOUR control journal and can be a valuable tool for putting together lots of fabulous outfits, season after season!
Don't forget...MSP's "Style Recipes" eBook! is an invaluable style resource to use when upgrading your current style!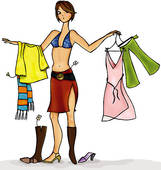 With just 25 pieces you can create over 100 stylish outfits. With the "Style Recipes" eBook, you get the complete list of what to have and templates of how to create one stylish look after another!
(***Already have a Style File?) Do this Style Mission instead: Set your timer and take 15 minutes to clean out/organize your current Style File.
---
What SYSters Are Saying
Dear MSP,

Thank you for helping me get it back together!

I am a full time Mom with kids 13,12 and 10. I had not been looking my best… so I decided to try your service. The change has been an absolute revolution for me! I have not lost any substantial weight, but I have gotten more compliments than I ever did before kids. Weird, but delightful!!

I didn't even shop much as I went "closet shopping" and ended up just getting rid of a bunch of "schlumpy" sweats and baggy stuff that just made me look FAT. Now I am dressing for my "E" figure, I just feel better-Thanks!!
Dear Leslie, I love your new shorter hairstyle! You look amazing! Best wishes- Nina