10-3-2022 THIS WEEK: Jeans for your Body Type
October 4, 2022, 3:04 pm by MSP
This week, we're talking about denim!
When the weather cools, I love to wear denim. And guess what? Recent survey shows, I'm not alone. According to Invista: every woman owns 8 pairs of jeans and wears denims the average of once a week.
A fall uniform. Denims are on the top of our fall list of "go-to" staples. A typical fall/winter outfit usually consists of one of our favorite jeans matched-up with a knit top, or fuzzy sweater, or even a long tunic, fitted jacket or cardigan-plus a colorful scarf (or accessory) added for good measure. Gravitating towards comfort and warmth as the weather cools means wearing our jeans <<grin>>
Q: Are your jeans flattering on you? Do your denims make the most of your shape? Are you wearing the correct size, the right cut and style with the correct pocket placement? Are your back pockets "lifting" your booty, or making it long and flat? This week, discover how finding the right jeans for your shape will make you look your best.
This week, CORRECT JEAN FIT! Get the latest on the current denim trends-and how to wear them. Plus, how to choose the right jeans for your shape...and lots of casual jean outfit suggestions!!!
Our lives are more casual than ever.
Most women own at least 8 pairs of jeans.
How many pairs of jeans do you own? Are they flattering?!?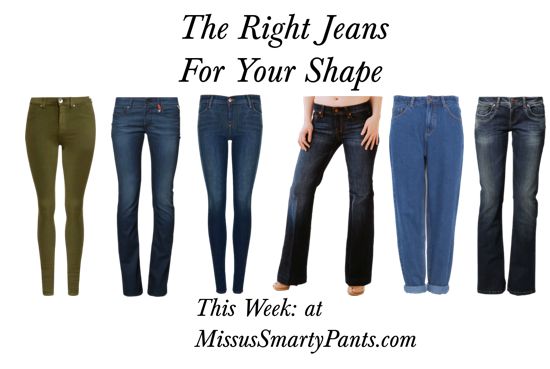 This week's article: How to select your best fitting jeans ever (based on shape) + lots of stylish denim outfits for fall!
ORDER your weekly Personal Profile & Start Your Journey of Improved Style Today!
---
MSP's Weekly Style Mission
This week: Wear a color you've never worn before!
The best thing about color, in my opinion, colors evoke an emotional response in all of us. For instance, wearing green is a soothing and earthy color compared to red which is considered an aggressive or powerful color.
What colors do you love to wear? Most often we wear colors that we "feel" comfortable in. What colors do you avoid? Do you avoid certain colors only because they look bad on you, or also because you don't "feel" good in them? Think about your color choices and why you make them.
What new color are you going to wear this week?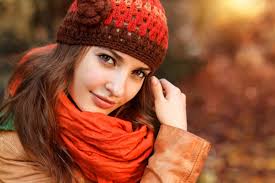 Colors are like "vitamins" that we wear. When you wear a really vibrant or especially flattering color- your eyes, hair and skintone look positively radiant! It makes you look and feel your best...a therapy of sorts! Always wear your "seasonal colors"...but this week try a new color (in your color palette, of course) one you've never worn before! Let's see what happens!
---
What SYSters Are Saying
"Your program is making a difference in my life FINALLY"
I must say your program is making a difference in my life FINALLY. I have subscribed over the years and even had my colors done but continued to be drawn to the beige colors which made me look washed out. My colors were summer and you suggest charcoal grey/ raspberry and winter white. Suddenly it's as if I am surround by those very colors and my closet is filling in with the greys and beautiful raspberrys with winter white thrown in and I love the new look and wonder why it took me so long to get into it. Thank you for your continued help. It's fun as well as informative. Beverly Ann
Dear Leslie (MSP),
Thank you, thank you! With your weekly help I'm actually getting comments about how great I look almost daily. This is a big deal for a woman over 40 that is not so trim and slim anymore. It's huge ego boost. I've had a rough year (with personal issues and with my health) but now I have gained such a positive attitude because I am dressing better. Who knew this style program could be so helpful in my life?!!! So thanks for helping women like me reach my full potential though this clothing program.
Between your weekly style missions (I do almost all of them, by the way) and your style help for this body shape, this style-thing has actually become FUN! I particularly liked last week's article about winter coats. It was timed just right. I found a really stylish and warm winter coat based on your suggestion and just in time for the cold weather to arrive here. The store was having an extra 20% so I got a really good price on a top name brand! I could not be happier!
Keep doing what you are doing. You are changing lives, one woman at a time. I'm living proof! Hugs from your SYS, Julia
Learn how to dress for your body type with a MSP Personal Profile