9-19-22 THIS WEEK: 5 No-Brainer Outfits
September 19, 2022, 12:14 pm by MSP
Want a week's worth of stylish outfits-fast? You've come to the right place!
I'm always chatting it up about the need for more versatility in our wardrobes. Without a doubt, a basic yet versatile wardrobe is essential for any woman that wants to be more stylish. Why is this aspect of wardrobe building so important? Because instead of purchasing clothes "willy nilly" (without a plan) where nothing really goes together-with a planned wardrobe suddenly, you see outfit possibilties. Simply put, a small coordinated wardrobe yields more outfits.
Once you establish a core wardrobe.... you will purchase less clothes; yet you will be able to create more outfits...which in turn makes YOU more stylish.
THIS WEEK: Learn how to put together 5 stylish looks instantly!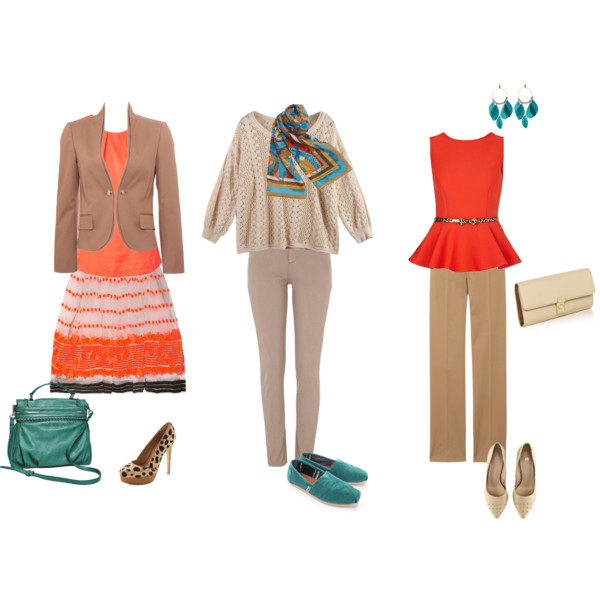 MissusSmartyPants says: "Do not to purchase something unless you can wear it at least three different ways". Perhaps you'll even hear my voice (in your head) saying this mantra while you shop, LOL!
THIS WEEK: Let's challenge our core wardrobe by using only a few pieces to create 5 "no-brainer" outfits. Not sure how? Relax, I'll show you how to put-together quickly 5 easy looks straight from your closet you'll be proud to wear!
---
MSP's Weekly Style Mission
This week's Style Mission is a "no-brainer"...it's scarf week!
That's right, simply wear a light cotton scarf one day this week. I know you're bound to get a compliment regarding your scarf. Still too hot to wear a scarf around your neck? No worries, you can wear it as a belt, tied onto a hairband in your hair, tied onto your handbag, worn on your wrist, etc.
Love, Leslie MSP
A plaid scarf gives any casual outfit a certain level of sophistication...
Wear it in the morning, peel it off in the afternoon.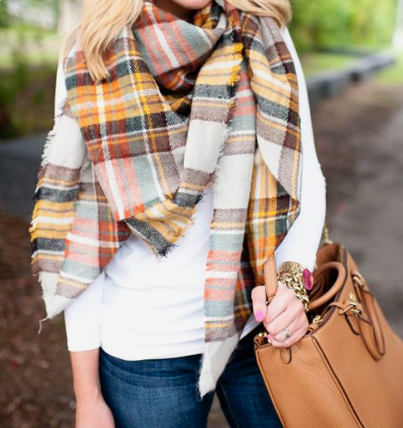 ---
Dear MSP (Leslie)
A SYSter shares about her recent purchase of MSP's eBook "Style Recipes"...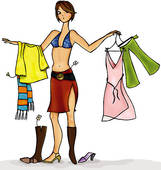 Dear Leslie,

Thank you for this great avenue to fun, beautiful and balanced dressing...

I have printed out the Style Recipes eBook and I'm keeping it on my sweater shelf...ready to take a look. Wishing I had found you long ago...all those hours in dilemma...of what to wear are now spent in discovery of how what I already have goes together like magic...

Could not have done it without your fashion sense. Thanks so much and again for the fun and confidence!!! Ellen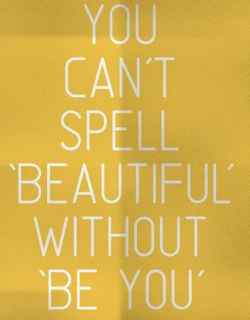 Hello!
Let me introduce myself, my name is Jennifer, I am a 30-something stay at home mom. I have received your advice for years, and have always enjoyed and looked forward to your weekly updates! I always look forward to seeing how you use your own advice and principles and I hope that the pictures that you post of yourself won't stop. I have always thought you looked great! Keep up the great advice - and the pictures so we can see how you put yourself together because it is so helpful!

Jennifer
Click here to read the MSP Style Forum