9-5-2022 THIS WEEK: Summer into Fall Outfits (key transition pieces)
September 5, 2022, 2:34 pm by MSP
Dear SYSters,
Here in the South, the weather continues to be warm, with a few days of lower humidity (thank goodness). With cooler mornings soon on their way, all that will be needed is a light jacket or sweater before heading out the door in the mornings. Welcome early fall. Cooler weather is a refreshing change.
It's almost fall! Prep now; before the new season arrives. You'll be right in-step with the latest fashions and trends-yet there's nothing to buy!
This week's article is about s-t-r-e-t-c-h-ing your summer wardrobe into fall. It's about using those warm season items to create chic and "trendy" outfits for fall.
This week: lots of clever ideas of how to wear (and layer) 10 items you already have in your closet (and have been wearing all summer). Turn these 10 pieces into fabulous early fall looks.
SAVE*SAVE*SAVE
PRINT/SAVE this week's article.
USE IT TO PLAN SUMMER INTO FALL OUTFITS!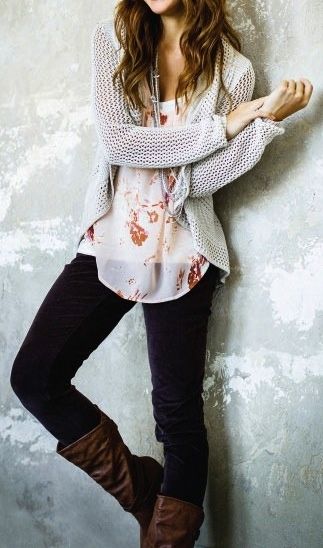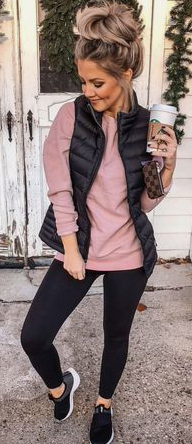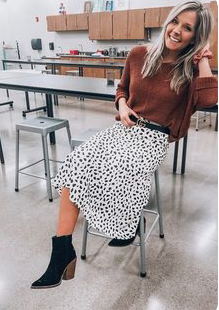 Get the list of the "Top 10 Essentials for Summer Into Fall". These key essentials are the ones you'll wear again and again during this time of weather transition. There will be lots of visuals to help you create these fab outfits for yourself!
Do It Now!
Plan your early fall outfits using only 10 pieces!
Before you know it...summer will be gone.
Get this week's article & personalized shopping guides just right for your shape!
Order your MSP Personal Profile Today!
---
MSP's Weekly Style Mission
"Mix it up" week! This week's Style Mission is to NOT buy anything this week.
Instead, mix-up your clothes and create "new" outfits using what's already in your closet! (Kinda like what you'll be doing with 10 summer into fall pieces you'll learn about in this week's article).
Start with one (1) basic...then build your outfit from there. (I usually start with a basic bottom, then select my top, then my accessory)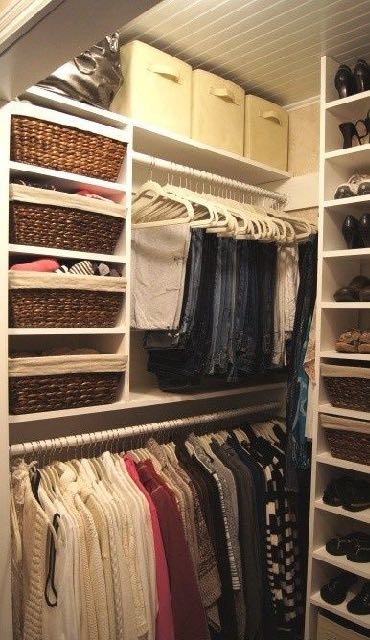 That's right...put on your creative "thinking caps" and create something "new" directly from your closet.
TIP: Be sure to include accessories! They just might be the "catalyst" that helps you create your "new outfit".
Love, Leslie MSP
---
What SYSters are Saying
Leslie— I've just renewed my membership for another year. You've really changed my style, and given me so many tips to improve how I present myself. Thanks, Paula
Dear Missus Smarty Pants, After a few years of membership I think the "style washing" has paid off. While reviewing the Fall Preview I was pleasantly surprised that I had selected almost the exact same faux fur jacket that was in the preview. Better yet I found it at a huge markdown around Memorial Day on a clearance rack. I felt it was a bit of an impulse purchase but it was so soft and cozy I couldn't pass it up. I'm glad I trusted my instincts. Thanks for all you do! Barbie
MSP: How do you acquire your wardrobe?
Dear MSP,

I was hoping you could direct some comments to how you plan and acquire your wardrobe long term. For example, how often do you go shopping for clothes, under what circumstances, etc?

I often find that I wait till all my clothes are either worn out or ill-fitting before I finally go shopping and then I get overwhelmed. I'm sure there is a better system. (Grocery shopping is so much easier because it's a weekly chore, but clothes seem much more arbitrary...)


Thanks, Paula

MSP HERE: Dear Paula,

Thank you for your email. To answer your question about how and when to purchase clothes, there really is no clear-cut answer.
However, I do recommend doing what I do. I go through my closet at the beginning of each season. I re-organize my seasonal clothes to the front and make a list of what I might need to complete more wearable outfits. When I do this closet organizing it's a good time to add in a new or trendy item to keep my wardrobe looking fresh and up-to-date.

Of course you don't have to wait until the beginning of season to purge your closet and start working on a basic plan. It can be done anytime of year. By purging all the unworn clothes, you get down to the "bare bones" of the clothes you actually wear all the time. This will allow you to start building (slowly) a more usable wardrobe where your basics are the foundation.

When you have a wardrobe plan, you will find that shopping is not so overwhelming. In your personal profile each week are suggestions of styles based solely on your body type. This will give you a plan for shopping and make it fun since you know what to look for!
Love, Leslie MSP
This post contains revenue generating affiliate links which supports my business. Thank you for shopping using my links.
Get this week's article & personalized shopping guides just right for your shape!
Order your MSP Personal Profile Today!