8-25-22 Belly Fat Dressing Tips
August 25, 2022, 5:01 pm by MSP
It's the extra somethin' around your middle that makes it so hard to dress. What's a SYSter to do when you have belly fat?
The answer is to dress smarter and work with your shape so you will look and feel your best.
Here are 6 tips to hide/minimize that stubborn belly fat:
1. The right undergarments. Choose a bra that is not loose and saggy (or you will look, well, loose and saggy). Consider high-rise underwear to minimize bumps and aid in comfort.
2. Straighten up. Make a conscious effort throughout the day to correct your posture. We hunch at our computers and look constantly down at our smart phones. Over time, it takes a toll on our posture. Roll your shoulders down and back, hold you head high and look slimmer for it.
3. Draw attention away. Diversion is the name of the game. Steer attention away from your tummy and play up other areas with bright color, fun accessories.
4. Go dark. Best way to minimize is with dark matte (not shiny) fabrics. Slightly flowy fabrics, vertical patterns, dark busy prints.
5. Layer up. Think dark tank with a plaid shirt (fab fall look). Knee length dresses with a long flowy vest or a fitted jacket over.
6. Pick figure-friendly pieces. Think soft ruffle-layered tops, peplum tops. Loose tied waist-bands.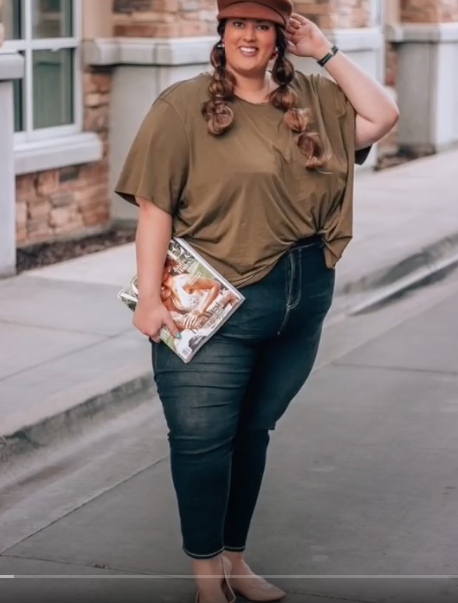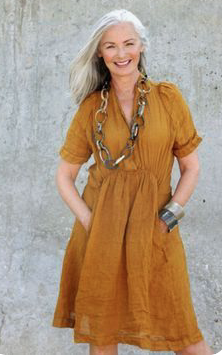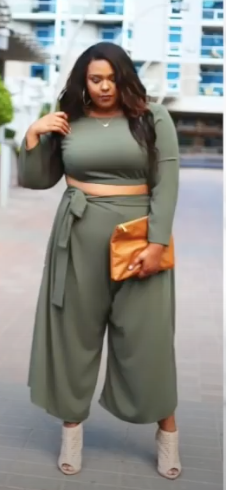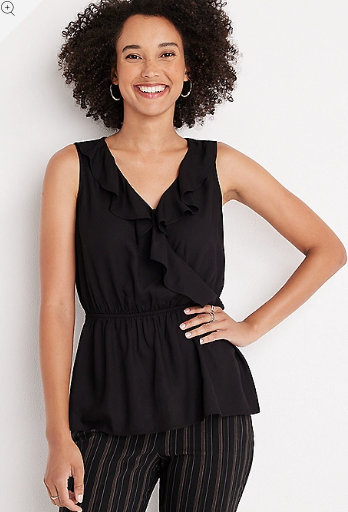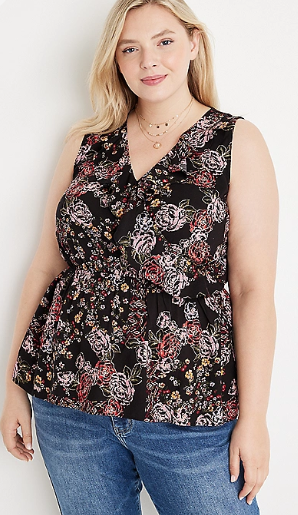 Solid Ruffle Trim Top (misses, plus)
https://www.maurices.com/maurices/search?Ntt=ruffle%20top
Far right: Floral Peplum Top (misses, plus)
https://www.maurices.com/product/plus-size-floral-ruffle-trim-peplum-top/180415?ref_page=search#color/C1756
I hope this helps you navigate your best style choices when trying minimize belly fat. "Dress for the body you have today..."
Love, Leslie MSP