8-15-22 THIS WEEK: High Style, Low Price
August 15, 2022, 3:08 pm by MSP
With our wallets feeling squeezed right now, saving money on your clothing budget is a no-brainer.
One of the best ways to obtain high style at a low price is to shop at consignment stores. These "second-hand" shops are not second-hand at all when it comes to style. Today's consignment shops closely resemble chic and upscale boutiques. When you walk in, you might think you can't afford to shop there, LOL! However, consignment shops allow you the opportunity to snag some deals on some high-end brands!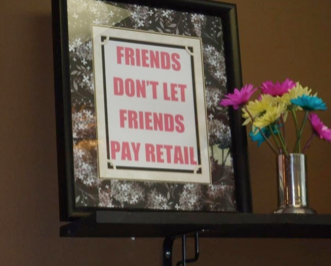 Too often we forget consignment stores even exist. This week, we concentrate on the in's and out's of shopping at consignment shops. What to buy, when to buy it, and how to shop the racks to find your best bargains.
You'll find this week's article essential in setting up a good core wardrobe!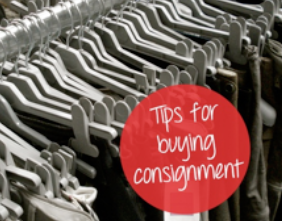 Get this week's article, "High Style, Low Price" with your purchase of a MSP Style Membership!
---
MSP's Weekly Style Mission
This week: UPDATE YOUR SHOES.
Invest in a pair of stylish flats!
Heels hurt! There's only one thing that can save your tired tootsies: A cute pair of flats! I'll bet you love your stylish heels (I know I do) but they're only fine for a couple hours and then you've got to get realistic. I have lots of cute heels, but I can only wear them for 4 hours, max. I also have several pairs of "dinner" heels. Those are the sassy ones that I can only wear them out to dinner-then back to the car—on my way back to the car my feet start screaming "OFF"! What a SYSter really needs are a couple of cute flats to wear all the time.

I encourage my SYSters to "Show Your Style" but PLEASE don't be uncomfortable! Stash a pair of cute flats in your car, office or tote bag—just in case you have to extend your day or run errands on the way home.

You'll still look stylish if you are wearing cute flats instead of a high-heeled shoe. However, you'll look a bit silly if you replace your heels with clunky white sneakers.

A stylish pair of flats will be a real workhorse in your wardrobe! They work equally well with a pencil skirt or dress slacks—just like they will with your weekend attire.

Love, Leslie MSP
We need more cute comfy shoes (like these) for our everyday wardrobes.
Even a casual lifestyle gets a bump-up in style with fab shoes like this!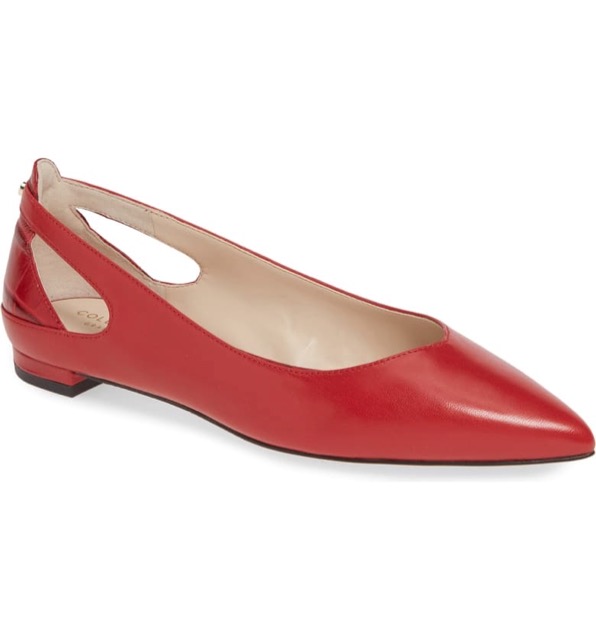 Similar: Cole Haan Slip-on Wedge Shoes
---
Dear MSP...

I would love an education on something and I have a feeling I am not the only woman who feels this way. What does it mean when an invitation says to dress business casual or semi-formal or something else along those lines? Can you explain what each of those actually means or at least give your readers a clue? It would be such a fantastic help!

Thank you!

Gincy
MSP HERE:
Dear Gincy,
Thanks for your style question.
Business casual means wearing business (work) attire, but with a slightly relaxed feel. Since the definition will vary from company to company-you must read your employee manual and/or ask your HR person for specifics. If it is an inviation to an event and the dress code says, "business casual" it is then left up to your inpretation. If this is the case, think about wearing a comfortable low dress shoe, a cardigan sweater or blazer (if needed), a dress blouse, dress slacks or a skirt (or business-like dress). Keep the jeans for another time; as well as the sneakers...these are just too casual. Think of your outfit as something you might wear to church or other nice event. Put a bit of effort into what you are wearing.
As far as semi-formal goes-this means dressing up a bit more. A knee-length nice dress, a dressy jumpsuit, dress slacks with a slight heeled shoe. Semi-formal would be worn when attending most weddings where you dress to look your best. These are your nice clothes, your snazzy clothes!
Here are examples of "Business Casual" attire...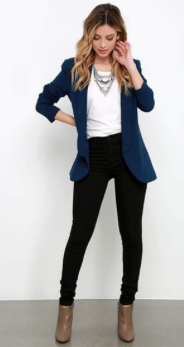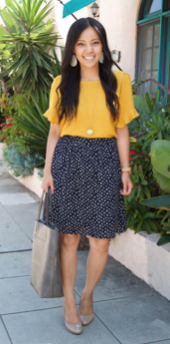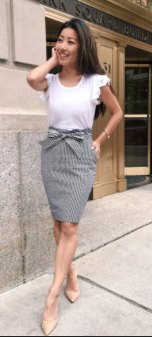 ---
What SYSters are Saying
DEAR MSP,
I just wanted you to know that I have had more compliments and owned fewer clothes than ever before since I joined you. I love the liberating feeling of having "permission" to ditch clothes which don't make me look or feel good even if they are not worn out and they still fit me!

I did your style mission about scarves. I wore one with a black animal print which I had tried to wear the week before but with THAT outfit it made me look too "dumpy" for some reason – proportions all wrong (although I am still amazed that I was able to notice this for myself!). It was left hanging on the wardrobe handle ready to go in my next charity shop bag. However, when Friday came around and I was off to work in a plain black v neck jumper and jeans – it was just the thing to lift my look. My boyfriend even commented that I looked very "French" and stylish and I also received several compliments at work…on a Friday!

Thank you for all of your help and wise words. I have never been known for taking care of my appearance or putting together outfits – and now it is becoming part of my daily routine – helped by the fact that I lay my clothes out the night before………

Thank you so much

Rocking the SYSter style in the UK
DEAR MRS SMARTY PANTS,

I've been a subscriber for two years now and many of the testimonials that I read on your Tues. mailing sound just like me: learning new things and feeling very happy about it.
But right now I just want to say that your MSP e-mails every week are just plain FUN! I don't have a whole lot of time to spend on myself (I homeschool my sons, have a part-time business at home, and am active in my church), but I really look forward to reading MSP. It's my down time . . . my kick back time . . . my "Me" time!

Thanks again, Sandra

P.S. Someday I'll get around to sending you some pictures so you can see how you've helped to change me--for the better!