7-25-22 THIS WEEK: Sizzling Summer Accessories
July 25, 2022, 10:43 am by MSP
It's HOT!
So, let your summer accessories do the talking!
When you're wearing awesome accessories...you'll be stylish no matter where you go, or what you do!
Fun Fact: Accessories are a woman's BFF.
Looking stylish in the heat means your accessories are on-point.
Without 'em...you are just wearing a summer top and bottom!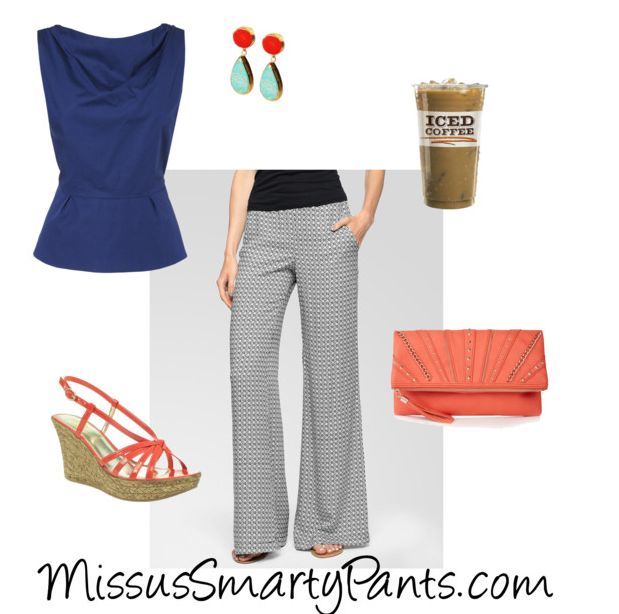 Mind the gap. One fab thing about accessories is they have the ability to to bridge the gap. For example, a simple dress can go from everyday casual to a night-time dressy by simply changing the accessories. That's how powerful accessories are! This means you don't need an extensive wardrobe-just fun accessories.
Another fab thing about accessories is that they don't make a lot of demands. The fact is, they are actually "style helpers". There is no need to devote a lot of closet space for them or spend a lot of money either. You can get fab accessories without spending a lot! That's what this week's Style Article is all about. "Sizzling Summer Accessories"--easy summer accessories (that won't HEAT YOU UP)!
This week, create stylish summer looks using the right combination of accessories that won't heat you up. Find out how to put together the right pieces of jewelry, belts, shoes and handbags, etc. to your summer basics for some awesome looks.
***Get ready! This article contains lots of visuals to help you get that summertime style you want!
Join MissusSmartyPants and get this article + so much more!
---
MSP's Weekly Style Mission
Pure, fresh and bright! That's how you'll look and feel when you do this week's Style Mission.
This week's Style Mission is to wear white jeans.
Look "Hot" this summer!
Wear cool white with caramel brown or gold accessories!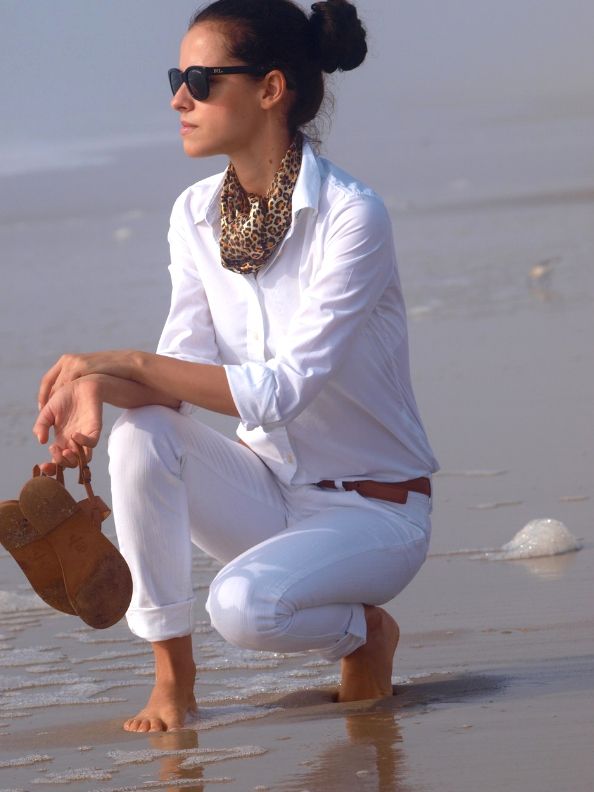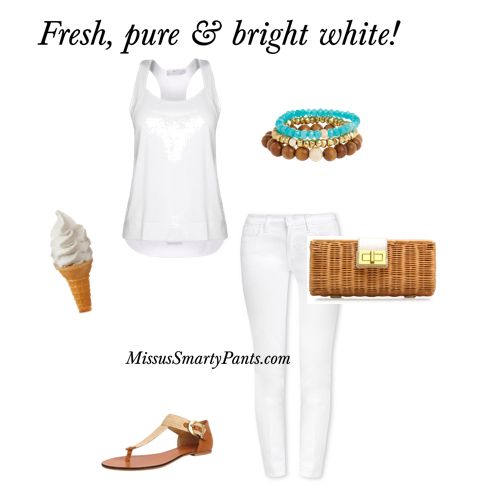 White jeans are a blank canvas that will give you a fresh, cool look this summer!
Talbots High-Waist Jeans (petite, misses, plus)
---
What SYSters Are Saying
Hi folks, I just joined today and I think I picked the wrong body type. I just lost close to 40 lbs and I'm looking for a way to dress my new body, but I picked Body Type D and when I began looking at the suggestions I noticed that's not my body anymore. I think I should pick C. Can you help me switch? Your website was suggested by Weight Watchers, to help women learn to dress their new selves. Thanks so much, Tina
MSP HERE: Dear Tina,
No problem! Helping women dress for their current body is what MSP is all about. Dressing with your shape in mind gives you confidence…and nothing feels better than style confidence.
Your body type has been changed to C per your request (at no cost, of course).
Enjoy your style journey!
Love, Leslie MSP
Yes, I am "Fashionably Fabulous At Any Age"!
Dear Leslie,
You have done it now, LOL! You have motivated me to get off my "franny" and finally get my style together. I am starting to believe I can do this style thing. I always thought it was for someone else that was prettier than me. You are making a believer out of me.
I have had a syster membership for the last year, but since your eBook.... I figured I would seriously give it a try this time. Oh my, what fun I am having. I'm only on the first part of my makeover (hair) but I can see how this process you take us through is going to really make a big difference in how I feel about myself. (I am starting to cry now just thinking that I do deserve this).
Thank you from the bottom of my heart for sharing your knowledge and your loving heart with us! Fondly, Stacey M.
DEAR MSP,

I just signed up last week. I ordered some things from the Personal Profile shopping guide the week you were at Nordstrom. I am a body type E.
Thank you so much. I feel like I have not been attentive to my clothes and accessories in many, many years. Thanks for helping me get back on track.

Love, Belinda
Dear MSP,

Thank you for helping me get it back together!

I am a full time Mom with kids 13,12 and 10. I had not been looking my best… so I decided to try your service. This change has been an absolute revolution for me! I have not lost any substantial weight, but I have gotten more compliments than I ever did before kids. Weird, but delightful!!

I didn't even shop much as I went "closet shopping" and ended up just getting rid of a bunch of "schlumpy" sweats and baggy stuff that just made me look FAT. Now I am dressing for my "E" figure, I just feel better-Thanks!!