6-20-22 THIS WEEK: Style for Hot Summer Days
June 20, 2022, 12:01 pm by MSP
Just a few weeks ago, we were impatiently awaiting nicer weather; and now suddenly, it's hot outside, really, really hot!
Dressing in hot, sticky weather is a real challenge. And now you wonder what could you possibly wear without becoming a dripping-sweaty mess?!
This week's style article is for you: "Style For Hot Summer Days". It's full of outfit suggestions for those hot and humid summer days! (Because obviously you've got to wear something LOL!) The key is to wear LESS but in a stylish way.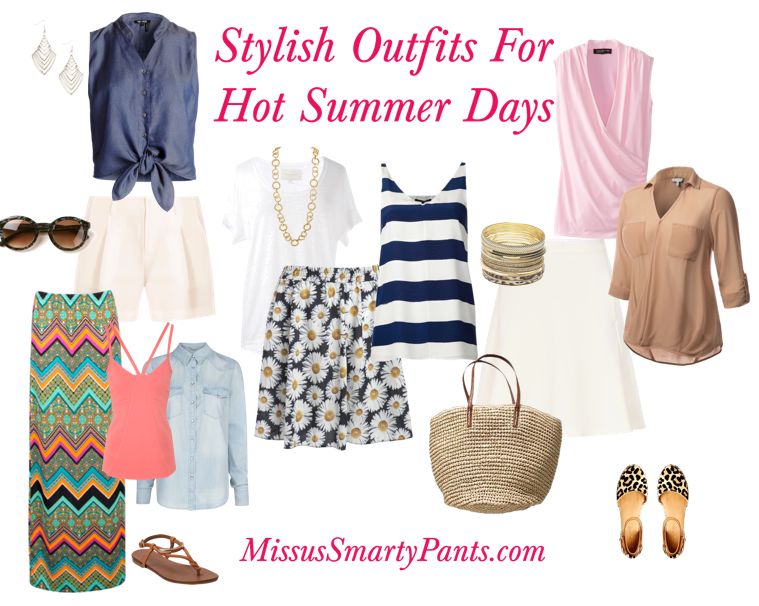 Summer brings us sales and we'd be silly not to take advantage of a few deep discounts on basics we can wear now (and into the fall season). However, our main objective in late June, July and August is to figure out how to dress stylish without over-heating. Summer style is about finding the right balance between casual-comfy and classic-chic.
This week in your MSP Personal Profile (all 5 body types) you will get eight (8) outfit ideas to help you look stylish and beat the heat!
From everyday chic to office-chic...
Get the best dressing tips and outfit suggestions for these hot summer days!
Don't be a hot and sticky mess. Look stylish and beat the heat.
Feel like a million bucks by dressing based on your body type!
Order your MSP Personal Profile today & this Thursday you'll get access to this article + other current posted membership articles!
---
MSP's Weekly Style Mission
After last week' closet clean out, I'll bet there is still something in your closet you know for a fact you aren't going to wear it. More than likely it holds sentimental value. This week, let it go. Take a picture of it-then remove it from your closet!
This week's Style Mission: FLING at least one (1) items from your closet you have not worn in at last 6 months.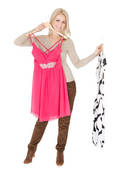 Spend 15 minutes in your closet...and find one (1) items to fling!

"Give and you shall receive". YOU will get more closet space when you give away something someone else will love!
Love, Leslie MSP
---
What SYSters Are Saying
Dear Leslie,
I've been receiving your "free e-mails" for sometime now. Perhaps sometime I'll be able to handle subscribing
to your full service. I just wanted to thank you for offering these free e-mails. They are very helpful in guiding
me in the right direction. Your guidance is current, sometimes challenging + you're like a caring sister (that I never
had). Thank you! Paula L
Taking better care of myself has been a fun process!
Dear Missus Smarty Pants,

I have had so much fun choosing a basic wardrobe. This took me a few months to get together. I was methodical about the whole process.

The most important thing was throwing out my old clothes I didn't like or wear. Some actually had sentimental value. Out to the trash they went. Now I am ready to go anywhere anytime.

Then there is my closet. What a real mess. I went to Ikea and for 80 dollars my closet looks and FUNCTIONS Great!!
I even put on a fresh coat of paint!
Thanks to you 

I got myself re-measured and bought 2 new bras. One Black and One Nude. 

Thank you because you made me realize I am worth it. I didn't have to spend a fortune. When you know firsthand what you are looking for you can find the right price.

 Thanks so much for the great site and all your help.

Next week a hair appointment and a pedicure. It is so much fun taking care of myself. This whole process made me feel more confident. This will stick with me forever! 

Yours fondly, Barb