5-23-22 THIS WEEK: Sizzling Swimwear
May 23, 2022, 1:26 pm by MSP
Sizzling Swimwear

NOW is the time to shop for swimwear!
The selection is still good and the prices are starting to drop. So, don't procrastinate if you need a new swimsuit.
However if you don't need a new swimsuit, use this style guide to assess your current suit (review its style, fit and current condition)...you may also want to add another swimsuit into the rotation.



The right swimsuit is one that you look and feel fabulous in...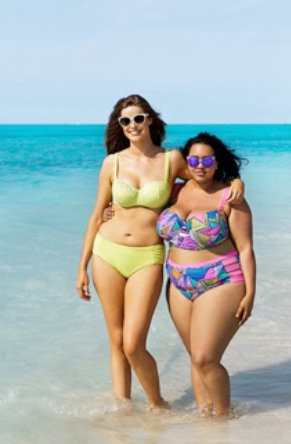 This season find your best... and get out there and enjoy yourself!

This week, find your "perfect" swimsuit. The Personal Profile shopping guides at MissusSmartyPants will be full of fabulous swimsuits, cover-ups, hats, totes, and more! You're bound to find the swimsuit of your dreams. I'll also share style tips to help you minimize the not so great parts and play up your good bits. We all have tummies, heavy thighs; small or large busts, etc...the right swimsuit can help draw the eye away from these areas and show off our fabulous features.

This Thursday-- get ready to make a BIG SPLASH with your best swimsuit ever!


ORDER your weekly Personal Profile & Start Your Style Journey Today!
---
What's MSP Been Up To?
I've been getting out again. Beside my busy schedule: blogging, writing and keeping active with my sporting dog, working at a local gym; my husband and I went out to a local club. We listened to live music and enjoyed the club vibe. It was a really fun night out! We listened to jazz, R & B with a bit of rap mixed in. We are glad we got to experienced something new together. However, I didn't get a photo of my outfit (but I did post a short video on Instagram). Below is basically the outfit I wore to this funky night club...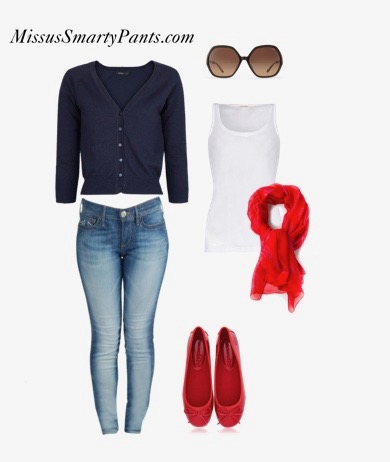 Sunday: brunch with hubs and friends.
We met up at Monte Cafe located in an upscale shopping center. Since we were out the the night before, were rather late to brunch. But, lucky for us, they serve breakfast all day at this cafe!
Here's what I wore...A black tank, a menswear vest, dark-wash skinny denims, low pink pumps: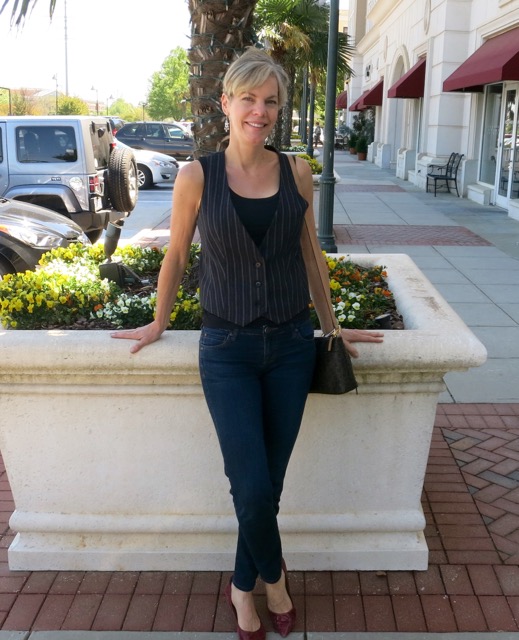 ---
MSP's Weekly Style Mission
As the weather warms up, our skin gets more oily (and perspires more). This means more possible skin breakouts. Urgh! Don't let this happen. CLEAN your makeup brushes and supplies now means you're less likely break out.

This week's Style Mission is: Gently clean all of your makeup brushes (or replace a few old ones). To clean your brushes, simply use a gentle soap or facial cleanser (or use this DIY brush cleaner).
DIY Makeup Brush Cleaner
1 cup warm water
1 tbsp. vinegar
1 tbsp. dishsoap
Swirl around brushes to clean, then rinse with clean water.
Reshape and dry overnight.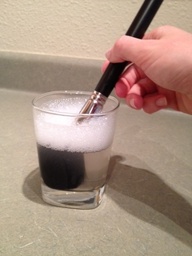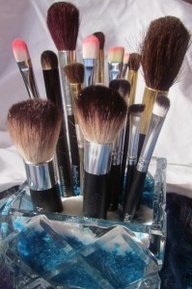 ---
What SYSters are Saying
Dear Leslie-MSP,
I just started my membership a little more than a month ago. After joining your site, I purged my closet. Everything was too old, I might wear it again some day, and what if I gain back that weight I lost? Since I have started wearing the things that you have suggested for me, I get compliments all the time on how put together I look and how cute my clothes are from people I don't even know.
Thank-you for putting me on the path to being a "fashion diva". Tammy
DEAR MSP,

I came home today and a neighbor was in my driveway. She said, "You always look just like someone in a magazine!" (I was wearing a pretty scarf and a cute black jacket w/my jeans.) Thanks for all you do to help us look our best!

Love, Lavinia


DEAR MRS SMARTY PANTS,

I've been a subscriber for two years now and many of the testimonials that I read on your Tues. mailing sound just like me: learning new things and feeling very happy about it. But right now I just want to say that your MSP e-mails every week are just plain FUN! I don't have a whole lot of time to spend on myself (I homeschool my sons, have a part-time business at home, and am active in my church), but I really look forward to reading MSP. It's my down time . . . my kick back time . . . my "Me" time!

Thanks again, Sandra

P.S. Someday I'll get around to sending you some pictures so you can see how you've helped to change me--for the better!
MSP HERE: Dear Sandra,
You are so right. Style should be fun! What we choose to wear is a fun way to express ourselves. It's also a great way to self-nurture--so it's a good thing to do.
As busy women, we need to give ourselves a little 'me time' so we can re-charge our battery. Enjoy your kick-back time and don't feel guilty about it...instead learn about dressing for your body type and enjoy being that beautiful woman you were always meant to be!
Love, Leslie MSP
DEAR MSP,

I just wanted you to know that I have had more compliments and owned fewer clothes than ever before since I joined you. I love the liberating feeling of having "permission" to ditch clothes which don't make me look or feel good even if they are not worn out and they still fit!

Last week I wore a black animal-print scarf which I had tried to wear the week before but with THAT outfit it made me look too "dumpy" for some reason – proportions all wrong (although I am still amazed that I was able to notice this for myself!). It was left hanging on the wardrobe handle ready to go in my next charity shop bag. However, when Friday came around and I was off to work in a plain black v neck jumper and jeans – it was just the thing to lift my look. My boyfriend even commented that I looked very "French" and stylish and I also received several compliments at work…on a Friday! AND I listened to your Blog Talk radio show for the first time last week - wrote down your list and then went straight home to see how many items I could cross off out of what I had already.....and there were more than I expected.

Thank you for all of your help and wise words. I have never been known for taking care of my appearance or putting together outfits – and now it is becoming part of my daily routine – helped by the fact that I lay my clothes out the night before………

Thank you so much

Rocking the SYSter style in the UK