5-5-2022 A MSP Style Challenge for You!
May 5, 2022, 8:58 am by MSP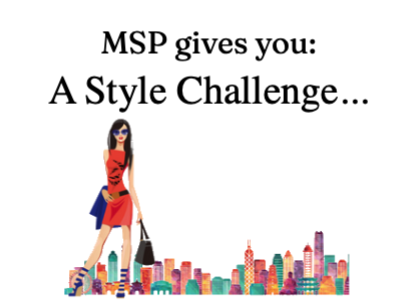 I love hearing how you have lots of fabulous clothes (I love clothes too). However, the truth be told, this is often the problem. Too many choices is chaotic.

I've got a style challenge for you. (It's similar to what I suggest in my eBook: The Ultimate Capsule Wardrobe). Move all your clothes over to one side of your closet. Then in the next week, put back the outfits you wear for that week to the other side. Notice how you grab (often) the same things over and over. Why does this happen? What about the rest of the items in your closet, why aren't you wearing them?
This challenge helps you see what you really are wearing. Now it's time to figure out why. More than likely the items worn the most check all the boxes: fits well, is in a color you like, mixes and matches with everything you select. Why else do you choose certain items to wear?