4-25-22 THIS WEEK: 10 Ways to Fake a Waist
April 25, 2022, 9:32 am by MSP
Some things in life are inevitable...like taxes and getting older. Getting older certainly has its perks (discounts, feeling wiser, other people's opinions don't weigh as heavily on you) and it has its drawbacks too (stiff back first thing in the morning, feeling overlooked or outdated).
Another thing that happens as we age...we gain extra flesh around our waist. Between dealing with an over-scheduled life and natural shifts in our body's hormones; before we know it...we end up with an expanded waistline-and a tummy we want to hide!
This week at MSP, how to fake a waist (10 ways)...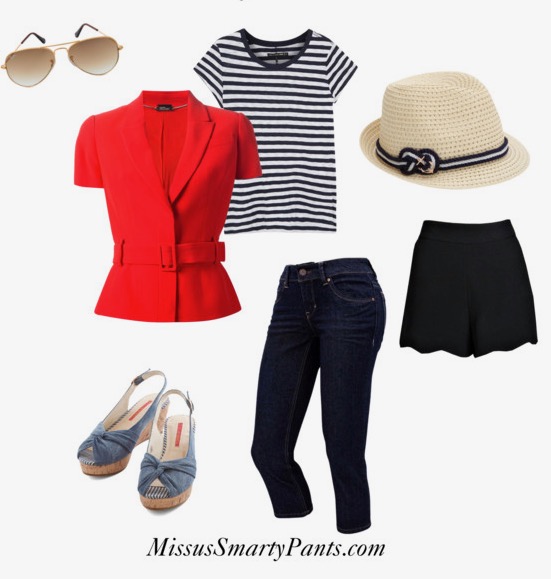 Learn to dress in clothing that minimizes your waistline. This week, learn your best dressing styles, the most slimming pants, which jackets to choose, and your best necklines + much more; all the "tricks" you can use to make your torso appear slimmer. I'll also share some clever color camoflauge tips!
Get these 10 amazing "waist slimming" hacks! Join MissusSmartyPants today!
Gain Style Confidence With This Week's Style Tips
AND a MSP Personal Profile Membership!
---
MSP's Weekly Style Mission
How's your handbag? Full of clutter? (old receipts, wrappers, paper clips, too many pens, etc)
Let's give it 15 minutes of our time. It's a handbag declutter mission. Aim to get rid of 50% of what's inside of your handbag. Can you do it?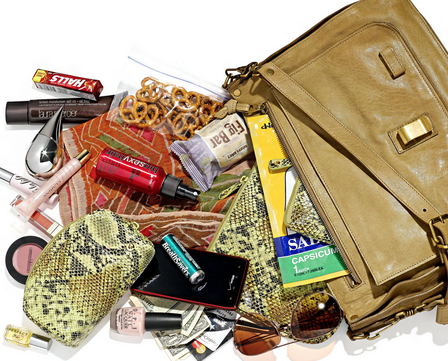 ---
What SYSters Are Saying
I highly recommend a subscription from MissusSmartyPants. I can look at an item at the store and know instantly if it will work for me.
I had a style subscription several years back. I feel like my wardrobe works for me now instead of the other way around.
I learned all kinds of fashion facts. For example, I'm a long waisted petite person. This is why the petite shirts seemed to shrink. Knowing this fact alone has saved me hundreds of dollars.
Also, you don't have to be a fashionista to benefit. In fact, if you struggle terribly, I think Leslie can help. Laura
"Love seeing pictures of you in the emails"...
I just want to thank you for the pictures of yourself that you include with your weekly emails. It helps to see how you put clothing together. You always look nice - not overly done up - just very nice. It's helpful to see how a normal person looks as opposed to a model. :) Susan P
Leslie Answers Your Style Questions...
DEAR MSP: What styles do older retired women wear? i am 65 ,live in a small town and I am retired .i currently wear jeans and t-shirts .i want to dress better without looking overdone..thank you. Elaine
Dear Elaine,
Your lifestyle at this point in life is probably based more on comfort and keeping things simple. No more "dressing up" for work or investing in an expensive wardrobe to keep employment! Those days are over.
Celebrate your "relaxed" lifestyle by adding just a bit more style to your "jeans and t-shirt" uniform. Jeans and t-shirts all the time can get boring and well, they lack style...so dress 'em up!
Add a "completer" piece...this means a stylish/colorful jacket or sweater (or other 3rd piece like a scarf or vest). It also means enjoying accessories with every outfit. Find out what accessories you love the most and make them your "signature style". For example, if you love dangle earrings...wear the cutest dangle earrings ever! Look for ones that really celebrate your style! You may love handbags, shoes or statement brooches or necklaces or scarves. Figure out how YOU are going to express your style by adding some "fun" to your daily jeans and tees! Don't leave home without your touch of "bling".
Love, Leslie MSP
Retired "casual chic" happens when you add a trendy accessory (or two) to any basic outfit!