3-7-2022 THIS WEEK: Spring Preview 2022 (part 1)
March 7, 2022, 11:58 am by MSP
Spring is almost here!
Spruce-up your wardrobe instantly with the latest spring colors & trends!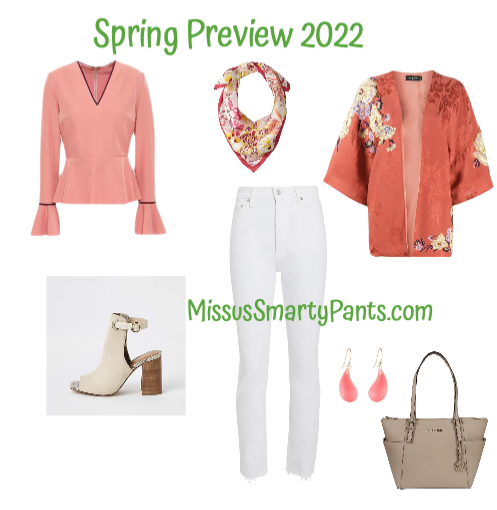 Prepare now for spring. If you're still looking at half-melted snow piles, get excited, but hang tight a bit longer. Your snow is going to melt away very soon. Regardless of your local weather; it's time to plan your spring wardrobe. What new items will you want to add to your wardrobe once the weather warms?
GET this week's complete article (posting on Thursday in your MSP Personal Profile) "The Big Spring Preview-Part One"...it's the "what-to-buy & how-to-wear it" guide for this spring!
We still have a couple of months of unpredictable weather; however NOW is the time to prep your closet. Start clearing out your closet-clutter (since you aren't wearing it, get it out-now). Then whatever remains, look at each item, piece by piece and decide if it still deserves to be in your closet. Let this season be the one you finally have a decent core wardrobe. Use MSP's "Must-Have Basics List" in your Personal Profile body type membership to guide you.
No need for a complete closet re-do! This spring, your wardrobe will quickly look fab with only a few key pieces (I'll tell you which ones!). Your wardrobe will look refreshed when you choose from my to 10 spring suggestions. Remember, this is a 2-week fashion special: MSP's Big Spring Preview (Part One this week, and Part Two next week).
Get this print-out style guide, "Big Spring Preview 2022" (part one)... What to have in your wardrobe this spring...and how to wear it. Everything you need to make this spring your stylish season ever!
Order your Personal Profile today and get MSP's Big Spring Preview (Part One & Part Two)!
---
MSP's Weekly Style Mission
It's "anti procrastination" week at MissuSmartyPants!
That's it. This week we put an end to the putting ourselves last or continually at the bottom of our "to do" list.

This week's Style Mission is to stop everything and make that hair appointment, or go and get measured for a new bra, or take that makeup lesson, or have your eyebrows professionally shaped—or whatever else you've neglected to do. (Even a good "closet edit" (clean out) is a good thing to do NOW before spring arrives!)
Schedule some ME time on your calendar today!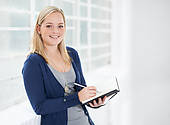 This week, do ONE special thing that's just for you. And while you're at it, give yourself a hug for gettn' it done!
---
What SYSters are Saying
"My Closet is no longer stuffed full-yet now, I feel polished and confident"
Dear Leslie,

Thank you for helping this 50-something, frugal, fashion-challenged woman to look and feel much better. I had not properly shopped for clothing for many years, though I had a closet stuffed with cheap impulse purchases. I recently lost weight and needed to update my wardrobe. It was difficult to spend the money on quality items, but your advice guided me well. Now my closet is not stuffed, my wardrobe consists of beautiful, high-quality basics, and I look and feel more polished. It's a real confidence booster.

I will probably never be a great shopper, but my advice for others who hesitate to spend is that you will get to a point where you feel you've covered the basics. Now instead of trying to grab some bargain sweaters at store sales, I'm looking for a nice black blazer. While there was an initial investment, there is also a very practical pay-off in being able to maintain an organized, versatile wardrobe and being able to pull together an attractive, appropriate outfit for any occasion.

So my conclusions: Missus Smarty Pants made me feel frivolous at first, but no more. And feeling younger and more confident? Definitely YES and that is priceless!

Thanks, Cindy