2-21-22 THIS WEEK: Fast 5...5 Fab Early Spring Looks
February 21, 2022, 10:56 am by MSP
THIS WEEK: Whoo hoo! I'm sooo excited.
I'm sharing "5 fast and easy early spring looks" created right from your closet!
Using just a few of your wardrobe basics, these stylish early spring looks will come directly from your closet.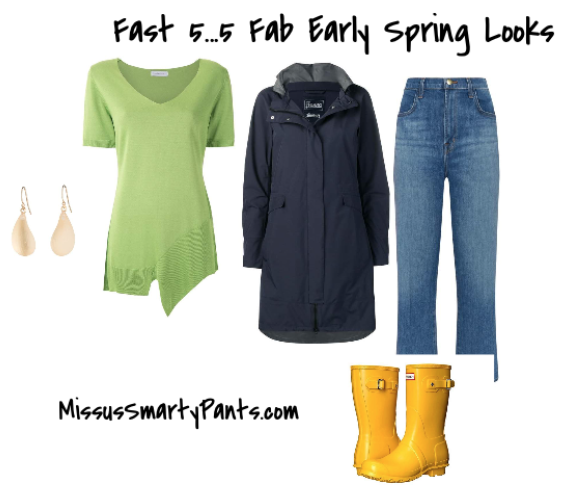 Easy layered outfits are perfect for this time of year when the temperature fluctuates. It's that in-between time-you are tired of winter, yet spring is not quite here. By using our basic pieces, then adding a few bright colors we can create some fabulous layered looks perfect for this time of year!
Get the "Fast 5...5 Fab Early Spring Looks" this week.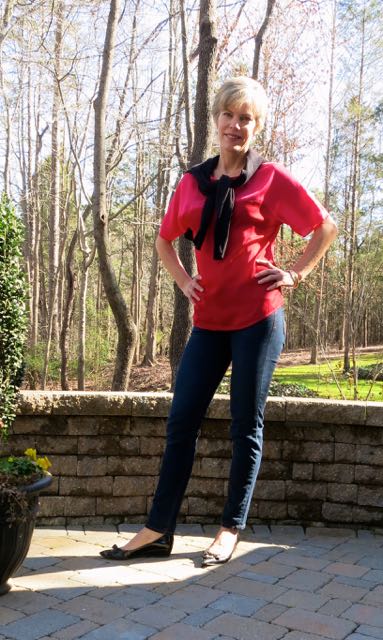 One of my favorite things (if you've been a MSP SYSter for awhile you know this by now) is wearing one item three different ways. Nothing (and I mean nothing) deserves to be in my closet unless it can be worn at least three different ways. Of course, our wardrobe basics have more possibilities than just three ways, but everything else must also meet my "one item three ways" wearing criterion. Do you ask this of every piece that hangs in your closet?
All body type Personal Profiles get this week's handy article "Fast 5...5 Fab Early Spring Looks". This week's article will inspire your wardrobe--but more importantly, it will save you money and time! Learn how to become a "pro" mixer of the basics and spring forward to spring in style.
Start Your Style Journey Today
Learn To Dress For Your Body Type!
---
MSP's Weekly Style Mission

This week's style mission: It's handbag clean-out week!

Do you carrying around your handbag or tote, then a few weeks later, it collect "things" and now it's weighing you down?

Want to look instantly 5 lbs slimmer?
Carry a LARGE handbag!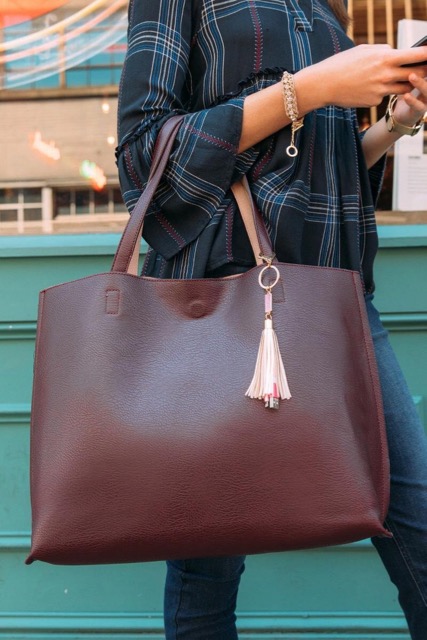 CLEAN OUT YOUR HANDBAG THIS WEEK. I'll bet your handbag is a lot like mine. It quickly became a catch-all for everything--from receipts, pens, lipsticks, bottles of sanitizer, restaurant napkins, and much more. DECLUTTER IT and...
...DOWNSIZE it like I did. I now carry a small cross-the-body handbag. It's small and carries only the necessities.

With love, Leslie MSP

---
What SYSters Are Saying
I Feel So Good...and You Can't Put A Price On That!
I went out and bought myself a fabulous scarf that I love in my seasonal colors. It was expensive, but I kept remembering CPW (Cost Per Wear) that you tell us about, and know I will wear it a ton, and that makes it a great deal right there. Besides that, it makes me feel fabulous, and there's no price you can put on that, especially since I have not been feeling very good about my appearance lately. Great idea, Leslie. Thank you, thank you. -Alice
Dear Leslie,
i MUST tell you what happened to me yesterday.
My daughter ask me to accompany her to look for a outfit for a job-event.

I came across a simple little salt-and-pepper dress.It was only 30 Euros and i could think of 3 different ways to wear it immediately.

Today i spent 2 hours in my closet to find different outfits with this dress. I found eleven opportunities and i am sure to find much more with one or two colourful tights. I think about orange and petrol. I am so excited about this, that i had to share it with you.

I wear dresses rarely, because i have varicose veins, but with opaque tights - no problem :-)

Thank you so much for your never-ending style support and your encouragement to be myself.
Elke from Germany
MSP HERE: Dear Elke,
Thanks for sharing.
It makes me happy to know you've gained confidence with your style since becoming a member of MissusSmartyPants.
I call it "Style-washing" (kinda like FLY-washing)... but with style. Learning how to take the current trends and make them your own (using your body type and your own personal taste to guide you). Bravo! Job well done.
Love, Leslie MSP