2-14-22 THIS WEEK: Selecting Your Best Bra
February 14, 2022, 2:19 pm by MSP
If the bra fits, wear it! Well, that's the problem. Too many women are not wearing a bra that fits properly. Not only is this uncomfortable (slipping straps, or a band that digs into your flesh) this is not a good look either!
Poor-fitting bras are everywhere! Just look around. In fact, up to 80% of women are wearing the WRONG bra! Could this be you?! Could yours be wrong in size, or in style--or both?
A poor fitting bra is not only uncomfortable--it's unflattering
Ask yourself these questions:
Does your bra band ride up in the back?
Does your breast tissue spill over or bulge under the cup?
Do your cups pucker or gap? OR, do your cups runneth over?
Do your straps slip and slide?
Do your straps dig into your shoulders?
Does the wire poke you?
Guess what? A woman's bra size can change up to 7 times in her lifetime. From young adulthood, to motherhood, and then later in her mature years...a woman's bust natually changes over time. Of course, gaining weight or losing weight will also change your bust size and shape. When was the last time you checked to see if your bra size (and style) are right for your current body?
Notice "after" how slim and "lifted" her torso appears!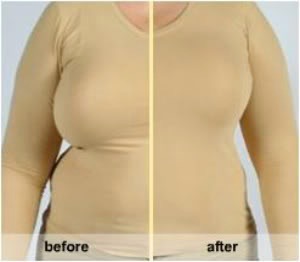 What's the best way to measure? The right bra (in size and style) is paramount to your comfort and to your overall appearance. However, there are several techniques used to measure bra fit. This week at MissusSmartyPants.com you will get the complete guide to "Selecting Your Right Bra". This informative article will help you find your perfect bra.
Improve your silhouette..from the foundation up!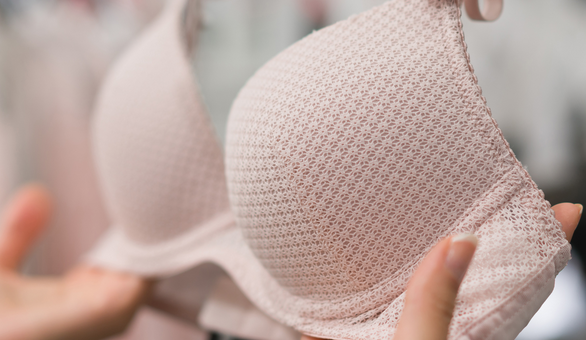 Your quest for the perfect bra will make you look fabulous in everything you wear!
Get this week's article: "A Bra That Fits: Your Guide to Selecting the Right Bra"
& other current posted style articles + shopping guides... Order your Personal Profile today!
---
MSP's Weekly Style Mission
This week: UPDATE YOUR SHOES.
Invest in a pair of stylish flats!
Heels hurt! There's only one thing that can save your tired tootsies: A cute pair of flats! I'll bet you love your stylish heels (I know I do) but they're only fine for a couple hours and then you've got to get realistic. I have lots of cute heels, but I can only wear them for 4 hours, max. I also have several pairs of "dinner" heels. Those are the sassy ones that I can only wear them out to dinner-then back to the car—on my way back to the car my feet start screaming "OFF"! What a SYSter really needs are a couple of cute flats to wear all the time.

I encourage my SYSters to "Show Your Style" but PLEASE don't be uncomfortable! Stash a pair of cute flats in your car, office or tote bag—just in case you have to extend your day or run errands on the way home.

You'll still look stylish if you are wearing cute flats instead of a high-heeled shoe. However, you'll look a bit silly if you replace your heels with clunky white sneakers.

A stylish pair of flats will be a real workhorse in your wardrobe! They work equally well with a pencil skirt or dress slacks equally. They also work with your weekend attire.

Love, Leslie MSP
We need more cute comfy shoes (like these) for our everyday wardrobes!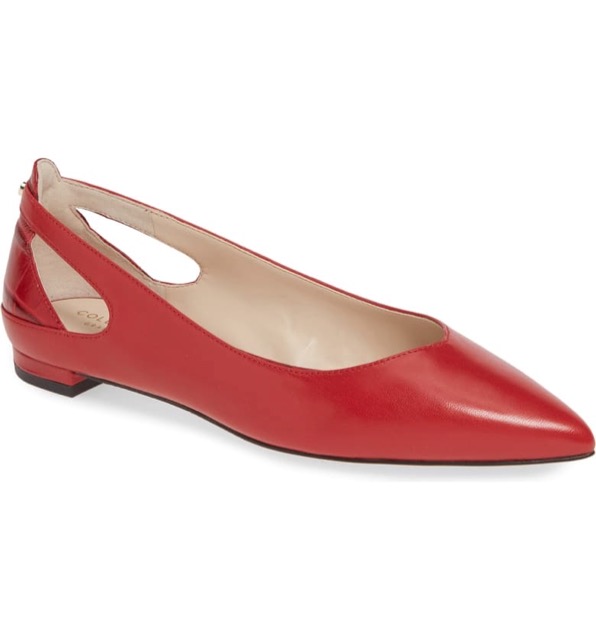 ---
Februrary is heart healthy month!
February is American Heart Month, a time to focus on your cardiovascular health. What can you do to improve it?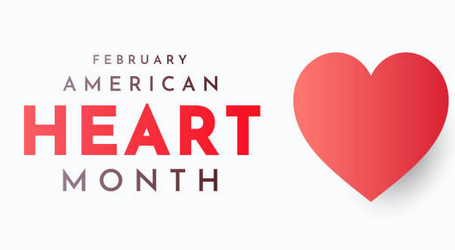 How about going for a nice walk? Walking is one of the best (and easiest) ways to improve your health.
Today, I took my German Short-haired Pointer, Jack for a hike-along with my husband. It was cool, but sunny. No problem; simply bundle-up in layers and get moving. Not the biggest fashion moment, but it sure feels good to breathe fresh air and pump the blood in your body!
To your health, Leslie MSP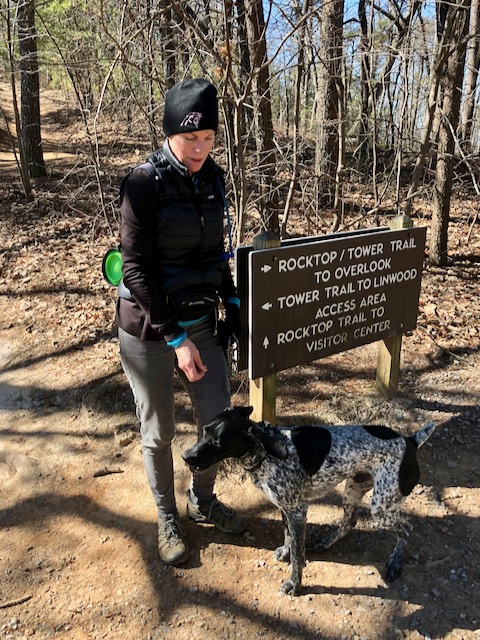 ---
Happy Valentine's Day
Start with loving yourself. There is no greater love that self-acceptance.
While you are at it, perhaps wear something red, or something you feel pretty in. How about a colorful sweater?
I like this quote from this classic beauty, Sophia Loren (below) about dressing your feminine curves with confidence and strength.
I painted this "lady in red" in watercolor for fun...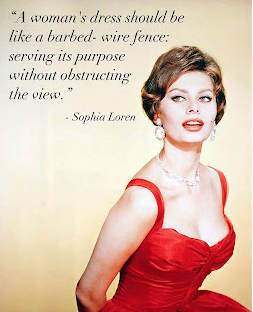 ---
What SYSters are Saying
DEAR MSP,
I just wanted you to know that I have had more compliments and owned fewer clothes than ever before since I joined you. I love the liberating feeling of having "permission" to ditch clothes which don't make me look or feel good even if they are not worn out and they still fit me!

I did your style mission about scarves. I wore one with a black animal print which I had tried to wear the week before but with THAT outfit it made me look too "dumpy" for some reason – proportions all wrong (although I am still amazed that I was able to notice this for myself!). It was left hanging on the wardrobe handle ready to go in my next charity shop bag. However, when Friday came around and I was off to work in a plain black v neck jumper and jeans – it was just the thing to lift my look. My boyfriend even commented that I looked very "French" and stylish and I also received several compliments at work…on a Friday!

Thank you for all of your help and wise words. I have never been known for taking care of my appearance or putting together outfits – and now it is becoming part of my daily routine – helped by the fact that I lay my clothes out the night before………

Thank you so much

Rocking the SYSter style in the UK
DEAR MRS SMARTY PANTS,

I've been a subscriber for two years now and many of the testimonials that I read on your Tues. mailing sound just like me: learning new things and feeling very happy about it.
But right now I just want to say that your MSP e-mails every week are just plain FUN! I don't have a whole lot of time to spend on myself (I homeschool my sons, have a part-time business at home, and am active in my church), but I really look forward to reading MSP. It's my down time . . . my kick back time . . . my "Me" time!

Thanks again, Sandra

P.S. Someday I'll get around to sending you some pictures so you can see how you've helped to change me--for the better!