2-7-22 THIS WEEK: 7 Ways to Improve Your Fashion Finesse
February 7, 2022, 2:30 pm by MSP
Looking to get out of a style rut? Perhaps you are. There is no shame in that. We all get in style ruts from time to time. This week, explore new ways to add flair and style to already existing outfits.
Why look boring when can show off your fashion finesse!
Get the 7 ways you can instantly add excitement to every day outfits. Remember, expressing yourself through clothing is a fabulous way to show yourself love and respect. Simply put; when you look good, you feel good!
Get the List of 7 Ways to Improve Your Fashion Finesse with a MSP Membership!
---
---
MSP's Weekly Style Mission
Do these 5 FREE Things to Elevate Your Style: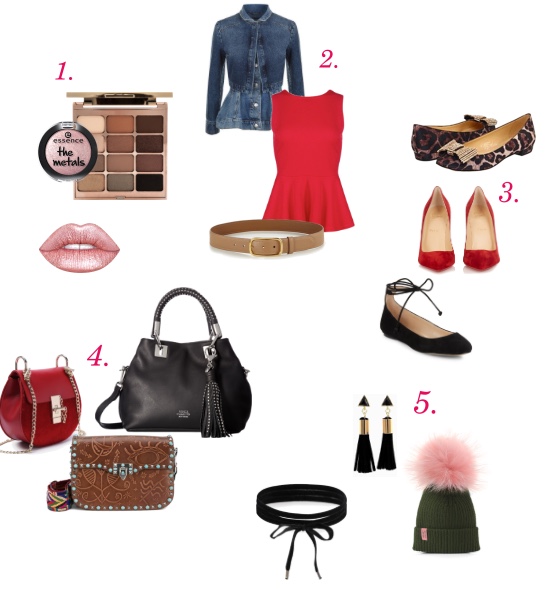 1. Wear a little makeup every day. You already have it in your drawer, yet you don't take the time to put together your "face". When you do wear a little color, your skin coloring looks brighter, teeth appear whiter, and you enhance your natural beauty-and that's what makeup is really all about anyways.
2. Whatever you wear-create a waist. Throughout history the laws of attraction have shown that women who have a smaller waist in comparison to their hips naturally appear more attractive and powerful. This means if you are hiding under big tees and loose yoga pants you are giving away your power. Show off those curves! Be proud of your curves, as ample as they may be or not be, they are beautiful and they are YOU! Your feminine shape is POWER.
Look for tops, jackets, and dresses that include shape-creating darts (aka princess seams). The fabric of choice should be something that contains Lycra (stretch) for a body skimming fit. Proper bust support allows the "girls" to sit high and proud, and this creates a slimmer waist (it's win-win).
3. Wear cute shoes. Old, scuffed, and clunky should NOT describe your footwear! With all the cute shoe options now available (many with lower heels-thank goodness) there are no excuses for wearing clunky shoes. A feminine, colorful, playful shoe speaks volumes about your style. Think: leopard print flats, metallic sandals, red (or another bright color) low-vamp pumps, something that makes you smile and puts a spring in your step-every day.
4. Carry statement handbag. Handbags no longer must match your shoes. Today, handbags are fashion statements in their own right and a social barometer about you, and your sense of style. This single accessory can change the entire mood of your outfit and offers you a style boost like nothing else.
Go for bold color and patterns. Let your handbag celebrate YOU...let your handbag make a statement.
5. Incorporate the unexpected-every day. This costs you nothing! Yet adding in the "unexpected" will make you look fabulous, while increasing your creativity at the same time-it's an awesome thing to do! Add something unique and fun to each outfit you wear. (Ideas: wear a brooch at your waist or on your handbag, tie a scarf a unique way, wear a new bright color, add a statement shoe, etc...you get the idea)
---
What SYSters are Saying
HI LESLIE AND CREW,


I look forward to hearing from you twice a week! Whenever I read the stories from other SYSters I want to write and tell you about something that goes on in my neck of the woods. 

A couple of years ago a member of my church, Sarah, began a Clothing Exchange which takes place about every 6 weeks throughout the school year. Here's the idea: come and get it!! Everything is FREE and you do not need to donate in order to "buy" anything. This ministry had really grown and has started up again post Covid.
It has expanded into about 6 more outreaches including a foster parent that takes any infant/toddler clothes at the end of the Exchange day and makes the items available to young foster children. Another group from a local hospital takes sweatpants and tee shirts for discharged patients who may be in need of a change of clothing they cannot provide for themselves. The current coordinator holds on to special occasion dresses for possible prom attire. 

What I like best is that I can go there knowing just what I am looking for and scour the racks. I have rarely come home empty handed. Lately I have gained enough weight to put me in a new dress size and the Clothing Exchange has enabled me to stay fashionable despite putting on pounds. Of course, it is much like a thrift store in that some items are dated or worn, but there are a lot of gems there as well. I think my best find was a black leather jacket.

 Sarah's original idea has blossomed into a blessing for so many.


Thank you too for helping me be a better fashion shopper. You are a blessing, too! 

Love, Karen (California)

MSP HERE: Karen,

Thank you for sharing this Clothing Exchange idea! It is brilliant. Churches are such a good resource for so many. I love the idea of helping each other—and being fashionable at the same time!

You are proof that you can be a stylish woman and keep it affordable. That's what the MSP style system is all about--affordable style! I want women to know what styles are best for them so they don't waste money on clothes that don't flatter them. It's all about dressing for YOUR body shape.

Thank you for sharing! Love, Leslie MSP