2-3-2022 Shop Your Closet
February 3, 2022, 5:58 pm by MSP
Dear Friends,
Nothing is more aggravating than marching into your bedroom and flinging open your closet doors–to find that you have nothing to wear! Ugh! This is not a good way to start your day. Instead, you want to start your day with calm.
You probably do have a lot of clothes—it's just that nothing either goes together or looks quite right! So, what's a gal to do?!
First, you need to understand why this happens. It's most likely because you bought clothes without a plan. Maybe you purchased most of your clothes because they were on sale, or when you suddenly needed something to wear. There's good news and bad news with this scenario. The bad news is; you don't know what you have to work with. The good news is; many of the clothes may work–and you just don't know it yet!
Here's what we need to bring harmony back to our life and our wardrobes: Shop in our closet! Stop wasting money on more clothes! Shop in your closet first because I'll bet there are lots of great things crammed inside!
Let's make it fun! C'mon and march right back into your closet! We're going on a "search and find" mission for wardrobe basics. Let's do it…fifteen minutes at a time. Set your timers… and go!
Your mission is to pull out the following basic pieces:
_At least one great fitting blazer
_A denim jacket
_White collared button-down shirt
_Colorful V-neck tees
_Solid lightweight classic sweaters
_Classic pair of jeans
_Great fitting pair of black pants
_A-line skirt (it can be black, floral print or denim)
_A "LBD" (little basic dress) in a solid color (it can also be in dark brown, gray or any other neutral color) in a simple design.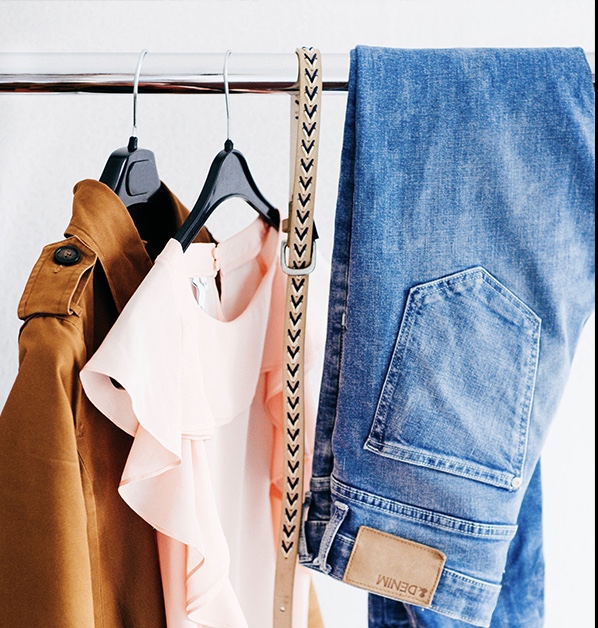 Now take these wardrobe basics and play with them! Be creative and mix and match them. Pull out jewelry you haven't worn in years too. How about adding a belt or a scarf? See how many outfits you can put together!
Nothing starts your day better than clothes set out the night before and loving what you are going to wear!
Shopping your closet saves you money and help you find the basics that create "new" outfits!
Love, Leslie MSP