1-17-22 THIS WEEK: The Ultimate Guide to Dressing Slimmer
January 17, 2022, 4:02 pm by MSP
The Ultimate Guide to Dessing Slim
Feeling good in your clothes can make your day and boost your confidence. It's true! Think about it: We all have a certain pant or a dress that makes us feel totally amazing every time we wear it. The problem is, we can't just rely on a few pieces. We need more information of why we look good in some things and not others. We need to know how to "dress slim".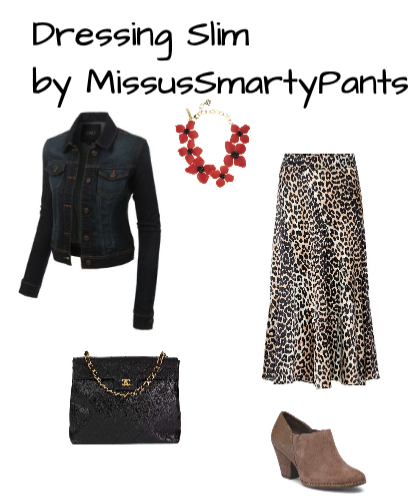 Choosing your wardrobe (based on your body type) along with clever dressing tips will have an enormous effect on the way you look-and feel. So, on days when you're not feeling so confident, use these tips from this week's article, "The Ultimate Guide to Dressing Slim"...and BAM...you're suddenly lookin' and feeling fab!
This week...it's The ultimate guide to looking slimmer in everything you wear, every-darn-day.
Get this week's article along with a MSP Style Membership!
---
Weekly Style Mission
THIS WEEK: Clean out your handbag (or backpack) this week. Why not give it a go right now!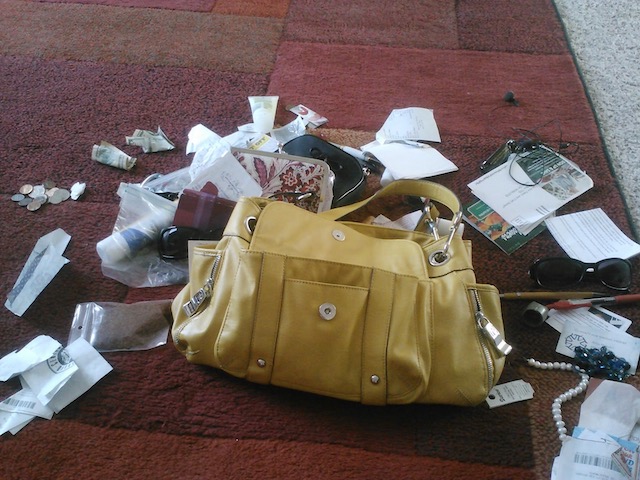 ---
Dear MissusSmartyPants
A Self Confidence "PSA"...Love, Leslie MSP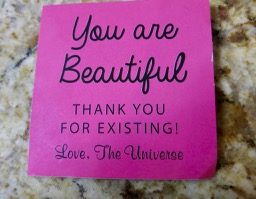 Dear Leslie and Staff,
I'll try to make my thank you as brief as possible: For a number of years now (8 or 9, I don't remember now, maybe longer) I have been subscribing to Missus Smartypants, off and on at times, but I've always had my eyes on the newsletters that come out. Growing up I was the long-haired girl that ran around barefooted in short short cutoffs and t-shirts (think 60's hippie wannabee)for way too long with no one to blame but myself. As a consequent I had no idea how to dress myself, and a four year stint in the Navy was uniforms all the time, that is, when I wasn't running around in cutoffs, t-shirts and flip flops. Then I graduated to blue jeans, etc. Over the years, people have tried to help me with this, much to their pain and my frustration, until one friend of mine began to bug me about you. Finally, to get her off my back, I began to subscribe and honestly, at times I was in angry tears from some of the things you would say about people who don't know how to dress themselves. Unfortunately there was so much for me to change, I couldn't do it all in one year or even three or four due to cost and time. So I started with panties one year, bras the next and so on from the inside out. This year I had my pants altered, it was a huge expense for me (I get things from Walmart sometimes) but I did it anyway, not realizing how much more comfortable my pants would feel. All these years I was holding my pants up with belts (my waist is at least one size smaller than my hips) not realizing I could do something about it. Meanwhile, after reading your articles, I began to get an eye for clothes. Do I look fashionable now? Well not exactly, I have something much better...I have style! I love spotting things that would look good on me, can be altered if I wish and everything color coordinates. I actually enjoy going in my closet. Now, people tell me I'm always nicely dressed, that I seem to "have it together" and I tell them about you. Last year I decided to lose weight (another story all by itself, maybe share it on another occasion) and lost twenty five pounds in one year (I had the pant alterations to burn that bridge)!
I'm still working on this lifelong project, now with joy instead of sorrow and just wanted to let you know how much your style articles mean to me and most likely a lot of other women just like me. With that, I will close with a deep, heart-felt "Thank You!" and wish you more of the same from many others on the same road as myself.
Sincerely, Anonymous PS I didn't know if my name would show on the style forum, I wanted to be anonymous, so that's why I sent it this way.

MSP HERE: Dear SYSter,

Thank you for sharing! I love that you took the time to share because it means a lot to me and the other ladies that we're all in it together.

You've found your personal style! And you realize now it's a lifelong project (or style journey) and it's all about being the woman you truly were meant to be!

With love, Leslie MSP