1-11-22 MSP SYSter Success Stories...
January 10, 2022, 9:19 am by MSP
Dear MSP SYSters,
Thank you from the bottom of my heart for 17 amazing years!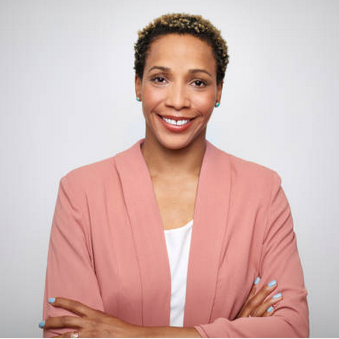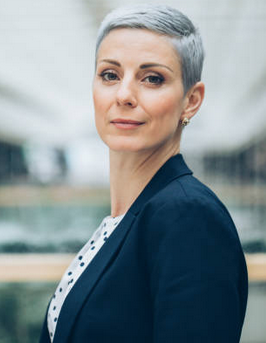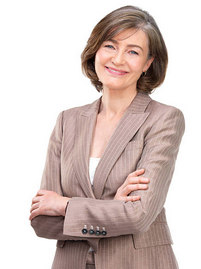 I have been running this website, maintaining style memberships, and writing a weekly style blog for 17 years. Wow, where does time go?!
Last week I asked MSP SYSters to share their stories of how MissusSmartyPants has helped them over the years.
Thanks to all of you! Your stories are impressive and humbling at the same time...and I couldn't be prouder.
Love, Leslie MSP
Here are a few stories you emailed to me:
Hi Leslie,
I just wanted to thank you for sharing your fitness story.
We all can encourage one another and as someone who has failed in my diet and fitness goals many times.
It is always wonderful to hear stories of women who have struggled and achieved their goals in this area.
As many probably have, I have reevaluate my diet and fitness and set new goals for this new year.
Thanks for the encouragement in this and in learning how to dress. For years I felt clueless on style.
Now I am finally learning what clothes to wear to flatter my figure.
Although I I'm sure I have a long way to go, I am learning to be choosy with what I add to my wardrobe.
Decluttering my closet and drawers made a huge thing in changing what I wore.
Before I had lots of clothes for going out that I never wore much as a stay at home mom.
Now I wear these "good clothes" most the time and feel better about myself.
I got rid of all the clothes that someday I might fit back into when I realized that if I did lose weight I would really want new clothes.
Now my closet is what I wear. I just declutter in different seasons to keep it paired down and fresh.
It helps me figure out what to purchase when you pull things out that you just didn't wear and know what is in heavy rotation, worn and needs to be replaced.
I have tried shirts that I would have never worn and find they are flattering seeing how you use them.
I'm still trying to get used to knee length skirts as I prefer them long, and I just do not like any kind of pull over sweater, but I like zip up vests.
I just try to adjust and keep my wardrobe versatile which is getting easier.
When I started out I had for many years just not shopped as a highly busy mom.
My husband would just pick me up things at thrift stores when he was out and about.
My closet was a horrific sight as there were non stop patterns and nothing went with each other and colors not in my color pallet.
I have overhaled all my clothes, built up basics and bought quality and it is much easier to get dressed.
So, thank you for your service. You have so much to give all of us that just didn't learn this thus far in life.
Hello and Happy New Year, Leslie!
I was a subscriber of yours for many years and learned so much from you. Even though I only get your weekly emails now, I still hear your voice in my head all the time:
"Don't buy anything unless you can think of three ways to wear it (with other items in your closet)."
"Get thee to a tailor!"
I did get myself to a tailor and am so glad I did. I went back to work after being a stay-at-home mom for 17 years. I had to gradually build my wardrobe for a professional office setting. And right after I did that, I lost 10 pounds! I wasn't really trying to, but now all of my nice, beautiful dress pants were two sizes too big. For about $10 a pair, I had all of them altered. It would have cost a fortune to replace them.
As far as thinking of three ways to wear a new piece of clothing before I buy it, I do this all the time and have taught my daughter to do this also. I've even taken it a step further and applied the question to how I spend my time. I often ask myself how a particular activity or event will benefit me before I say yes. If I can't think of three reasons, it's a no.
Thank you for all your words of wisdom over the years. They apply to so much more than what we wear.
Much love,
Beth
Dear Leslie-Missus Smarty Pants,

It is reassuring and encouraging for us to know that you who are now so gorgeous, confident and articulate was once insecure and how you overcame the problem.

Finding about you from FlyLady several years ago and having you let me know that I have a 'Beautiful B' shaped body has let me utilize the many clothes I already have, including some from my dear departed mother, in creative ways practical ways. I only have to buy new underwear and night clothes and shoes!

Though I have passed along some of the garments which are not suitable for my shape, one of my problems is having sentimental attachment to clothes so even if they are torn I will attempt to mend them. I am using some of FlyLady's advise to help clear clutter.

I have let a lot of others know about you and have seen positive results. For example, after I sent the article about getting the right bra to most of my women friends, and apparently many heeded the great advise and now have perky 'girls' and seems more confident! I also will keep learning from you.

Hope you and your family's 'new year' is filled with health, wealth, fun and lots and lots of LOVE!
Margot D.
MSP: I've been a member 9 years (via a FlyLady recommendation) and have to say, you've helped my confidence and style so much! I am a casual dresser but knowing the basics of how to dress my Curvy C and not "wait until I've lost a little more weight" etc has carried me through many life changes.
Even when I do dress nicer, I have what I need in my closet, thanks to your suggestions, to make it happen. My closet was knit-land and my few accessories outdated. I hated shopping and having a stuffed closet was never my problem. What's helpful is that I now know how to dress for each climate I've lived in during these 9 years, while fitting my shape, because keeping warm and keeping cool does matter :-) I lived in Wisconsin when I first subscribed, then Calgary (Canada), then Virginia, and now San Antonio area - vastly different climates. I was able to pick up some cool pieces that fit your checkboxes from thrift stores, outlets and through some great sales at retailers, making it all so much easier to save and look great!
We travel a lot and mix and match is so much easier now. (Whether we're going for one week or one month, we each travel with one carry-on item and do laundry as needed.) I do receive compliments on my clothes at times, which always surprises me. Thanks for all you do for us! Tracy
Want to dress your best? Sign up for a MSP body type Membership